China netnews, April 21, 2022, coincides with world creativity and innovation day. The sixth press conference and the fourth metaverse industry forum of metaverse industry committee, sponsored by metaverse Industry Committee of China Mobile Communication Federation and digital economy branch of China Communication Industry Association and co sponsored by 2049world platform and World Federation Bureau, were held in Wangfujing Wangfu center, Beijing, The online part is connected remotely through the central chain live broadcast and broadcast synchronously.
The fourth metaverse industry forum was co chaired by Wu Yanfang, Executive Secretary General of metaverse Industry Committee of China Mobile Communication Federation, and LV Yan, Executive Secretary General of digital economy branch of China Communication Industry Association. With the theme of "Qian Xuesen's spiritual world and metaverse ecology", the integration forum was launched under the parallel concepts of metaverse and digital economy. Many experts and scholars, technical leaders of science and technology companies and industrial researchers had a deep and in-depth exchange on the issue of where enterprises will go in the era of digital economy through live speeches and remote live connection. Wang Guoliang, President of digital economy branch of China Communications Industry Association, delivered an opening speech.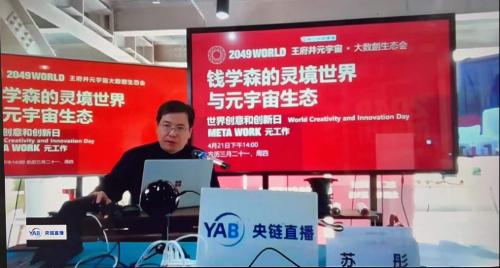 Mr. Su Tong, deputy director of metaverse Industry Committee and vice president of digital economy branch of China Communications Industry Association, delivered a speech entitled "guiding the era of metaverse with Qian Xuesen's" spiritual environment culture "and" Dacheng wisdom ". Mr. Su Tong said that to truly understand" metaverse ", we should return to the concept of" Dacheng wisdom "put forward by Mr. Qian Xuesen, the first architect of" metaverse ". This is a new thinking mode and thinking system of "combination of man and machine" based on Chinese in the era of knowledge explosion and information tide. It refers to the network wisdom formed by taking Marx's dialectical materialism as the guidance, using modern information network and human-oriented way, integrating the great achievements of relevant experience, knowledge and wisdom at home and abroad, and immersing in a broad information space. This kind of "Dacheng wisdom" is the combination of "quantitative intelligence" and "sexual intelligence", the combination of science and art, the combination of logical thinking and image thinking, and the holistic and systematic view of thinking.
Mr. Su Tong also proposed to regard the current "metaverse" as an experiment and practice of Qian Xuesen's "great wisdom in information space" framework, and build the foundation of China's independent metaverse industrial discourse system, theoretical system, technical system and institutional system.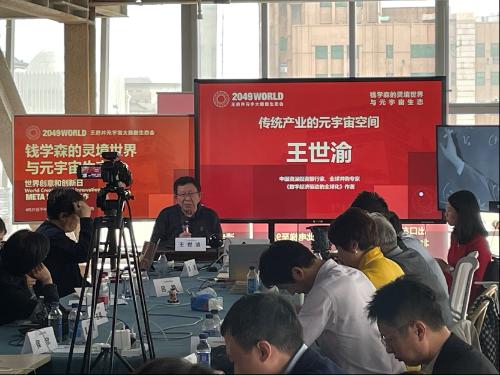 At the symposium stage of metaverse and digital economy, many representatives of member units, experts and scholars spoke one after another. Mr. Wang believes that to achieve the level of global investment and technology, China must be able to achieve the level of investment driven by all sectors of the world's economy.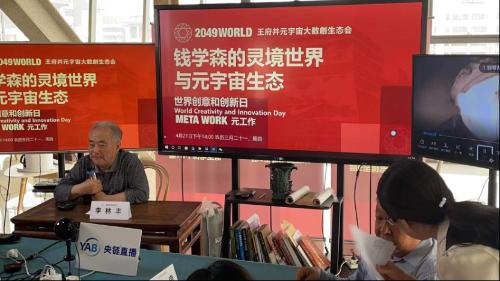 Mr. Li Linfeng, inventor of Chinese character cipher programming and Ambassador of the calligraphy tablet of the mausoleum of the Yellow Emperor, explained the development history of Chinese characters and the rich cultural connotation of Chinese characters. This paper expresses the understanding and Prospect of metaverse from the perspective of Chinese language digital programming and digital economy.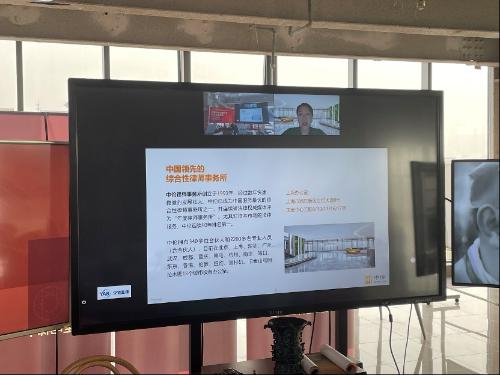 Lawyer fan Xiaojuan, a practicing lawyer in China and New York state of the United States and a member of metaverse Industry Committee of China Mobile Communication Federation, brought lectures on the legal ecology of metaverse, the legal compliance of metaverse virtual human and the popularization of ethical issues. She introduced the underlying logic and legal risks of virtual identity / digital people in the metaverse framework.
Lawyer fan Xiaojuan believes that virtual people do not have the qualification of civil legal subject, but can be regarded as the object of property rights and should be equally protected by the law. Subsequently, she also made an in-depth interpretation of the regulations on the in-depth synthesis management of Internet information services (Draft for comments) and relevant legal provisions issued by the state Internet information office at the beginning of this year.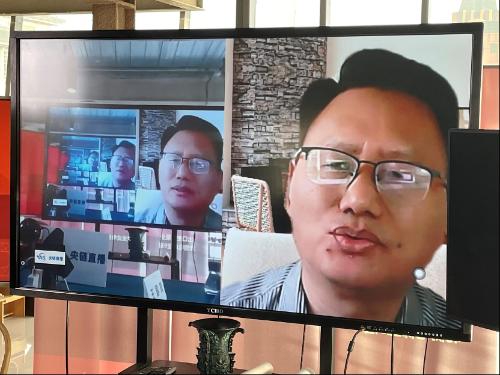 Zhao Yongxin, vice chairman of metaverse industry committee, delivered a keynote speech entitled "NFT regulation and financial metaverse". Director Zhao pointed out that the development of NFT is not achieved overnight. There have always been many social risk problems rooted in the development of NFT, reminded the public to carefully participate in NFT related product distribution projects, analyzed the risks of NFT regulation in many aspects, especially in the financial field, and put forward corresponding solutions.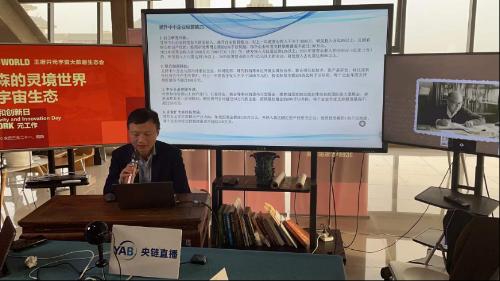 With working experience in government projects and senior practical experience, Mr. Yan Huaning interpreted the support policies for innovative enterprises in Beijing. It also gives the specific support policies of various districts in Beijing, which has a very specific guiding role for metaverse innovative enterprises and small and medium-sized enterprises in seeking government support for development.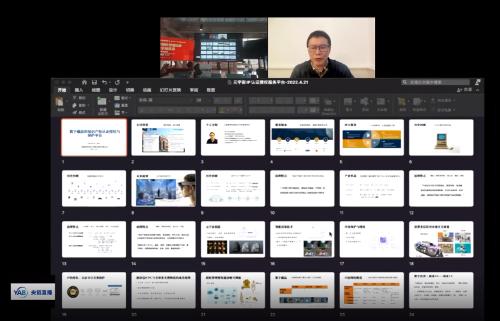 Mr. Zhang Qiang, a big data expert on intellectual property protection, a promoter of SaaS platform services for digital copyright protection, and CTO of Shanghai Xinzheng intellectual property services Co., Ltd., a member of metaverse industry committee, shared the experience of intellectual property protection and governance of metaverse digital economy. With regard to NFT and digital products, China has to take a different path. First, we completely unmasked the cultural mission. Second, we should avoid financial foam, such as the trap of securitisation and financial, because these have been exposed in bitcoin and bitcoin transactions. He proposed that how to trade, confirm and authorize the value of digital assets depends on all parties jointly establishing an authorization platform, managing member units in the form of blockchain smart contract, helping to re confirm the rights of IP of digital products in different industries, safeguarding rights and making secondary authorization through market monitoring, and publicizing the authorization chain, so that everyone can be protected in this authorization chain, So as to enhance the confidence of all participants in the market and jointly create an organic industrial format.
Finally, Mr. Wang Guoliang looks forward to the future of China's digital village from Zhang Jian's village doctrine, industry and education to saving the country, to Tao Yuanming's the source of peach blossoms, and then to the shared village of Wuzhong mountain in Tianchou. Draw an ideal development path for the development of rural metaverse.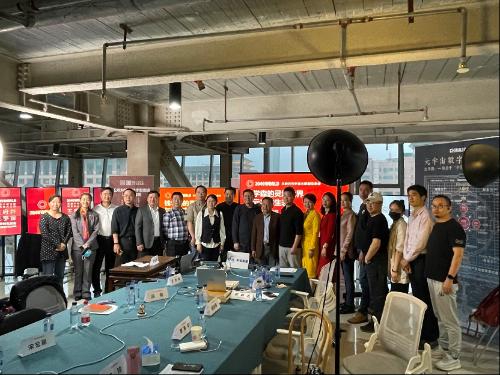 Metaverse, as a new Internet application and social form integrating virtual reality produced by integrating a variety of new technologies, provides immersive experience based on extended reality technology, and closely integrates the virtual world and the real world in economic system, social system and identity system. It is the most potential development direction in the future.
China Mobile Communication Federation is the only national social organization in the field of China Mobile Communication approved by the premier's office meeting of the State Council, with the Ministry of industry and information technology as the business guidance unit and registered by the Ministry of civil affairs. In order to promote the healthy, orderly and sustainable development of metaverse, the establishment of metaverse industry committee was approved on October 15, 2021. Metaverse Industrial Committee has set up a strict investigation, review and access mechanism to integrate industrial resources from industry, University and Research on the basis of self-discipline and compliance. It aims to enhance industrial synergy and cohesion, form a strong appeal, improve the anti risk ability of enterprises, further promote the symbiosis and mutual relationship of affiliated enterprises, and promote the construction of industrial clusters, so as to form a positive Metaverse ecosystem of the whole industrial chain with healthy and orderly development.
Sina statement: Sina's posting of this article for the purpose of transmitting more information does not mean that it agrees with its views or confirms its description.