On April 24, Xiaoai Lingdong held a brand metaverse product press conference, with the theme of "beauty and harmony", bringing four brand metaverse products, including "smart Yuanjing" brand metaverse editor, smart DTC operation service, smart gamify store and smart brand digital collection, and officially released the "smart" brand to fully promote the construction of brand metaverse ecological infrastructure.
Four products, empowering brands, and meta cosmic growth
In recent years, with the rapid development of Internet, artificial intelligence, blockchain and other technologies, the global digitization process has been accelerating. The rise of metaverse concept has injected new variables into the market pattern. PwC estimates that the metaverse market is expected to reach US $1.5 trillion in 2030. From the accelerated layout of technology giants to the entry of individuals and business entities, the prospect of metaverse has become more and more clear.
For brands, metaverse's advertising and marketing strategy will shift from one-dimensional plane of single output to three-dimensional space that users can feel, interact and create. For Gamification service providers, Gamification products have also completed the transformation to metaverse infrastructure tools on the way of exploring brand growth.

In the brand metaverse, people and freight yards are discussed. The first is the construction of the yard. With the decline of flow dividend, it is urgent for brands to have their own market. Metaverse editor of "smart Yuanjing" brand was born to help b-end users solve the problem of field ownership. With the help of "smart environment", the brand can complete the site building in three steps, quickly build an exclusive metaverse space, and greatly reduce the cost of building a brand metaverse station.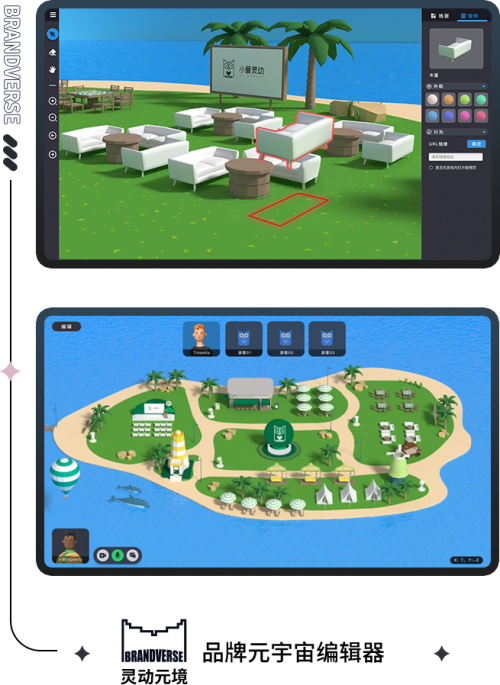 The second is the reconstruction of goods. The brand can provide interactive content with game products in smart gamify store, and give users emotional value with the help of smart brand digital collection. At this stage, brand is not only a symbol, but also an expression of value and personalization. The "creative world" of metaverse products is where the "creative world" of metaverse products lies.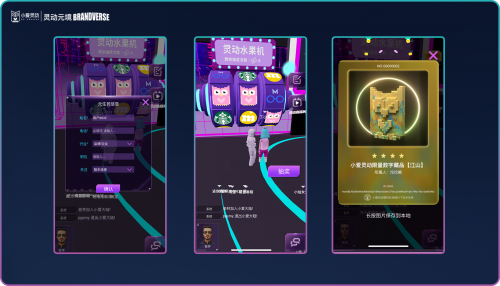 (raffle interactive & amp; Digital Collection)
Finally, we should return to human value, that is, circle people, user portraits and behavioral interests. By using the model of consumer life cycle, the brand breaks into the circle, anchors potential customers, adds labels and groups at 8 key nodes such as discovery, grass planting, interaction, interest, deepening, first purchase, re purchase and loyalty, and optimizes the operation service with the help of smart DTC, so as to establish a deep connection with the brand.
(brand content display)
Liu Bing, general manager of Xiaoai Lingdong brand, said that the release of "Lingdong" brand means that Xiaoai Lingdong has taken an important step on metaverse ecological track. Based on the metaverse editor of "smart Yuanjing" brand, the metaverse series products of "smart" brand will fully support the brand to build a metaverse site, continuously operate user assets, realize brand growth and make the brand realize metaverse freedom.
(immersive experience of watching while playing)
Two plans to build a panoramic view of the content ecological chain
The 14th five year plan for the development of digital economy clearly proposes to innovate and develop "cloud life" services, deepen the integration of artificial intelligence, virtual reality, 8K HD video and other technologies, expand the application in social networking, shopping, entertainment, exhibition and other fields, and promote the upgrading of the quality of life and consumption. Under the guidance of this policy, metaverse digital industry has also been written into many government work reports.
When metaverse has gradually become an important breakthrough in the digital economy, the importance of content has become increasingly prominent. In this regard, Kuang Yanfeng, co-founder of Xiaoai Lingdong, believes that the boundary between content and experience in metaverse will become more and more blurred. Only immersive content can create immersive experience, and content co creation will become the only way for metaverse to develop to high quality.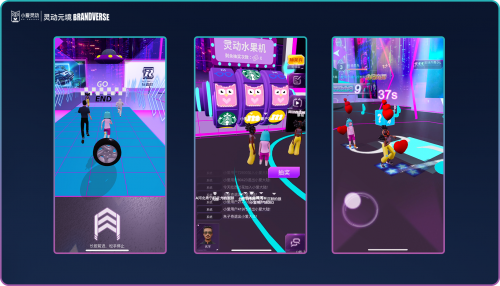 (rich Gamification interactive content)
At this press conference, Xiaoai Lingdong official announced the two content co creation plans of "Yuan residents" entry invitation plan and "yuan power" campus creator competition, which aims to connect creators, brand parties and consumers and establish a common understanding with user needs as the center, brand growth as the goal and creator content as the clue.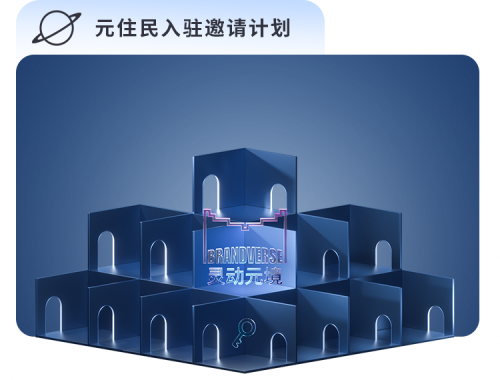 Among them, "yuanzhumin" plan will open the entry application channel for brands and content creators, and conduct extensive content co creation experiments from the dimensions of IP and industry, in order to provide a more effective growth model for brands, a more valuable realization platform for content creators and a more creative consumption experience for users.
At the same time, in order to tap and cultivate more content creators in Colleges and universities, xiaoailingdong will jointly launch the "meta power" plan with many well-known art colleges and universities in China. The award-winning creators can get cash rewards, technical support and contract realization opportunities provided by Xiaoai Lingdong. We hope that every great inspiration and creativity can be transformed into the development power of the future world.
As an important leader and active practitioner of metaverse ecological infrastructure, xiaoailingdong will be committed to providing brand connected users with simpler and interesting metaverse infrastructure tools for a long time. In the future, Xiaoai Lingdong will continue to cultivate in this layout, increase the forward-looking exploration of new technologies and new fields, and work with ecological partners to create a set of "smart" brand metaverse solutions for brand growth.
  (