Stock speculation depends on the Research Report of Jinqilin analyst. It is authoritative, professional, timely and comprehensive to help you tap the potential theme opportunities!
In the future, with the continuous development of metaverse and the continuous exploration of brain science, BCI will become the entrance of the next generation of metaverse after VR and ar.
According to the science and technology daily, on March 22, the British journal Nature communication showed a neuroscience research. The team of European scientists used computers to decode letters from brain signals to "unlock" the brain signals of patients with complete atresia in order to realize communication. These findings suggest that patients with complete atresia may be expected to use brain computer interface (BCI) for language communication.
The study points out that people who have lost their ability to move or speak can use BCI to resume communication. Research in this field focuses on maintaining the communication ability of patients with amyotrophic lateral sclerosis (ALS, also known as motor neuron disease). ALS is a neurodegenerative disease, which will lead to the gradual loss of voluntary muscle control. Researchers have developed ways for ALS patients to communicate using eye or facial muscle movements. Once the control of these muscles is lost, the patient loses the ability to communicate.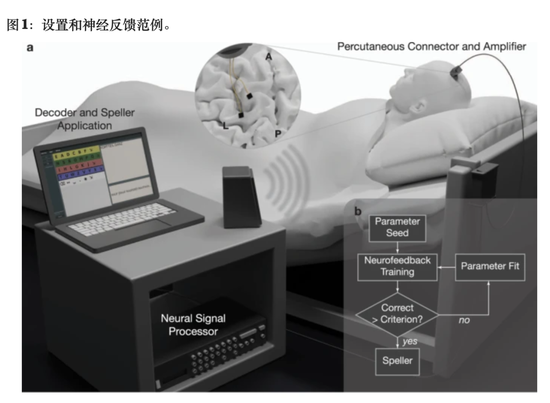 (picture)