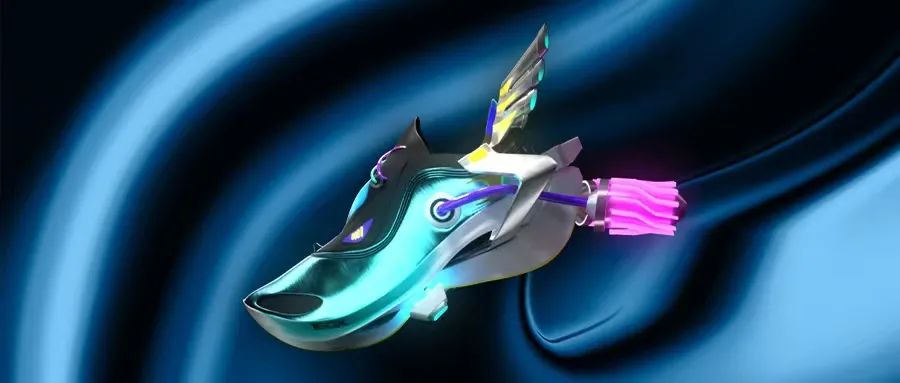 ©️ Shenxiang original · author | Shen Shang
"Running is a very simple thing. It's right to run."
Ding Shuibo, chairman and CEO of Tebu group, said at the press conference of "321 Running Festival". As a reserved program of the brand, "321 Running Festival" has been held for seven consecutive years.
"The taste of running" is the theme of this year's Running Festival. As Ding Shuibo said, the epidemic has changed people's life and sports habits, and running is becoming a sports choice for more and more people. This special step selects "taste" as the label, which has a deep connection with running, and is also intended to attract more people to participate in running.
The Running Festival is not only a centralized display of the core business of Tebu, but also a witness of the brand's continuous cultivation in the running segment. In the past seven years, Tebu has also witnessed the rise of domestic sports brands – stepping out of the primary stage of foreign trade OEM and gradually approaching international brands in terms of brand, technology, sales force and other dimensions. Especially in some more subdivided fields, domestic brands are gradually establishing their own competitive advantages.
Tebu is also one of the representative brands. Starting from the subdivided running field, Tebu has its own strategies in the field of professional sports products and fashionable sports products. This year, Tebu also launched 160x metaverse digital collection at the press conference. Innovation and iteration are the key words of Tebu.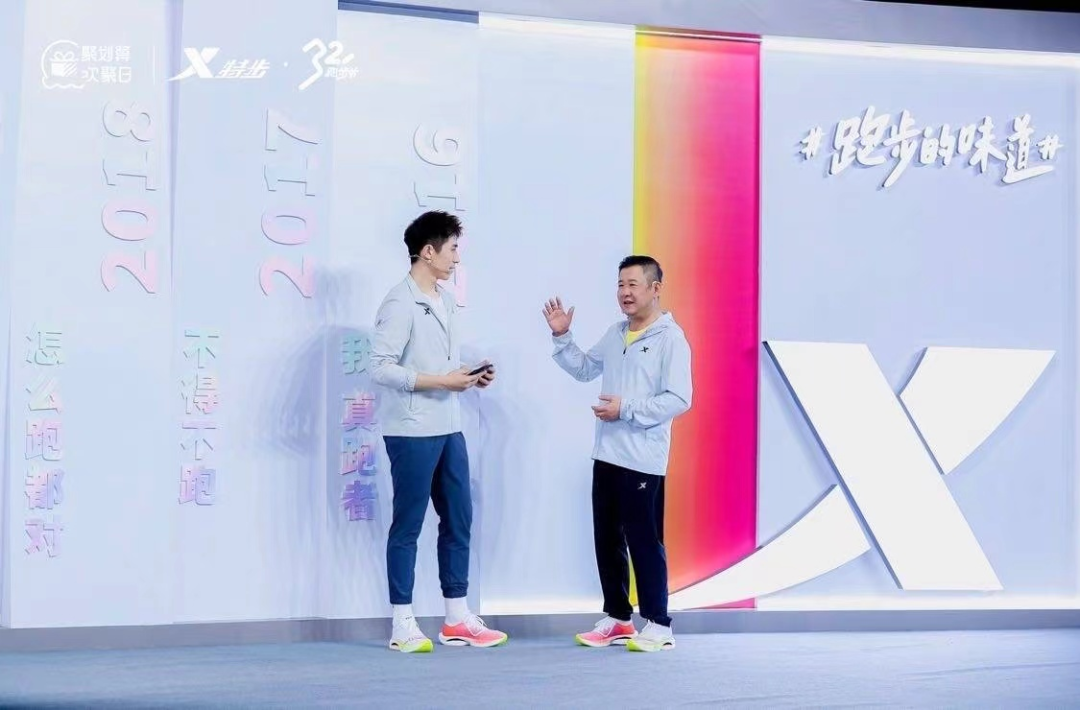 Think with categories and break through with products
Nowadays, it is often said that "the consumption field is worth redoing". Domestic sports brands are ushering in a bonus period full of opportunities at the right time.
From the consumer side, the younger generation of consumers have a strong sense of national pride and stronger recognition and favor for domestic brands. According to the 2021 China brand consumption trend report of JD big data research institute, older "silver haired" groups and post-95 young groups prefer "national products" consumption. Industry practitioners also have a deep understanding of this. Liang Feng, founder of Yue running circle, said at the press conference of 321 Running Festival that young people live in an era of strong national strength and national self-confidence. They will not distinguish domestic brands from international brands. They have a strong sense of national pride and self-confidence. "If they seriously make products, channels and services, domestic brands will rise."
In addition to the recognition of domestic brands, the emphasis on sports is another industry benefit. In the special environment, the public's attention to health and sports has increased significantly, and running, as the lowest threshold and the easiest form of sports, has also achieved further popularization. According to the 2021 National Health insight report released by Dr. clove, running and brisk walking are the most frequently selected exercise modes for consumers. The 2021 Research Report on mass fitness behavior and consumption released by China Sporting Goods Industry Federation and Nielsen IQ also lists running as the first major sport for the public.
The rise of enterprises relies on the dual boost of the times and consumption power. Of course, brands also need to actively drive themselves through keen market insight.
Based on the advance prediction and insight into the trend of the consumer market, the special step clarified its own ideas – an enterprise may not be able to be the first, but it must be the best in a certain category. Become the first in the category, and use differentiated products to make the brand become a pronoun when consumers think of this category.
In 2007, Tebu focused on the field of running, and the differentiated products are 160x series.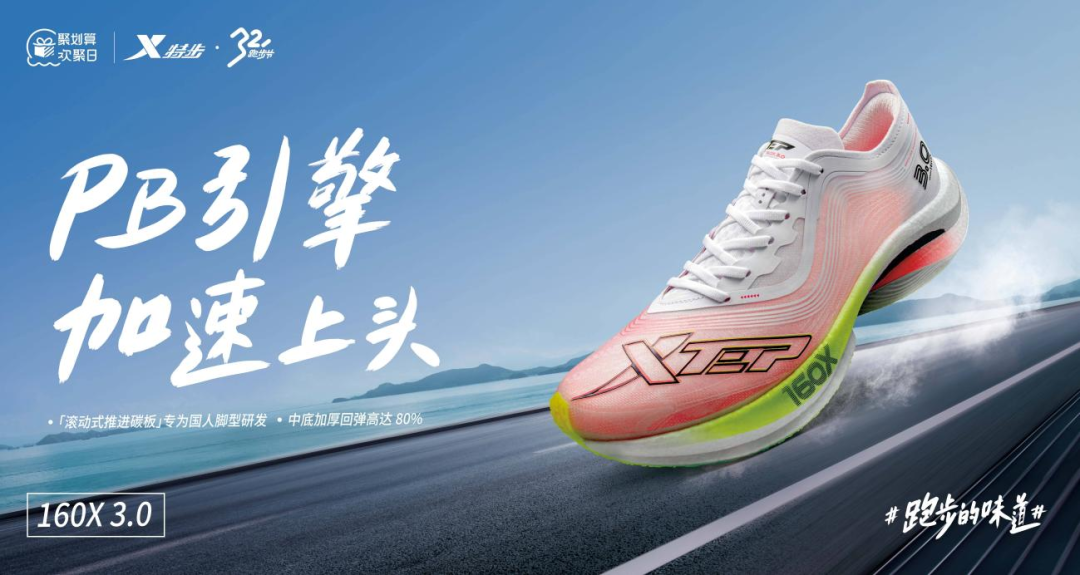 Products are the embodiment of the core competitiveness of a brand. Through continuous R & D and iteration, we can create a series of popular models that can be hit, which will provide great support to the brand. Ten years ago, Tebu invested in the research and development of 160x series. After generation after generation of attempts and countless failures, from 2019 to today, the race speed is 160x-160×3 0 series products have been launched one after another, and this series has also become Tebu's fist products in the field of running.
For sports shoes and clothing products, functionality always comes first, and meeting the sports needs of all kinds of runners is the key. As a domestic brand based on the Chinese market, Tebu first focused on the differences in sports interaction between Chinese and Westerners, and more considered the characteristics of Chinese in design.
"Domestic brands have a deeper understanding of Chinese foot shape, sports habits and behavior patterns," Liang Feng said At this point, racing 160x is also confident. At present, more than 3000 runners across the country have become long-term partners of the special step science laboratory and participated in the co creation of running shoes. These runners are all over the north and south of China, ensuring the comprehensiveness and richness of runner data information. 160X3. 0 has undergone a total of three versions of adjustment since the self-test stage. Each version has more than 30 full horse runners within 330, and each person has conducted a test of more than 300km.
The core element of making a pair of sports shoes is the level of science and technology. You know, there is a basic common sense in the sports shoes and clothing industry: sole technology is the core hard technology, and the moat formed by it cannot be shaken only from the aspect of appearance design and marketing.
Tebu has always maintained a high investment in R & D. According to its just released annual financial report for 2021, the R & D investment of Tebu's main brand reached 223 million yuan, a year-on-year increase of 5.19%. Since 2017, Tebu's R & D investment has accounted for more than 2.5% of its revenue.
Naturally, the investment in R & D is also directly reflected in the product level. Since the launch of racing 160x in 2019, Tebu has adopted a cushioning propulsion system composed of full-length carbon fiber board and power nest Pb midsole materials more suitable for Chinese people. The special step is very clear about the boost effect of a pair of suitable running shoes on runners. Therefore, the 160x series is constantly updated.
"Racing 160x, 160x 2.0 and 3.0 have their own different breakthrough points". Compared with 1.0, 160x 2.0 series has greatly improved the help of professional runners. The best performance of many runners is wearing 160×2 0 completed. And the latest 160×3 0 is lighter, softer and more elastic than the previous two generations. Latest "advanced version" 160×3 0, which reflects the continuous development of Tebu in the field of racing.
There is "the fastest 310 men in the whole marathon" marathoner Tevez against 160×3 According to the upper foot evaluation of 0, the first impression is that the light weight continues 160×2 0 advantage, 186g weight is the leader in many carbon board running shoes. However, weight loss and thickening go hand in hand, and the thickness of forefoot, heel height and rolling propulsion carbon plate all increase. Tevez said that compared with the previous generation, the biggest difference is that the softer foot feeling improves comfort and is easier to handle. The double parallel of thickening and weight reduction of the new product is mainly due to the double-layer power nest Pb midsole technology and rolling propulsion carbon plate, which makes the cushioning propulsion system fully assist the runner in light weight and rebound.
Helping the performance of Chinese athletes is also a direct embodiment of product power. In 2019, marathon runner Dong Guojian ran 2 hours, 08 seconds and 28 seconds, breaking the dust laden 2 hours and 10 minutes mark for many years. At that time, he was wearing racing 160x running shoes that had not been sold to the public.
Internally, it has been recognized by its own athletes. Externally, the 160x has also received authoritative certification. This running shoe has won the two awards of "editor's choice" and "best cost performance" in the spring 2020 Chinese market of the world's authoritative media "runner's world runner's world". In 2021, "runner's world" also affirmed the 160x series "light of domestic goods".
The outstanding performance of the product has helped Tebu establish a solid foundation in the field of running. However, it is not enough for the brand to have reliable products to build tall buildings on the flat ground. Tebu also needs to get deeper in the field of running.

Create a running culture and establish industry leadership
Good products need to be seen by more people. At present, in the environment of numerous brands and fragmented information, brands are not only favored by "one to many" one-way transmission and product information, but also need to stand in the same perspective and have in-depth dialogue and interaction with consumers.
In the field of consumption, there is a gap between products and brands, and the leap from brand to a symbol of culture is a big leap forward. Only after the brand is endowed with more profound cultural connotation can it establish a deep emotional connection with consumers.
Special step spent seven years to build a running Festival, which is a deep cultivation and exploration of running culture.
Over the past seven years, Tebu has selected a theme for the Running Festival every year. For example, 2016 is "I really run" and 2018 is "I run right". Through different theme activities, the special step has targeted a large group of runners with different needs, including professional athletes and amateur runners, some for the purpose of fitness, while others like racing. The Running Festival is a gathering of runners. It is in this way that the special step gathers the crowd and gradually expands the coverage of the running group.
The combination of various directional activity themes is the running culture created and built by Tebu, and its core value is also gathered in the word "participation".
As a further continuation and expansion of the running culture, the theme of this year's Running Festival "the taste of running" emphasizes "returning to the attention of runners". Taste is one of people's most direct and sensitive feelings. By associating taste with running, we can mobilize consumers' multiple senses, form a more perceptual cognition of running, and present running in a more life-oriented way. For consumers, because the taste of running is integrated into daily life, people can feel and appreciate a more colorful life in running, and running has become a part of life.
During the event, XTEP co operated with the perfume brand smell museum to create different fragrances. It also stimulated runners to modulate different fragrances according to their own life experience and running experience. When the taste becomes authentic, the emotional connection with running is also more effective. In addition, telbu brand spokesmen Dili Reba and fan Chengcheng had online interaction with fans and users at the press conference. Star blessings, coupled with the continuous emergence of new activity connotation, have attracted the attention and attention of consumers to a greater extent.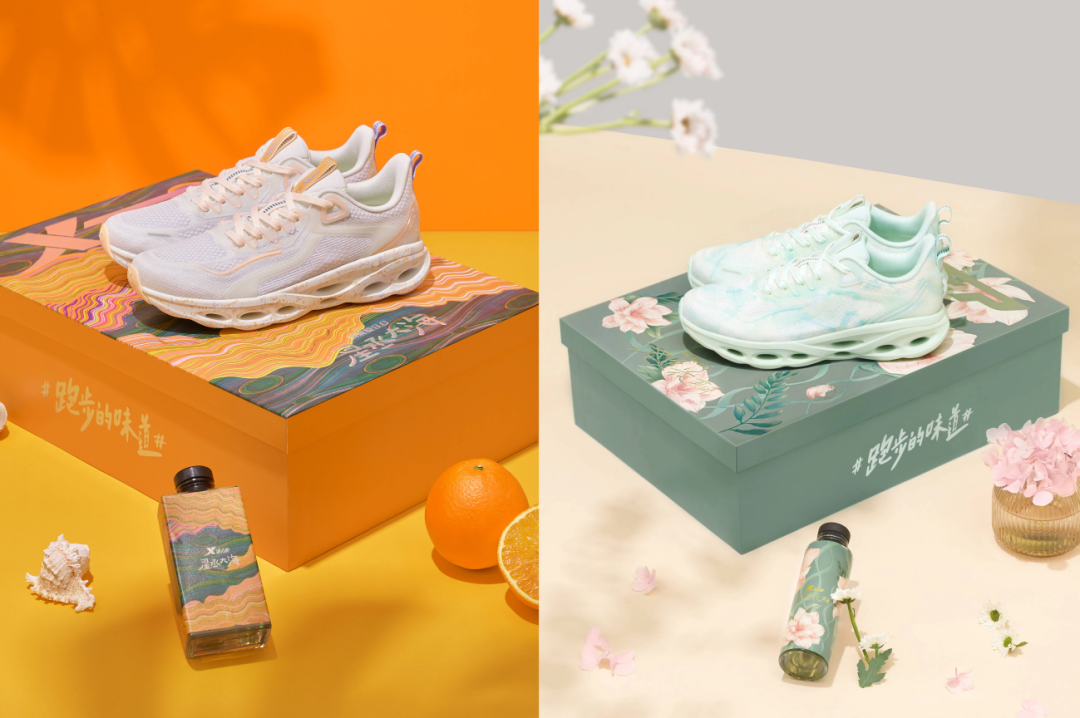 It is worth noting that another special way to play this year is the special step, which officially launched its own virtual digital collection, 160x metaverse, at the same time of the new product release. Wu Lianyin, general manager of Tebu's running division, said that this is Tebu's first digital product and its first attempt to enter the virtual field. Tebu is also the world's first sporting goods brand to open running metaverse.
Through [Bu Xingyun – Tebu official digital collection mall], Tebu has sold 321 digital collections, which means that it corresponds to the name of 321 Running Festival. 160x – metaverse design combines surrealism, super function and super engine. It takes the shape of running shoes and matches it with cool pink and blue colors. It sold out in just 70 minutes.
There is no doubt that digital collection or NFT is now a marketing option for many consumer brands. Since the popularity of metaverse concept last year, international famous luxury brands have taken the lead in smelling the trend of digital collection marketing, such as LV, Burberry, Gucci, etc. This special step into the game has opened a precedent for metaverse, a domestic sports brand.
Publishing the digital collection layout metaverse enriches the brand's digital assets, helps the brand accelerate the transformation from entity to digital, and improves the ability of digital marketing. At the same time, trendy playing methods also contribute to the younger transformation of traditional brands. In addition, this entertainment marketing presentation can also give consumers more levels of brand experience. Connect all runners who love running, love life and look forward to the future, and provide them with the next frontier and interactive new ecology.
On the basis of constantly iterative new products, seven-year running culture and innovative digital marketing methods, Tebu has established its leadership in the industry through a series of measures to deeply cultivate the running ecosystem.
The formation of leadership requires the brand to have multiple elements such as influence, authority and professionalism at the same time. To this end, the first step is to do a wide range of brand sponsorship. According to official data, Tebu is currently the brand that sponsors the most marathon projects in Greater China. So far, it has sponsored and held more than 1000 running events and activities, served more than 5 million runners and more than 100 million kilometers.
In addition, Tebu has also accumulated a number of loyal fans of the brand and deeply cultivated private domain traffic. At present, there are 1.3 million "special runners" in special step, which are distributed all over the country. There are many branches and running groups, and they will carry out activities, competitions and small-scale training on a regular basis. Through the offline opposite and real interaction, the fans of Tebu brand have formed closer ties, and the loyalty of fans to the brand has become stronger in the offline social interaction.
In the two dimensions of public domain and private domain, special steps have gathered traffic and attention, established a "networking circle" belonging to the brand, connected products, users and markets, and built an ecosystem with running as the core. The brand effect has also been more highlighted in this process.
Detailed analysis of the special step's measures, first of all, from the user level, special step accurately locates the target population, radiates the public through specialty, provides corresponding products and services according to the needs of different types of runners, and directly reaches the people who participate in it and are full of enthusiasm and interest in running. Secondly, Tebu also passed on the brand concept to people through offline activities. As Ding Shuibo said: "the most important thing is' life sports'. For the health of life, sports is a part of my life. It comes not for achievement, but for health and life."
From the perspective of brand, through a series of measures, Tebu has established a strong relationship with running and obtained a "professional" brand image. It can be said that in the sports shoes and clothing market still dominated by international brands, Tebu has found a breakthrough, accurately grasped the grasp of running, and plunged into the runner service system like a "capillary".
Based on the above points, Tebu was able to establish brand leadership in the running segment step by step.
This year is the seventh year of the special step 321 Running Festival. As Liang Feng said, it is very difficult to do one thing seriously, and it is even more difficult to insist on doing one thing for so many years. Tebu spent seven years to build a festival for runners. It also insisted on building products and brands for many years. While serving runners, it also supported its own brand strategy.
The rise of domestic sports brands is no longer a slogan, and Tebu has also walked out of a sample path of sports brands in subdivided tracks.