On February 24, the "global metaverse conference" hosted by China Mobile Communications Federation and hosted by CCTV tech was successfully held. The conference focused on the theme of "new economy, new track and new industry". Many celebrities in the industry gathered at the conference to comprehensively interpret metaverse and explore the development status and trend of the industry. Li Jie, vice president of PImax of Xiaopai technology, was invited to attend the event, shared the understanding of metaverse and metaverse's requirements for VR hardware, and comprehensively expounded the brand concept of Xiaopai technology's commitment to high-performance VR hardware research and development and positioning in the medium and high-end market.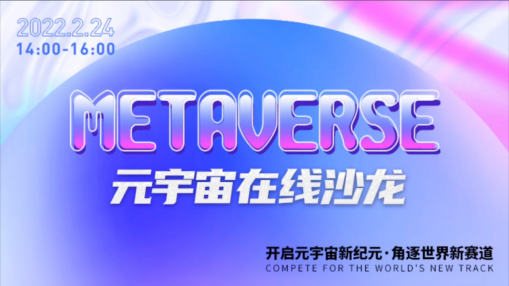 PImax: metaverse relies on deep immersion
Starting from the definition of metaverse, Mr. Li Jie first introduced the understanding of metaverse. Metaverse provides people with a space to show their true self and a platform to expand their cognitive range. People's pursuit of the spiritual level is endless. The progress of civilization and science and technology enables people to use the media with a stronger sense of immersion to carry our expectations of the virtual world, so as to have the possibility to realize the wishes that are difficult to achieve in reality.
In the era of desktop and mobile Internet, the concept of metaverse does not appear. In addition to the immature technologies such as data computing and transmission, the first two generations of Internet can only provide 2D experience based on sound and light, and can not provide a sense of immersion that confuse the false with the true.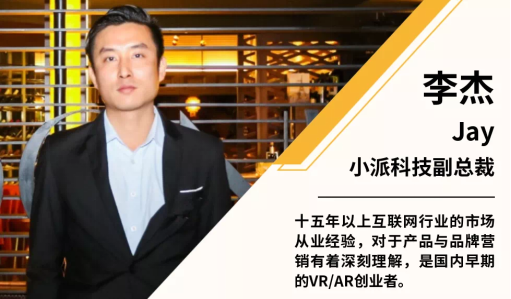 Xiaopai technology PImax: VR hardware requirements for deep immersion
From VR1 0 to VR3 0. The technological progress in the field of virtual reality makes the user experience increase year by year. In order to provide a deep sense of immersion that can establish the metaverse concept, Xiaopai proposed VR3 0 technical standards. VR3. 0 puts forward requirements for hardware performance in the three dimensions of nature, freedom and self, in order to achieve 100% visual, physical and cognitive immersion.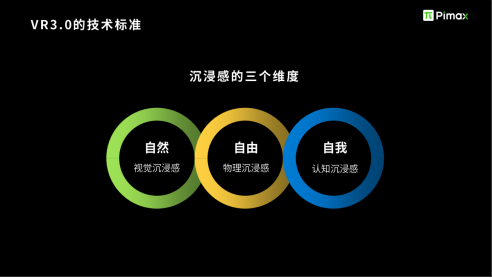 The main measurement unit of visual immersion is UVI (unit of visual immersion), which is the measurement unit calculated by comprehensive definition (PPI / PPD), field angle (FOV) and refresh rate. To achieve 100% visual immersion, PPD, FOV and refresh rate should reach the human eye level.
Physical immersion mainly requires high degree of freedom and deep sensory immersion brought by wireless and somatosensory peripherals. In terms of technology, VR head display manufacturers are required to develop to the technical path of all-in-one machine and all-round machine, and cooperate with somatosensory equipment manufacturers to create a higher sense of physical immersion.
Cognitive immersion requires the accurate capture of facial expressions, emotions and other details, and the accurate reproduction of the captured user state in the VR world, so that users can identify themselves with their virtual image, so as to achieve cognitive immersion experience.
Small R & D power of VR manufacturers – PImax
Mr. Li Jie said that the deep immersion required by the metaverse concept poses a high technical challenge to VR hardware manufacturers.
Since its establishment, Xiaopai has focused on the research and development of high-performance VR hardware for seven years, which provides a solid technical foundation for Xiaopai to make efforts in metaverse track. At present, the company has accumulated four core self-developed technologies: high PPI and high refresh rate technology to provide users with clear and real-time visual presentation; Dual screen display technology enables Xiaopai VR head display to reach the unique large field of view in the market; High precision computer vision positioning greatly enhances the VR interactive experience; Brain warp algorithm can reduce image delay, increase picture realism and effectively alleviate VR motion sickness. Xiaopai's strong R & D strength and product definition ability make PImax series products become the performance ceiling in the medium and high-end VR market – the ultimate equipment dream of hundreds of thousands of VR players, and also accumulate great brand potential for the company.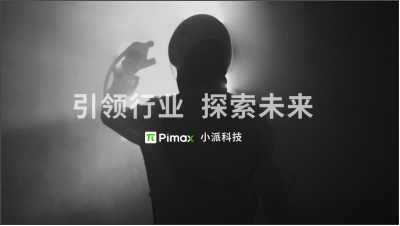 Xiaopai is expected to launch a new high-performance all-round machine – PImax # 12K # qled in Q4 in 2022. In addition to maintaining the consistent strong parameters of the series of products, it supports dual modes of PC # VR and all-in-one machine, providing users with higher degrees of freedom. The new product parameters will realize VR3 0, providing a higher level of hard core immersive VR experience. At the end of the speech, Mr. Li Jie said: "in the field of VR technology, Xiaopai should be a leader, not a follower." We also hope that PImax # 12K # qled can reappear surprises for us.
Sina statement: Sina's posting of this article for the purpose of transmitting more information does not mean that it agrees with its views or confirms its description.