Want to explore the metaverse world for yourself? If I've only heard a little before, now is the chance to experience it! Today, a virtual reality multiplayer game "dream world", known as "the closest to metaverse in the domestic VR field", officially landed in iqiyi adventure VR.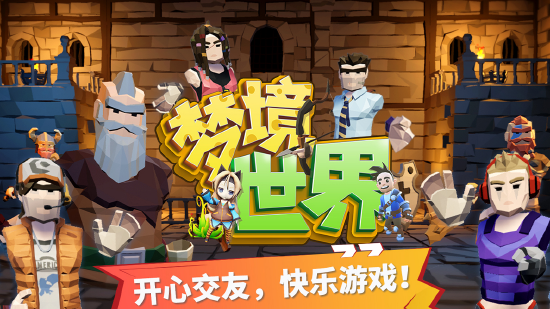 The biggest feature of dreamworld is its extensive social attributes. Players can immerse themselves in the joy of making friends! In the game, players can create their own dream home, and there will be up to 10000 combinations for players to choose in terms of personalized image customization. You can also become friends by clapping your hands and send them to your friends anytime, anywhere to socialize and play together! At present, the game can support thousands of people online at the same time, as well as irregular large-scale theme party activities. Imagine that players from all over the world meet in virtual reality, travel and explore in all kinds of clothes, which can be described as a new definition of "thousands of miles and beautiful" in the new era!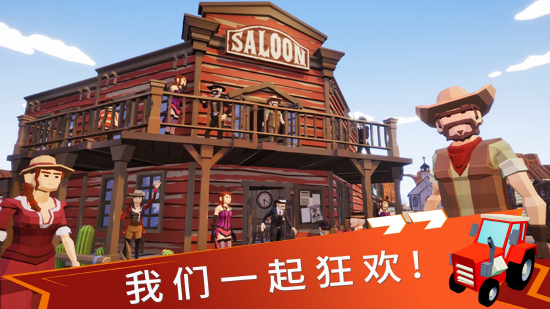 The core playing method of dream world is multiplayer interactive game. At present, the game includes 8 games, including lost maze, Western Ranger, biochemical elite and bounty hunter. The types include shooting, parkour, throwing, maze, etc. Whether it's Micro fear suspense, dark fighting or leisure and entertainment, you can enjoy the experience. If players are happy, you can also pick your friends to fly a spaceship in the cyberpunk universe, explore and survive in the dark underground maze, kill a blood path in the menacing zombies, and kill old monsters in the treacherous and impermanent tomb.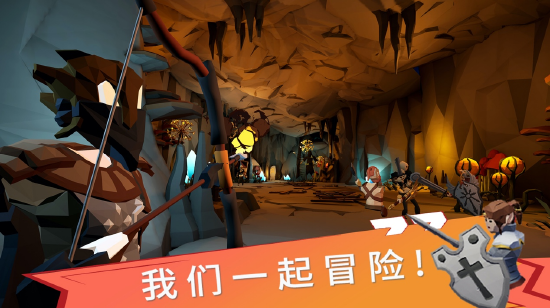 After years of development, iqiyi adventure VR has grown into one of the most powerful VR all-in-one machine brands in China. In the past two years, with the strategic upgrading from "video ecology" to "video ecology + game ecology", the game ecology of adventure VR has become increasingly rich. Driven by the high-quality strategy, adventure VR cooperates with more than 100 high-quality developers at home and abroad through the three content cooperation modes of "centralized procurement + customized development + transplantation subsidy". At present, more than 50 high-quality games have been launched on the platform, and the capacity has been expanded rapidly at the rate of 3-5 new games per month.
In terms of game types, on the basis of "hard core and fever", adventure VR also takes into account the needs of primary and family users. There are not only hard core popular masterpieces such as Arizona sunshine, crisis action team 2 and zombie land: no missed shots, but also interesting sports games such as "all in one sports", "music future • sound plan" and "boxing legend Manny", There are also educational games loved by children, such as magic garden, traffic jam Rhapsody and finding a pet. The rich types of games make the whole family enjoy it.
It is worth mentioning that the adventure VR platform will soon launch the 3A VR shooting masterpiece after the fall, which is known as the "VR version of the road to survival". The game is characterized by an unparalleled four person cooperation mode and has an excellent reputation among professional players. As a phenomenal masterpiece highly praised on steam and quest, the game has a 24-hour revenue of more than $1.4 million, surpassing the first month of Arizona sunshine. Interested players can look forward to it.
Sina statement: Sina's posting of this article for the purpose of transmitting more information does not mean that it agrees with its views or confirms its description.