On March 22, Skyworth Digital released the annual report data of 2021.
The report shows that in 2021, the company achieved an operating revenue of 10.847 billion yuan, a year-on-year increase of 27.49%; The net profit attributable to the parent company was 422 million yuan, with a year-on-year increase of 9.93%. Among them, the net profit attributable to the parent company was 153 million yuan in the fourth quarter, with a year-on-year increase of 48.9%, which was higher than expected.
At the same time, the company announced that it plans to repurchase the company's shares with RMB 100-200 million, and the repurchase price will not exceed RMB 16 / share. The repurchased shares will be used to implement equity incentive or employee stock ownership plan.
On the day of the release of the financial report, Skyworth Digital's share price rose all the way, closing up 10.02% to 15.04 yuan / share, with a total market value of 15.991 billion yuan.

The four sectors go hand in hand, and VR business has the most growth force
At present, Skyworth Digital's four main businesses are intelligent terminal, broadband network connection, professional display and operation services.

Among them, the intelligent terminal business accounted for more than half. In 2021, the operating revenue reached 5.961 billion, a year-on-year increase of 26.12%.
In the intelligent terminal business, VR business has the most imagination space and growth power.
A research report recently released by Zheshang securities shows that: "It is estimated that the sales volume of Skyworth VR all-in-one machine will reach 100000 units in 2022, 800000-1 million units in 2023, and the final sales volume is conservatively expected to be about 800000 units. According to estimates, the growth space of Skyworth VR terminal business will reach 1.52 billion yuan in 2023 and 4.389 billion yuan in 2025. At the same time, 2021 will be the starting point for the large volume of VR equipment in the overseas market, and 2022 is expected to be the first year of the outbreak of VR equipment in China. Skyworth, which ranks first in China, will benefit significantly."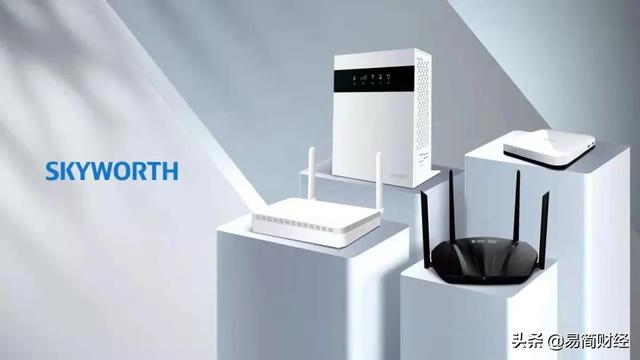 VR technology has been put into application, gradually opening up growth space
At present, VR market is very popular. In the past 2021, meta (renamed from some Facebook brands) first launched oculus quest2, a VR all-in-one machine, and achieved an amazing sales volume of more than 8.8 million units.
Some analysts predict that oculus Quest 3 will be released in the second half of 2022. It is expected that the shipment volume will be 1-2 million units in 2022, and meta VR will grow by about 30% to 12 million units in 2022.
In China, Skyworth has deployed VR for many years since 2015. As early as 2018, Skyworth just launched an 8K hard decoding 4K resolution VR all-in-one machine, with a revenue of tens of millions of yuan including solutions.
In 2021, Skyworth newly launched VR all-in-one machine and pancake short focus VR split machine. Pancake short focus VR products are light and thin, and have accumulated relevant technical experience and patented technology in optical solutions and product design. At present, Skyworth has achieved sales to the United States, Japan, South Korea, the European Union and other countries and regions.
In addition, Skyworth's VR technology has been gradually put into the application of solutions in relevant industries.
For example, Skyworth Digital participated in the project of "interactive multi-dimensional viewing experience technology and system for key special ice and snow projects of scientific and technological Winter Olympics" led by Peking University, bringing VR interactive multi-dimensional viewing experience to the audience;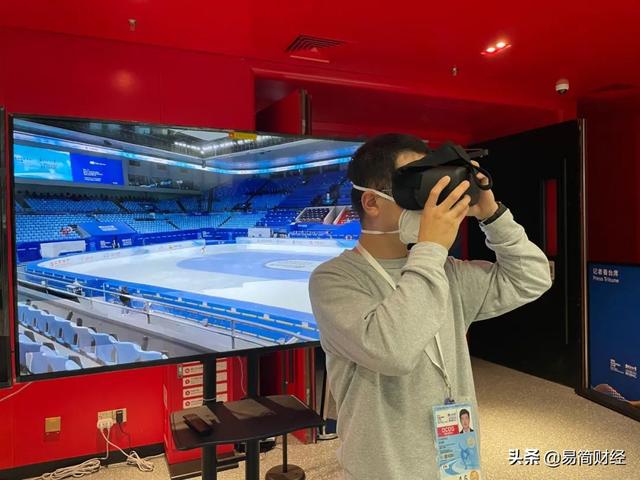 Participated in the novel coronavirus pneumonia remote monitoring and visiting system of 5G+ 8K+VR, which is working with Kunming Medical University and China Mobile, to broaden the visit under the restricted epidemic situation.
Participate in Skyworth VR scenic spot slow live broadcast project and build VR cultural tourism. Skyworth Digital said in interactive easy reply: it is expected that more than 200 8K panoramic VR videos will be taken in scenic spots above 4A level in 2022.
Meanwhile, with the high view of metaverse and smart car track, Skyworth will vigorously explore the "double second growth point" with wearable VR terminal equipment and ecological and intelligent on-board display system as the core in the future.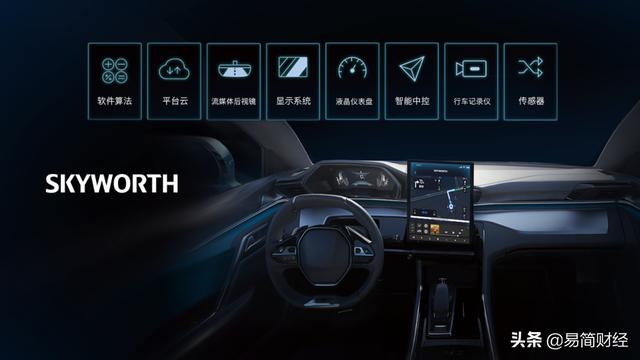 In 2022, Skyworth Digital plans to launch a 6-DOF VR terminal integrated machine with 5K resolution and folding optical scheme.

Who will be the next metaverse tuyere enterprise?
SKYWORTH focuses on the VR field, including the content ecological platform, which is an essential part of metaverse.
The consensus of the industry on metaverse is that it is a real-time online world evolved from the Internet and a new economic and civilized system composed of many online and offline platforms.
Zuckerberg, the founder of Facebook, once said publicly: "metaverse must be the shape of the future world. VR technology can enable people to obtain various experiences that are difficult to achieve through two-dimensional applications or web pages, such as dancing or different fitness methods. In short, VR makes people feel more 'present' in the virtual world and can naturally and accurately simulate people's behavior in the real world."
As a well-known enterprise in VR equipment technology and product R & D in China, Skyworth Digital continues to deeply cultivate VR related software and hardware technology, industry application and content distribution platform, and its product technical strength ranks first in China. At present, Skyworth Digital has implemented more than 50 industrial application schemes in vertical fields such as VR medical visit, VR education and VR tourism.
In the future, with the upgrading and improvement of VR products and the wide application of VR in subdivided industries such as games, education, medical treatment and office, Skyworth Digital's VR equipment shipments will continue to grow, and the operation of open content ecology is worth looking forward to.
In the past, as soon as new concepts or industries appeared in the United States, benchmarking enterprises would appear in China. For example, after the birth of Apple mobile phone, Huawei, Xiaomi, oppo and vivo have appeared in China. The birth of Tesla has also triggered a wave of new energy vehicles in China, with the emergence of Xiaopeng, Weilai and ideal.
Now, with metaverse becoming a tuyere, facing Zuckerberg's company meta, I believe there will also be benchmarking enterprises in China. Skyworth, could it be one of them?