Recently, Qualcomm announced the establishment of a Xiaolong metaverse fund with an investment of US $100 million, which is aimed at AR, VR and AI studios engaged in games, health, media, entertainment, education and enterprise markets. Qualcomm pointed out that the fund is consistent with Qualcomm's existing series of initiatives to lead the industry and jointly promote the development of XR ecosystem, including Xiaolong XR platform, snapdragon spacesxr Developer Platform and European XR laboratory.
It is reported that Xiaolong metaverse fund will be used to invest in developers and enterprises building unique immersive XR experience and related core AR and AI technologies. In the future, the fund will be divided into venture capital and grants.
Among them, the fund will invest in leading XR enterprises through Qualcomm venture capital and provide funds for creating a developer ecosystem rich in XR experience (including games, health, media, entertainment, education and enterprise applications) through Qualcomm technologies' funded projects. In addition, fund applicants will also have the opportunity to obtain new hardware, services and marketing in advance, and the review of applications will be open in June.
Cristiano Amon, President and CEO of Qualcomm, said: "Our groundbreaking platform technology and experience will help consumers and enterprise customers build and integrate into metaverse, connecting the real world and the digital world. Qualcomm's technology is the key to metaverse. Through Xiaolong metaverse fund, we look forward to enabling developers and enterprises of different sizes to create more possibilities when the new generation of spatial computing is launched."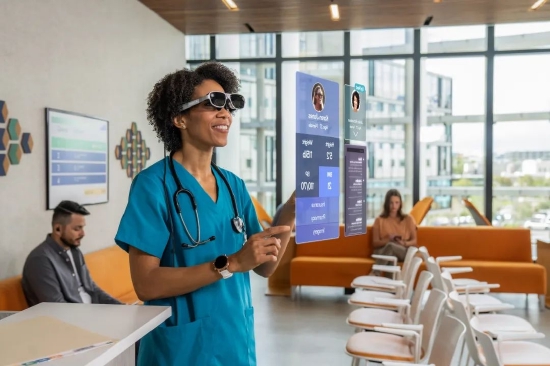 It is understood that Qualcomm has invested a lot in VR and AR in recent years, and the XR2 chip previously launched is used in Quest 2 and other head display devices. Not long ago, Qualcomm announced its cooperation with byte beat to develop new devices. Recently, Qualcomm also announced the cooperation with square Enix, a well-known game manufacturer, to jointly develop ar toolkit snapdragon spaces.
Qualcomm said: "Qualcomm has made important contributions to every major change in the computing field, while maintaining a leading position in 5g, AI, XR and other core technology fields that are crucial to metaverse. With the advent of a new era of space computing, Xiaolong metaverse fund will enable and support the innovation of the whole ecosystem through venture capital and funding for the content project developer ecosystem. In addition, invested enterprises and developers will have the opportunity to win in advance Get leading XR platform technology, hardware suite, global investor network and joint marketing and promotion opportunities. "
Sina statement: Sina's posting of this article for the purpose of transmitting more information does not mean that it agrees with its views or confirms its description.