"Running expert" specially released a number of new products at the 321 Running Festival held for seven consecutive years, including a new generation of professional marathon running shoes 160×3 0 and the digital collection "160x metaverse", so Tebu has become the first domestic sports brand to launch metaverse digital collection. As a special step into the camp of revenue of 10 billion, the performance has increased significantly, and the advantages of its multi brand matrix such as sokoni, Melo, gasway and paladin have emerged. As a leader in racing on the runway, Tebu also began to pay attention to "life" and is promoting the expansion of its running shoe products "from professional to public" and "from racing to life".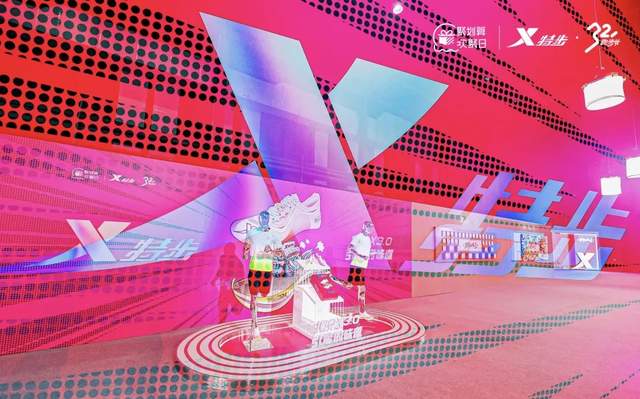 160×3 of "advanced version" 0
On March 20, the special step 321 Running Festival has been held for seven consecutive years. This time, it communicated with runners through the concept of "cloud breathing the taste of running", and the new product launch was held online.
New generation marathon professional running shoes 160×3 0. Shock absorbing spin 9.0 and wind breaking vest more suitable for daily running – from professional product lines to mass products, a variety of special step new products are released simultaneously on multiple platforms such as tmall live studio. For a time, under the topic of "running taste" on Weibo, the amount of reading and discussion exceeded 200 million.
160×3, which has attracted the attention of running friends and netizens 0 is an upgrade of the original Star model. According to Wu Lianyin, general manager of special running division, 160×1 0 is one of the earliest sports brands of carbon board shoes in China, and has been widely recognized by runners; 2.0 if you go to the high-rise building again, your appearance will be greatly improved, which helps professional athletes and elite runners create a lot of good results.
Industry data also confirms the professionalism of Tebu 160x series. In the 2021 China Marathon top 100 list, 7 of the top 10 wear special 160x series running shoes. Among the top 100 men, the 160x series occupies 25 seats, and among the top 100 women, the 160x series occupies 14 seats.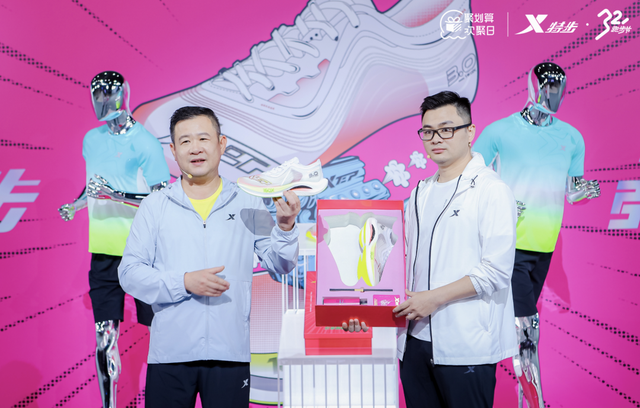 Liang Feng, founder and CEO of yuepao, said that after counting the total running times of each pair of running shoes in yuepao shoe library, it was found that among the top 10 domestic brands most popular by runners, 160×1 0、160X2. 0. All 160xpro are on the list, 160×2 0 also topped the men's and women's charts.
Latest "advanced version" 160×3 0, which reflects the continuous development of Tebu in the field of racing. There is "the fastest 310 men in the whole marathon" marathoner Tevez against 160×3 According to the upper foot evaluation of 0, the first impression is that the light weight continues 160×2 0 advantage, 186g weight is the leader in many carbon board running shoes. However, weight loss and thickening go hand in hand, and the thickness of forefoot, heel height and rolling propulsion carbon plate all increase. Tevez said that compared with the previous generation, the biggest difference is that the softer foot feeling improves comfort and is easier to handle.
It is reported that the double parallel of thickening and weight reduction of the new product is mainly due to the double-layer power nest Pb midsole technology and rolling propulsion carbon plate, so that the cushioning propulsion system can fully assist runners in light weight and rebound.
"Consumption titanium degree" focuses on 160×3 0 launched 550 pairs at tmall flagship store after the press conference, priced at 999 yuan, compared with 160×2 0 no price increase, including 160×3 0 gift box sold out in 10 seconds.
Behind the product upgrading is the increased investment in R & D. According to the latest financial report of Tebu in 2021, the main brand R & D investment was 223 million yuan, a year-on-year increase of 5.19%. Figures show that since 2017, the proportion of R & D investment of Tebu's main brand in revenue has continued to be more than 2.5%. In the past five years, soft air, feather 'and other technologies have been launched as the core of soft air, feather ལ and other technologies, such as soft air, feather', etc.
Strategic positioning experts Xu Xiongjun, founder of Jiude positioning consulting company, said to consumption titanium: "The success of Tebu is closely related to the precise positioning of its brand. Its core product is running shoes, positioning itself as a 'running expert". Through sponsoring running sports for many years, Tebu has become more and more popular around the origin of runners, and will have more market imagination space in the future. Although running is only a segmentation scene, in front of strong competitors at home and abroad, Tebu has found a differentiated positioning, and on this basis, it can do a deep and thorough job and make a small difference Big fight. "
Enter the camp with revenue of 10 billion yuan
Deep cultivation of running, special running shoes occupy the minds of runners with word-of-mouth, which is also like a "long-distance running" for more than ten years.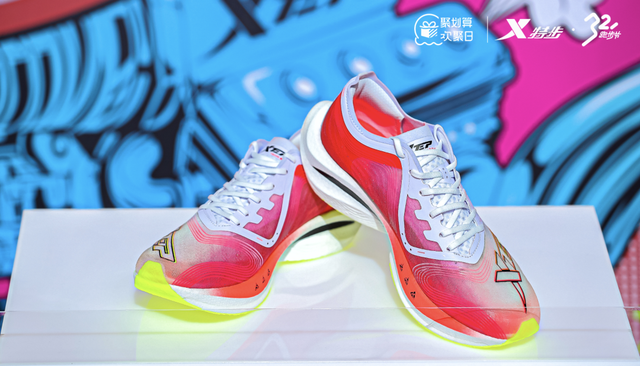 Ding Shuibo, chairman of the board of directors and CEO of Tebu group, said in an interview at the press conference: "in 2007, Tebu's strategic transformation focused its brand positioning on running. At that time, it launched the publicity of 'love running, love Tebu'. Over the years, Tebu has focused its resources on the field of running and communicated with consumers through events, so as to make better products that meet consumers' needs." According to Ding Shuibo, at present, the group of "special runners" has more than 1.3 million people, which is the largest running group in China, and the members of the whole horse account for the largest proportion.
According to the insiders, the special step is also in the forefront of the domestic sports brand track. Cheng Weixiong, an independent analyst in the footwear and clothing industry, told consumer titanium that Tebu has now consolidated its third position among the local sports brand groups and is the leading brand of the second group army; The emergence of running segments is inseparable from the high sponsorship investment of Tebu in marathon events in recent years. It has stepped on the key node of sports recovery, thus driving the rise of Tebu brand.
Following Anta sports and Li Ning, Tebu international also announced in March this year that it had crossed the revenue threshold of 10 billion in 2021.
According to the performance announcement recently released by Tebu, the company achieved a revenue of 10.013 billion yuan in 2021, a year-on-year increase of 22.5%. In terms of profitability, during the period, the gross profit margin of the company's sales increased to 41.7%, with a year-on-year increase of 2.6 percentage points.
Talking about the reasons behind the bright earnings, Ding Shuibo told titanium consumption: "First of all, the special step's achievements benefited from the national policy background. The government vigorously promoted sports and increased national sports. With the improvement of infrastructure such as runways and sports venues, there are more sports people. Being in the sports industry and track is the biggest beneficiary. At the same time, young consumers are increasingly confident in domestic brands, making the growth rate of domestic brands greater than that of international brands, which is the overall phenomenon of last year."
Ding Shuibo added: "as the domestic economy becomes more and more open, local brands are taking a path of survival and long-term development with international brands. In the past decade, the growth rate of international brands is much higher than that of domestic brands, but last year was an inflection point. Coupled with the innovation and upgrading of domestic products, the development speed will begin to be different."
The strong attack of Tebu also reflects that its multi brand matrix has begun to show its advantages. According to public data, in 2019, Tebu launched a multi brand and international development strategy to locate the main brands in the mass sports market. In addition to Tebu, soconnie and Melo under its command are targeted at the professional sports market, and K-Swiss and palladium are targeted at the fashion sports market.
The capital market also gave a positive evaluation of Tebu's strategy. Soochow Securities believes that Tebu has outstanding advantages in the subdivided field of running, and there is great potential for the development of new brands such as professional sports and fashion sports.
Last June, Tebu Global Investment Co., Ltd. received an investment of HK $500 million from Hillhouse group. At that time, China Merchants Securities (Hong Kong) released a research report, which believed that the investment from Hillhouse should help boost the business prospects of gemway and paladin, and Tebu international should enjoy a higher valuation.
"From racing to life"
With the simultaneous appearance of the digital collection "160x metaverse" and other new products, Tebu has also become the first domestic sports brand to launch metaverse digital collection.
Tebu said that 321 digital collections "160x metaverse" were sold through the buxingyun Tebu official digital collection mall platform, implying that Tebu has held 321 running festivals for seven consecutive years and sold out 70 minutes after release. Wu Lianyin said that 160x metaverse is Tebu's first digital product and its first attempt to enter the virtual field, which also means that Tebu has become the first sporting goods brand to open running metaverse in China.
For the significance of stepping into metaverse, Cheng Weixiong said that digital products are brands to meet the needs of young users in the scene experience of digital empowerment. Cheng Weixiong also suggested that in order to compete with international brands, the special step needs to enhance the R & D capacity of medium and high-end products; The high popularity of marketing promotion needs to be combined with the high cost performance and functional product experience matching the scene.
Xu Xiongjun pointed out: "in addition to international sports brands, including apple, Huawei and Xiaomi, many enterprises use digital products to reflect the significance of product upgrading iteration, which is also a common marketing method at present. To make products, we should 'combine virtual and real', and finally return to products. The essence is to do research, development and upgrading around the use attributes, consumer experience and pain points of products."
Talking about future market growth and new groups, Ding Shuibo told consumption titanium degree: "if the brand has young consumers, there will be a future. Tebu attaches great importance to building a marketing resonance with young people. In addition to professional running, it also goes deep into the field of national fashion: last year, Tebu cooperated with Shaolin to launch a new high-end brand 'xDNA'. We hired young spokesmen, made a series of categories such as hip-hop dance and fashion, and paid attention to maintaining close communication with young people." Ding Shuibo stressed that the earliest DNA of Tebu is fashion sports. It is the first sports brand to invite entertainment stars to endorse and propose fashion sports 20 years ago. If you understand the living habits of young people, you can have better market space.
Just entered the special step of the camp with revenue of 10 billion yuan, and has set its eyes on the 20 billion yuan mark. It is reported that Tebu released a new "Five Year Plan" in 2021. The plan shows that the revenue target of Tebu's main brand in 2025 is 20 billion yuan, while the revenue target of the four new brands is 4 billion yuan.
As a leader in racing on the runway, Tebu also began to pay attention to "life". It is reported that Tebu is promoting the expansion of its running shoe products "from professional to public" and "from racing to life".
"There are about 3 million people in China who can run a full marathon and about 30 million amateur runners, but there are 300 million potential runners. A pair of running shoes can walk, fast walk, jog and walk, and the mass market is more extensive. We also hope that potential runners can join the running team with the intention of expanding 'professional' to 'public'. More and more people will turn their attention to 'life sports', which is a part of life , not for achievement, but for health and life. " Ding Shuibo said.