Metaverse got angry, and this strange thing happened one scene after another. Zuckerberg, the boss of Facebook, the world's largest Internet company, changed the company's name for metaverse. What great interests can promote him to make such a determination. What is the real reason behind this? Roblox game company is the first stock in the universe. Under the condition of no profit, the share price rose 100% during the year. What makes the capital so crazy? What is the relationship between metaverse and each of us? Can we make money with metaverse?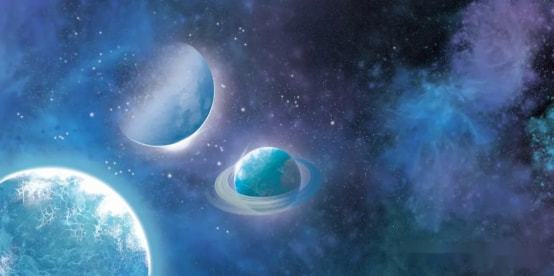 In March last year, Robles, known as the first stock of metaverse, went public. This is a game company. In his game, you can create a pet, so the people who keep the pet can make money, and those who sell pet products can also make money. Speaking of this, you may think metaverse is a game that can make money. If it was just for a game, would Zuckerberg change the name of his company? Definitely not. Here's a look at Zuckerberg's ambitions. Facebook once issued a cryptocurrency called Libra, which caused panic among financial institutions around the world. Although Zuckerberg repeatedly stressed that this is only a technical product, he actually established an independent economy. In short, Zuckerberg wants to issue a global currency and establish a borderless financial world. We should know that there are 3 billion active users on Facebook. In this world, Zuckerberg is the rule maker and the uncrowned king. So the house of Representatives asked Facebook to abandon the project. The cryptocurrency project failed, but Zuckerberg never gave up his idea of building a new world. Now he wants to achieve it through metaverse.
The movie "the number one player" tells the story related to metaverse. When you bring your device, you enter a new world where you can learn to work, make money, or destroy a city. In the virtual society, in addition to going back to reality to eat and continue your life, you can live in that world. In the metaverse era, what you see now may be just an image. The real me is sitting on the sofa at home talking with you. In the ultimate blueprint of metaverse, a brand-new order will be created, including economy, law and even moral system. It is not a game, but a new civilization, and it is likely to have nothing to do with the national system and world order we see today. Because of this, the benefits are huge. The leading companies in the era of PC and mobile Internet have trillion assets. But there is no ruler in metaverse, so Zuckerberg is very firm in saying that Facebook will be transformed from a social product company into metaverse within five years.
Although the existing technical limitations still need a long time to be realized, metaverse has a lot of room for imagination and development. Of course, the capital market should start first and lay out early. Metaverse may be the next outlet or the opportunity.
This article comes from the public platform of "metaverse business information". Unauthorized reproduction is strictly prohibited.