It is said that "in a few years of youth, the epidemic has accounted for three years". Under the condition of limited travel, we urgently need another way to release our energy. This is probably one of the reasons why the concept of "metaverse" is so popular. After all, who doesn't want to experience another life with a completely different image like the protagonists of "number one player"? Now, Pentium brand and Baidu have joined hands to enable us to remotely experience the charm of "metaverse".
On March 18, Pentium b70s (configuration | inquiry) was officially launched. A total of 7 models were launched, with the price range of 109900-142900 yuan. It is worth mentioning that through the virtual image created, everyone can witness the debut of Pentium b70s in an "immersive" way. As a high-value and high-value SUV, this highly scientific and technological press conference is not only in line with the temperament of Pentium b70s itself, but also brings it a lot of popularity. Then, as the first new car of Pentium brand in 2022, can it have the strength to quickly get out of the circle? Let's have a look with "a circle of cars"!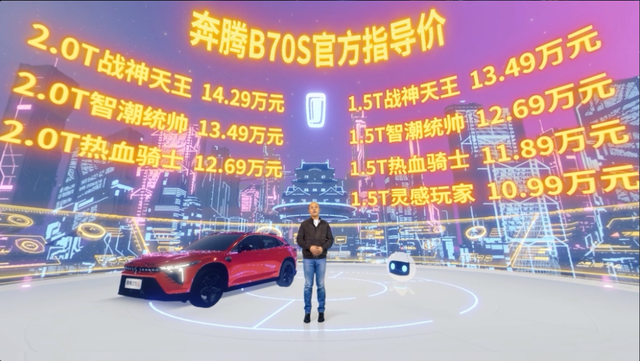 Design: National tide element, full of youth
Pentium b70s is positioned as "new national tide sedan SUV", and many national tide elements are integrated into its design. The front split grille is blackened in the middle net. The shape of the upper grille and the middle net is very exquisite and unique. It is integrated with the headlights inspired by the ancient weapon "Ge" on both sides. It looks very aggressive. The structure of the super large lower grille is very unique, which makes the whole front face look full of tension.
The length, width and height of the new car are 4555 / 1850 / 1515mm respectively, and the wheelbase has reached 2750 mm. The slender body, large sliding back design and low lying posture make the Pentium b70s very sedan running style. The shape of the five wheel rims below is very eye-catching. It is like splicing five sharp blades together to polish the appearance of the Pentium b70s, and the internal red brake calipers improve its sporty temperament from the details.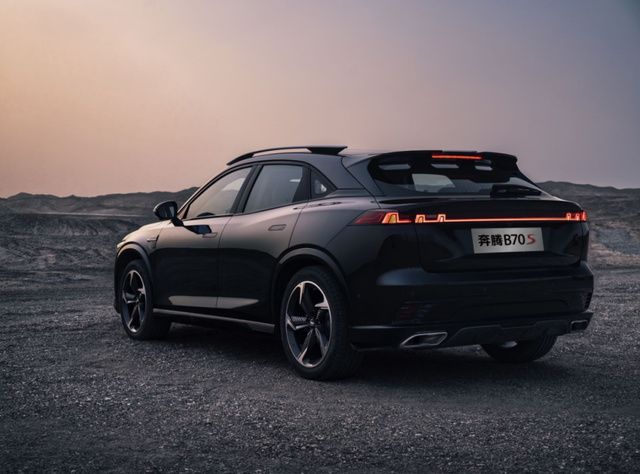 The tail design is full and layered, especially the "Great Wall arrow stack" through tail lamp design is very creative. I believe it will have a good visual effect when it is lit. It can be said that there are few products like Pentium b70s that can perfectly integrate traditional culture and modern industrial aesthetics. For young Chinese consumers, this innovative design under their well-known cultural background will naturally produce more attraction. It can be seen that Pentium brand does not blindly follow the trend in the pursuit of youth, but adds a lot of independent thinking.
Smart: the same immersive experience as "metaverse"
Entering the car, the Pentium b70s has an amazing avant-garde feeling. The interior adopts a large area of leather package to create a certain sense of luxury. The perfect combination of 7-inch full LCD instrument and dual 12.3-inch screen makes the scientific and technological atmosphere in the cockpit very in place. Even the air conditioning control area is a simple knob + touch panel.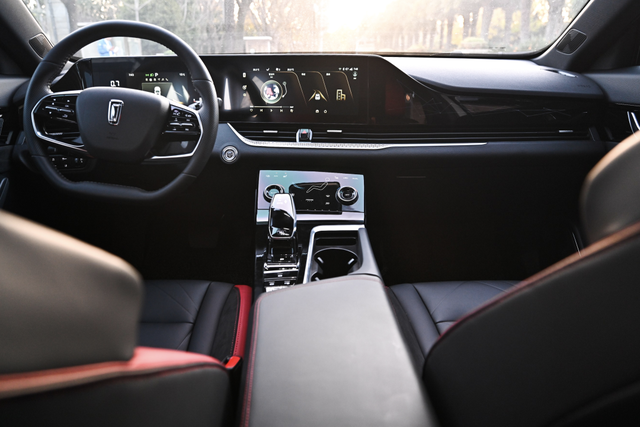 In addition, Pentium b70s is also equipped with d-life 5.2 AI intelligent ecosystem, which supports the control of air conditioning, navigation, music, windows and other functions through voice interaction. Voice recognition not only has a very high recognition rate, but also supports sound source positioning, and even reproduces the timbre you like. For example, you can take your own voice and family's voice as a blueprint and customize it into vehicle broadcast voice, so as to replace the traditional mechanical timbre, This "private customization" mode will make people feel more exclusive, which can be described as full of black technology. At the same time, it also supports intelligent furniture services to open up interconnected channels among people, cars and homes, bringing convenience to life.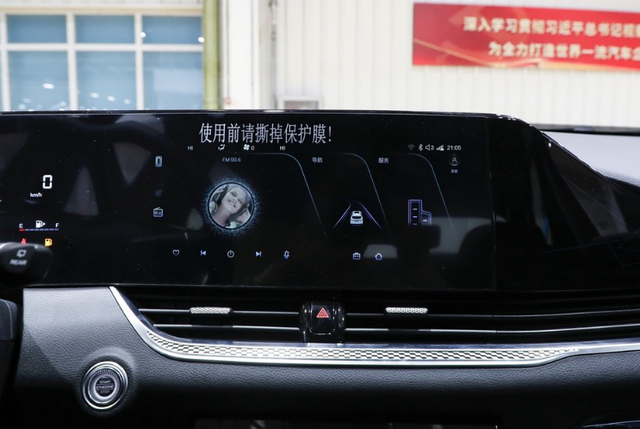 Moreover, the Pentium b70s is also equipped with L2 level automatic driving assistance system, which has many high-tech configurations such as ACC adaptive cruise, lane keeping, lane departure, traffic congestion assistance, full-automatic parking, 360 ° panoramic images that can switch seven vision, etc. it is difficult to see models with such rich configurations among competitors at the same level.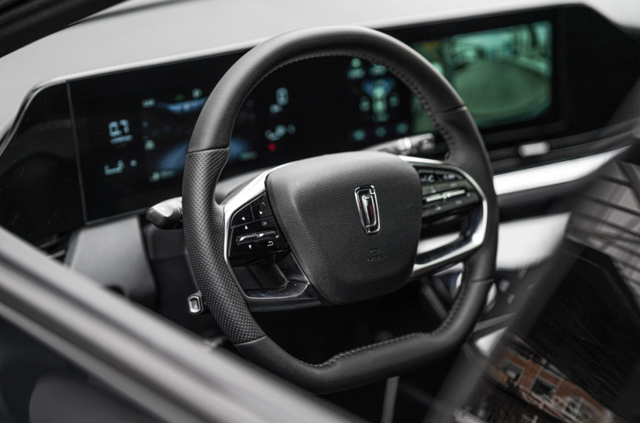 To some extent, "metaverse" emphasizes immersive. Based on the new four modernizations of automobile, the value of today's automobile is far more than walking. Intelligent technology gives Pentium b70s, a highly intelligent product, more functions such as companionship and dialogue, with the support of large screen and intelligent AI, as well as rich entertainment applications, Pentium b70s can bring the same immersive interactive experience as "metaverse".
Power: rare 2.0T engine at the same price
The high value of Pentium b70s is also reflected in its powerful power. It has two power combinations: 1.5T engine + BorgWarner 7dct transmission, 2.0T engine + Aisin 6at transmission. The maximum power of the 1.5T engine is 124 kW (169 HP) and the peak torque is 258 n · m; The maximum power of the 2.0T engine is 165 kW (224 HP) and the peak torque is 340 n · M.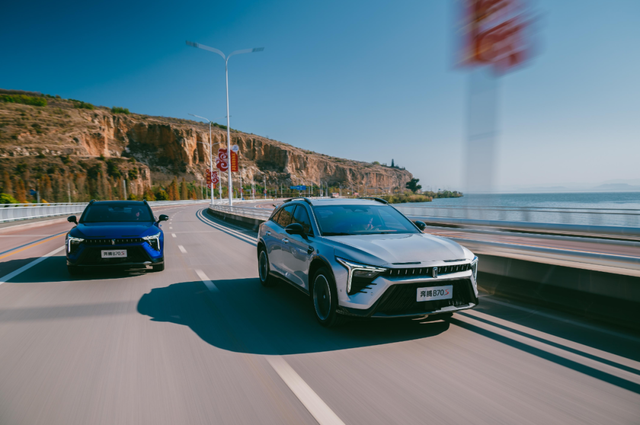 From the book data, the parameters of the two engines are at the upstream level compared with other brands of engines with the same displacement. In particular, the 4gc Series High-Performance 2.0T engine independently developed by FAW has independent core intellectual property rights and more than 10 industry-leading advanced technologies. Its thermal efficiency has reached 39%, far exceeding that of conventional engines.
According to relevant tests, this 2.0T engine can break from zero to 100 in 7 seconds. It can be seen that its acceleration performance is very superior, which is a good choice for those who advocate performance. Moreover, in the era of small displacement, most enterprises prefer to use small displacement engines for cost, policy and other factors. 2.0T engines that can experience more powerful performance are still relatively rare in the same price.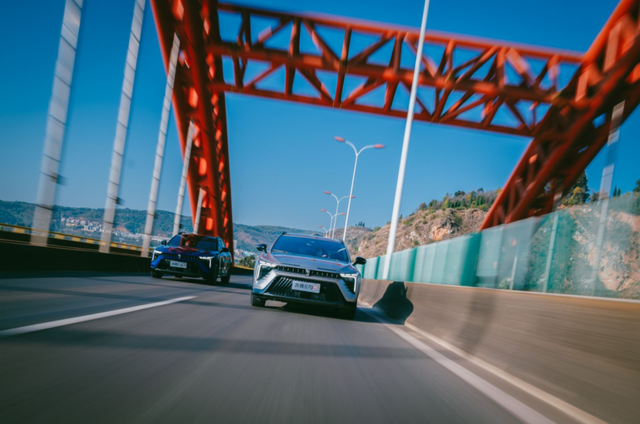 The stable and durable Aisin 6at gearbox is the best partner of this engine, which further sublimates the control sense of Pentium b70s. It integrates 13 driving modes, saving fuel, comfort and sports. With the support of FAW infinite equation FMA architecture, the chassis of Pentium b70s has found the best balance between sports and comfort. I believe that those who pursue stability and comfort or driving pleasure, Can find the feeling you want in this car.
View of car circle: whether the Pentium b70s is listed in "metaverse" or the new car itself, we can see the determination and creativity of Pentium brand to "Youth". As the "New Year's first car" of Pentium brand, Pentium b70s fully grasps the preferences and needs of young consumer groups. It not only has the high appearance of "national tide" loved by young people, but also has the same immersive interactive experience of "metaverse" and leapfrog power performance with the blessing of many intelligent technologies. If you plan to buy an SUV in the near future, the Pentium b70s from 109900 yuan deserves special attention!