This article is transferred from: thoughtful client
In June 2016, Shanghai Securities Building had five shared office spaces and a new social app – soul was brewing. At that time, the number one player had not been released, "metaverse" was just a concept in the science fiction avalanche.
In 2018, when the number one player was released, VR head display devices were brought back to the public's view. In this year, the shipment of AR / VR devices in the Chinese market exceeded 1 million.
In 2021, roblox, a game creation company, went public in the United States and wrote "metaverse" into the prospectus for the first time, becoming "the first share of metaverse". Soon, soul, China's social app, will display "young people's social metaverse" on its official website. At that time, Facebook was still Facebook and had not changed its name; Byte beat hasn't acquired Pico yet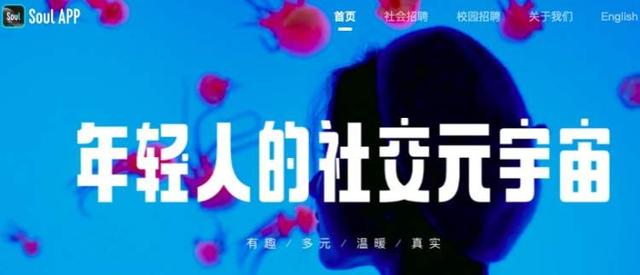 Since then, however, the popularity of "metaverse" has continued to rise, and the consensus of 2021 as the "first year" of metaverse has been basically reached.
This year, Facebook became meta abroad; NVIDIA rushed to metaverse, created Omniverse and built "metaverse infrastructure"… In China, Tencent, Netease, Baidu and other companies have entered the "metaverse world" one after another, just as they competed for tickets in the era of mobile Internet in those years, they want to occupy the seat of the next generation of Internet.
At the beginning of 2022, Microsoft announced the acquisition of Activision Blizzard at a price of US $68.7 billion. The popularity of "metaverse" has not decreased. Metaverse + games, metaverse + social networking, metaverse + Art… Emerge one after another. It seems that thousands of industries will undergo a metaverse transformation.
At the end of February 2022, young people with an average age of only 26 were sitting on hundreds of stations on the 21st floor and the third floor of Datang International Plaza, No. 868 Yinghua Road, Shanghai. Here is soul's headquarters. The conference room is named after the "planet": the planet of Frankenstein, the planet of princes and generals, the planet of social experts… A group of young people are building their social metaverse planet.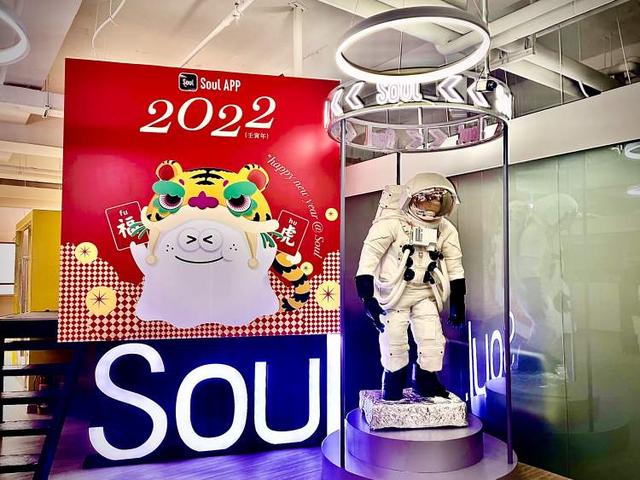 Key vision: people and social assets
Each registered user can only use virtual head, and distribute real photos automatically to be reduced by the platform traffic. Each user can open his own chat room and make complaints about "square". You can also establish a chat room and chat easily with people with similar interests. There is no so-called big V, no Superstars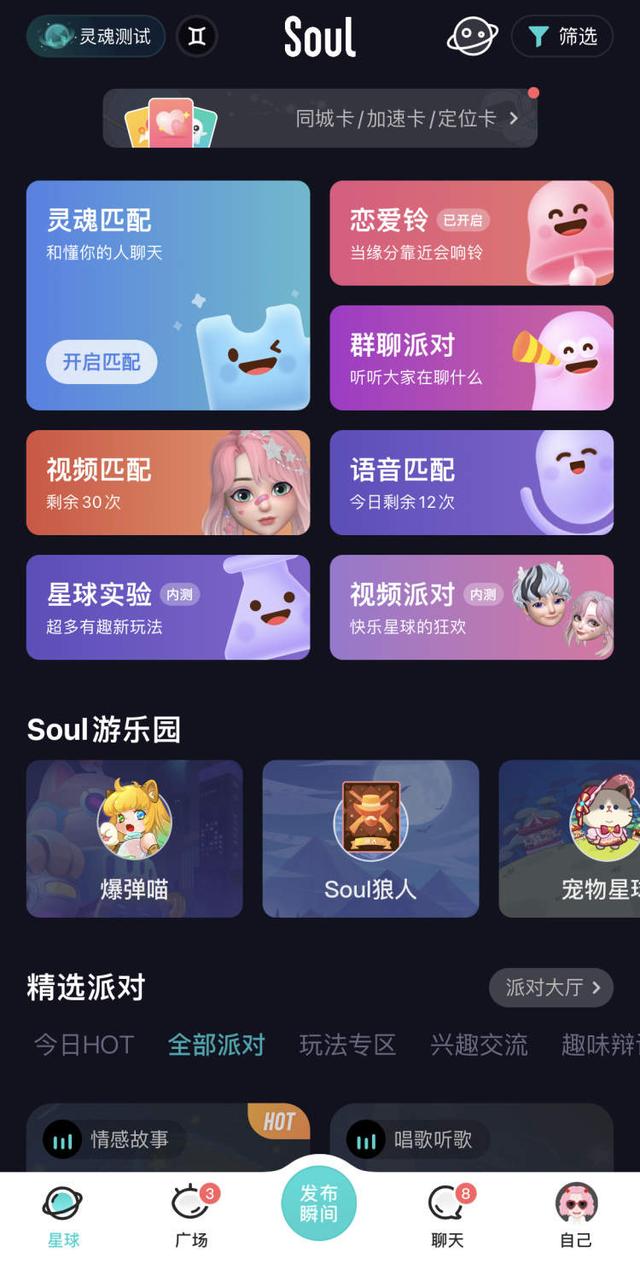 In the metaverse Development Research Report Version 2.0 released by Tsinghua University, soul is the mobile application closest to the definition of metaverse. Through the interest map and relationship precipitation, soul achieves empathy, co construction, sharing and symbiosis.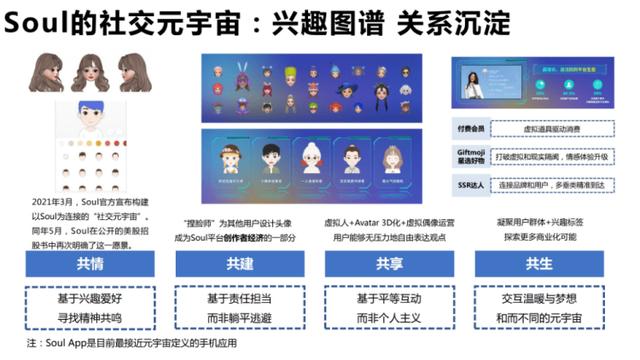 "We hope to provide young users with a platform without expression pressure." Tao Ming, chief technology officer of soul, joined the company in 2017 and is responsible for technology R & D and architecture. He remembered the feeling of chatting on soul for the first time: "I can easily find someone, have a friendly dialogue and communicate well with him, which impressed me deeply."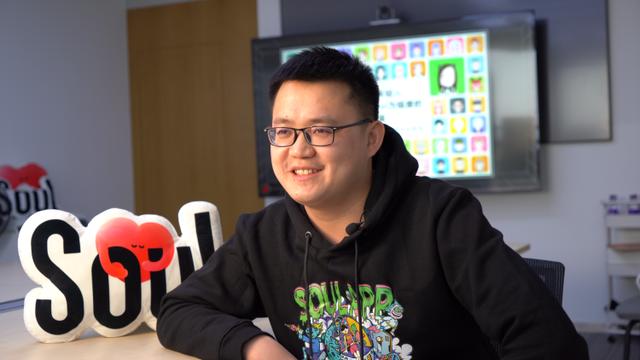 In fact, since its launch in 2016, soul has built a new social relationship using soul matching, emotional robot and other technologies, forming a prototype similar to metaverse's social concept, which also has metaverse's gene. In soul, users do not need to be strictly bound to the real world. Users can create a new human device for themselves, just like the parallel world in metaverse.
"Metaverse, we have a blueprint in front of us." Tao Ming said.
For the future development direction represented by "metaverse", Ma Huateng proposed "Quanzhen Internet", and the founder of AR hardware company proposed "space Internet". Although different companies or insiders have given different concepts, Tao Ming believes that behind various definitions or concepts, "the most critical thing is to look at the underlying development logic".
How to define social metaverse? Soul proposed five concrete features: Avatar, social assets, immersion, economic system and inclusiveness.
Tao Ming believes that the key is "people" and "social assets". "We pay attention to the experience and feelings of individual users and let users gain value, generate value and create value, which we have always adhered to."
For example, "pinch face". When many post-80s and Post-70s don't know what it is, users on the soul platform can make money by "pinch face", and even a career called "pinch face teacher" has been born. At the beginning of 2019, soul just launched a "super cute face pinching" system to provide users with virtual avatar creation tools.
By 2021, a group of users who like to pinch their faces and often create and share their faces will be active on the soul platform. In June 2021, soul launched the "personality mall" section and invited people who pinch their faces on the platform to enter the works on the shelves. People who pinch their faces can sell their avatars in the mall and get a share, Some people can earn more than 40000 a month after 00!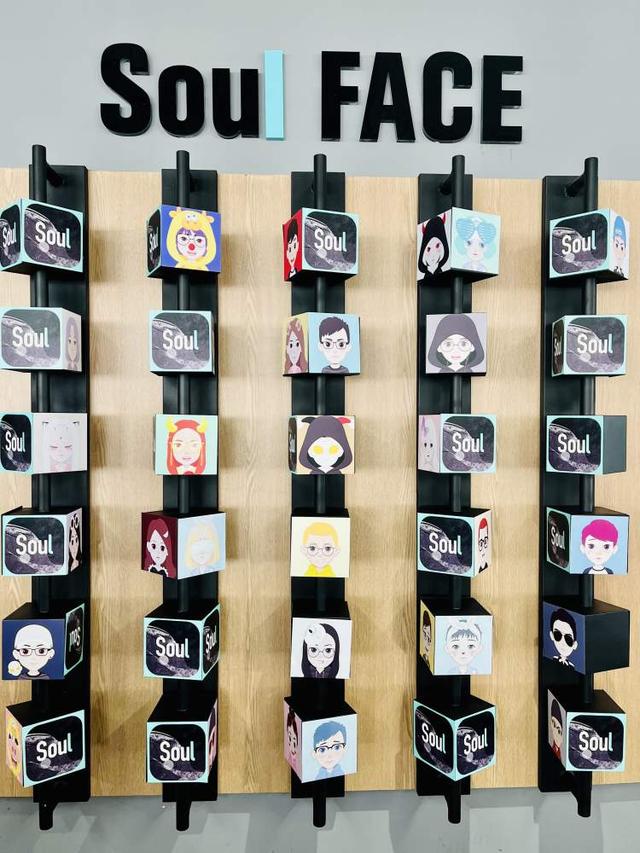 "This platform, such a metaverse, can build high-quality user relationships and precipitate user relationships, which is an infrastructure.", Tao Ming said that at the same time, users can create value through their own behavior, form social assets, and then flow through the system provided by the platform, which is what soul pays attention to.
In October 2020, soul had more than 100 million registered users and topped the app store social list for the first time. According to soul's prospectus released in 2021, there are nearly 34 million monthly active users, and generation Z users account for more than 70%. Today, soul has more than tens of millions of active users every day. For generation Z, soul has become a position to express its spirit.
Technical core: people, interaction, scene
On the floor of soul headquarters, on the day of the interview, a publicity Yilabao was placed at the elevator entrance, which introduced a live broadcast preview released by soul's self-developed technology – Nawa engine. It is understood that the rendering engine integrates AI, graphics and image processing technology. At the same time, it has developed a matching editor for personalized creation such as face pinching, avatar driving and cartoon.
"Metaverse" is reconstructing the whole technological world in some way. From artificial intelligence and computing power to rendering technology and AR / VR, the technology in metaverse seems to evolve every day. For many companies, they are going through a process of continuous learning and self challenge.
Social networking, from the social application of mobile Internet to the social application of metaverse, the underlying technology is also undergoing great changes.
"The underlying data flow will change a lot, which is impossible for the current mobile Internet, but in metaverse, it is a starting point and even more open." Tao Ming said.
Compared with the mobile Internet, metaverse's social networking, whether user experience or application level business, is a process of upgrading.
"In the mobile Internet, it is difficult for you to escape from some practical problems, such as how your appearance is? Where is your geographical location? What is your education level? What is your occupation… But in metaverse, you can have a new human design, in which you can build the human design you want, whether it is your interest or your desired interest map, in metaver In se, you can create a new virtual image. " Tao Ming said.
In the social networking of mobile Internet, users' experience is more about the interaction of two-dimensional information, but in metaverse, users can have a more real-time immersive experience, and the information is upgraded from graphics to sound and video. Users can not only browse, but also create. Metaverse has more tools for users to create value and receive feedback.
Tao Ming said that at the technical level, soul's path is mainly to solve three problems: the first is the problem of people, the second is the problem of interaction, and the third is the problem of content or scene.
At the human level, soul has achieved complete self-development, such as the currently developed rendering engine Nawa, which can help users better build their own virtual image on the platform, and also connect users' emotions in the real world with the image of the virtual world. At the same time, soul also has a layout in terms of visual capture and driving ability.
At the interaction level, soul is already doing multi-mode interaction to make users have a more immersive experience. In addition, at the scene and content level, Tao Ming said that an important feature of metaverse is decentralization. How to let users produce content, soul has been investing a lot of R & D and resources in building automatic content generation and scene generation.
In Tao Ming's opinion, metaverse's vision is more three-dimensional and immersive, and its technology development has a stage. For example, it may take 2-3 years to reach the level of 2.5D, and it may take 5 years or even longer to explore what form it will eventually develop into.
Write at the end
Looking at the layout of metaverse, a global giant, Tao Ming believes that there are mainly two development paths. One is the technology path, which constructs an industry through technology to promote industrial development; One is the business path, which depicts the blueprint of metaverse through the layout of the business level.
The Bloomberg industry research report predicts that metaverse will reach a market size of US $800 billion in 2024, and PwC expects the market size of metaverse to reach US $1.5 trillion in 2030.
Tao Ming said that the layout of domestic and foreign giants is accelerating the development of the whole industry. What soul needs to do is to make use of the ability released by the existing industry, seize it, build it with everyone, and build a social metaverse in an open way. This is a promising development direction for soul.