This article is transferred from: vertical news
Xiang Yingzhi, a reporter from dongfang.com, reported on March 11 that digital transformation is the key work of China's 14th five year plan, and it is also one of the hottest topics during the national two sessions.
From digital RMB and digital economy to data exchange and counting from east to West… In recent years, there have been many good news and new terms of "number". What do they mean and how will they change people's lives? Taking advantage of the two sessions, we invited Shao Zhiqing, the "digital talent" of the Shanghai Youth League, to represent "popular science".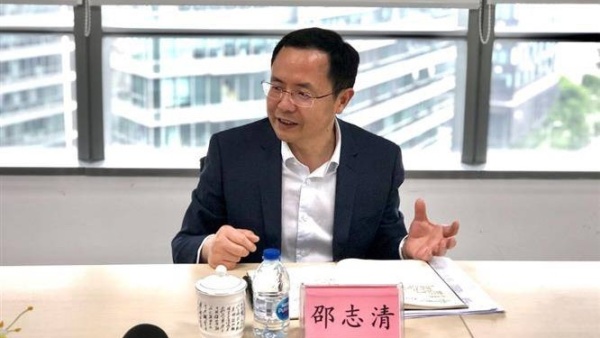 Shao Zhiqing, deputy to the National People's Congress
Question 1: many people began to try the "digital renminbi". What is the difference between Alipay and digital China?
Shao Zhiqing: Digital RMB is the legal digital currency issued by the central bank. WeChat, Alipay, UnionPay wallet and so on are the third party payment platform of traditional currency, not the same level. From the perspective of international currency competition, digital currency is a must. From the perspective of individual users, digital RMB is more secure. The current open version of digital RMB is only in the pilot stage, and its circulation scope, application scenarios and distribution speed can be continuously upgraded in the future.
Question 2: "counting from the east to the west" has been mentioned by many people recently. How do you understand it?
Shao Zhiqing: counting from the east to the west is a bit like the "west to East Gas Transmission in the digital field", which is a project for the state to coordinate and optimize the allocation of resources in the central and western regions. In short, there are a lot of data needs and application scenarios in eastern China; The western region has the resource conditions to support large-scale computing power, such as climate and power supply. The East and the West complement each other, cooperate and interact, and expect to form an efficient and balanced benign pattern of digital economy development.
Question 3: Shanghai set up a "data exchange" at the end of last year. How to trade data?
Shao Zhiqing: data has become a new generation of production factors. Just as goods or resources such as land, oil, real estate, foreign exchange and stocks can be bought and sold, data also needs to be circulated to give full play to its value.
There are two main ways of data circulation, either open or trading. Now the public data is more open, so that the society can share. Market data, for example, if an enterprise believes that the data provided by another enterprise is valuable, there may be transactions between them.
Compared with physical sales, where is the transaction of data? First of all, data assets are not as clear as real estate, so the problem of "confirming rights" should be solved first. For example, "enterprise power data", the power consumption of an enterprise. Should the ownership of the data belong to the enterprise or to the power company? Second, "pricing" is also a difficult problem. There is no ready-made valuation system for data transactions. For example, a milk tea shop near the subway station wants to obtain the age data of passengers along the line to determine the food; For example, real estate developers need to collect various data for real estate site selection… How much is the value of these data? Third, there are also problems in how to use it after trading. Selling data is not like selling cups. After buying the data, the seller still has backup in his hand, so is it the use right or property right? Can I sell it again? And how to limit it? As a new thing, there are still many such problems to be solved in data trading, which need to be explored in practice.
The data exchange is like a real estate trading center, which is an intermediate platform to ensure the smooth progress of data trading. Last November, the Shanghai data exchange was unveiled in Pudong. In the future, various ecosystems around data transactions will become more and more complete, enabling the digital economy.
Question 4: what exactly does "metaverse" mean? Has Shanghai started its layout?
Shao Zhiqing: of course, metaverse is a new concept, but it is not a new thing. It represents a new stage of human-computer interaction when Internet technology has developed to a certain extent.
The digital methods we have been using, such as online shopping, online social networking, E-sports games, virtual reality, AI robots and so on, can actually be regarded as the predecessor of metaverse to some extent. However, the application experience at this stage is somewhat subject to various obstacles of technology and is not smooth enough. For example, I feel headache after wearing VR and AR glasses for a long time, for example, the game is playing soundly, and the picture suddenly gets stuck. For example, I always feel that it is "a little fake" when talking to intelligent robots… And the arrival of "metaverse" means that the human-computer interaction process has been smooth to "feeling is real", and virtual and reality have reached the state of seamless connection or even inseparable from each other, Behind this is the leap of digital technology.
In this field, Shanghai already has a foundation and continues to make efforts. The e-sports industry can be regarded as an example. Metaverse is considered a "new track" because its unprecedented experience will redefine many things and will certainly have a far-reaching impact on the digital economy.
It may be difficult for us to imagine exactly what metaverse will look like in the future, just as it was impossible to imagine such a world today 30 years ago, but we think we should track it, layout it, study it and develop it.
Shao Zhiqing at the Fifth National People's Congress of the 13th National People's Congress (Photo by Zhang Chi)
[representative profile]
Shao Zhiqing is currently a member of the Central Committee of the Zhigong party and vice chairman of the Shanghai municipal Party committee. He once served as the director of the Department of computer science and engineering of East China University of technology, the dean of the school of information science and engineering, and the deputy director of Shanghai Economic and Information Technology Commission.
As a deputy to the National People's Congress, he has been reappointed for three consecutive terms. Over the past 15 years, he has been famous for his erudite, high-yield and professionalism, and has been widely welcomed by media reporters.