You think VR is only a game, but you never fantasize that VR can also work.
VR office is one of the contents that meta has been developing, but people pay more attention to "metaverse" itself than meta content development. Maybe VR office can really make more people feel the unique immersive experience of VR.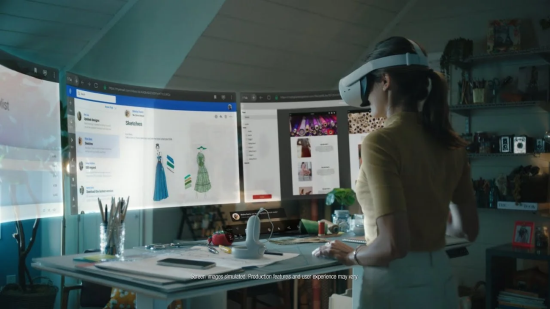 Infinite office is one of many projects of meta, and meta believes that working in VR is the top priority, and this project is finally coming into use. Infinite office may appear in the next update, when users can use it for office.
Launched in September 2020, infinite office allows users to work on multiple customizable screens built on oculus browser. The company also announced at that time that it would work with Logitech to allow certain keyboards to be recognized, tracked and rendered in the head display, so that users can easily enter text when working in quest.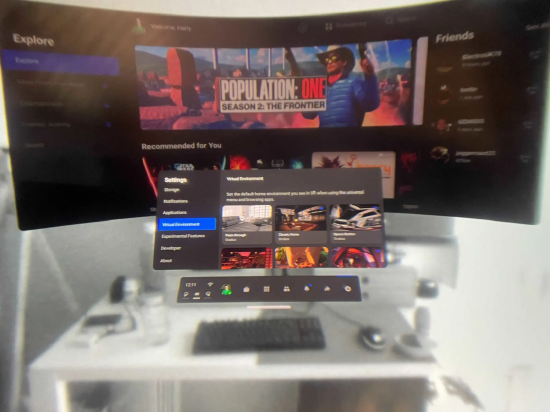 After the launch of the project, meta has been updating it. In January 2021, it launched the function of finding and using Bluetooth enabled mouse or touchpad in VR. In April, two other outstanding new features were announced in the infinite office suite: physical surface integration and the ability to track physical keyboards.
However, meta does not seem to publish all the functions. It is reported that since the release of infinite office, office functions have been gradually launched, and many functions have been or are still hidden in experimental settings, including:
Bluetooth keyboard and mouse support keyboard tracking (currently only applicable to Logitech k830 and apple smart keyboard)
Desk tracking direct mode
Multitasking with up to three windows
Improvements to oculus browser (e.g. more flexible window management)
Smartphone notification in VR
File manager
2D application support
Virtual working environment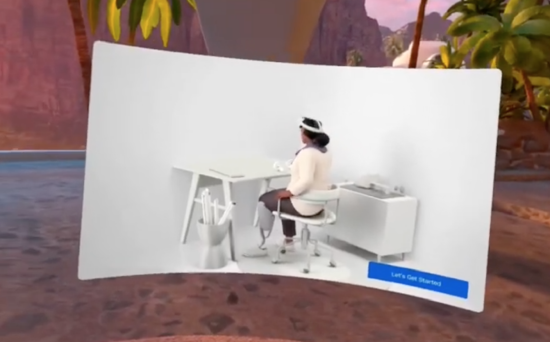 Ar developer Lubo š Von á SEK found signs of the upcoming release of infinite office in the firmware for the next quest update. These files contain a configuration menu that users can manually operate and allow the virtual office to be set up step by step: from drawing on the desk to connecting Bluetooth working devices to activating the virtual working environment. At the same time, individual users also reported that they had encountered tutorials in the general task menu.
The biggest advantage of VR office is that there is no need to go to the company. Today, when the epidemic has not subsided, it can realize more convenient office, and one head display can carry out daily work.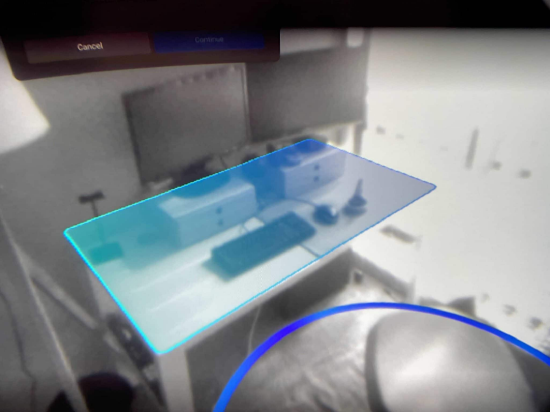 As we all know, many companies have chosen to work at home for the sake of safety in the case of the recurrence of the epidemic recently. However, working at home will reduce the communication between colleagues. For work, you can only communicate through enterprise wechat or teleconference. Moreover, home office has no office environment, which may cause some unnecessary distraction.
VR office can make you feel the office scene more truly, which is also the meaning of "metaverse". "Metaverse" actually places many VR users in the virtual world, so as to realize office, entertainment, social networking, etc. "metaverse" is a new world. Users do not need to do cumbersome things in the real world, and everything will become more convenient in "metaverse".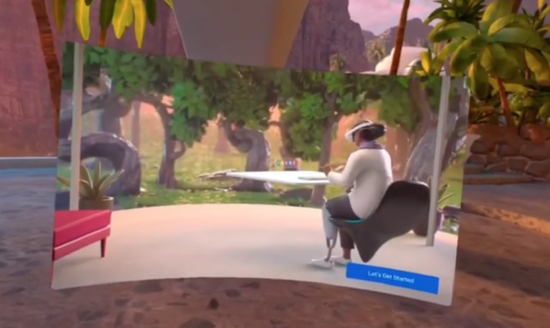 VR office is only an integral part of "metaverse". Metaverse needs more applications to realize. Only by constantly adding new content can we feel the convenience of VR more. Meta's goal is to build VR head display into a convenient working tool. By expanding the application scenario to work and productivity, the company hopes to explore new target groups and markets.
At present, VR head displays such as meta Quest 2 are mainly regarded as game devices. Meta hopes to change users' views on them in the next few years. Cooperate with fitness, productivity and other application scenarios to bring real benefits.
In the words of Andrew Bosworth, director of VR and AR of meta: "the reason to buy a PC is that you can use it to play games, and you can use it to create spreadsheets. You also need a reason to buy Quest 2, but people also need different reasons to buy Quest 2. Only in this way can technology make a breakthrough."
Virtual office will be more important than Quest 2 for meta's next generation VR glasses. Cambria focuses on productivity, including through high-quality through mode and higher wearing comfort.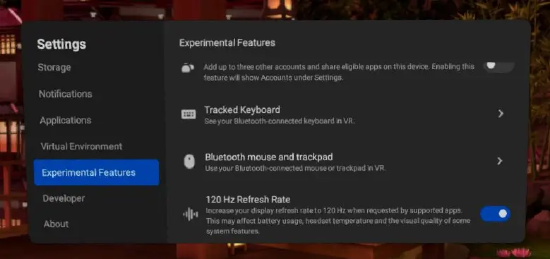 The arrival of infinite office will add advantages to meta "metaverse". At present, meta is fully developing "metaverse" and has absolute advantages in content and hardware.
In addition to Facebook, Microsoft released mesh for Microsoft teams at ignite 2022, an application that combines the mixed reality capabilities of Microsoft mesh with the tools of Microsoft teams. It not only allows users in different places to collaborate in the holographic environment, but also allows users to join virtual meetings, send chats, collaborate and share documents, etc.
With the development of "metaverse", the future office environment can be displayed in the form of virtual, and employees can work through VR. At that time, the work efficiency will be greatly improved. In virtual reality, office, entertainment and so on, perhaps this is the real prototype of "metaverse".