[text / Daoge said that cars listen to the wind] "metaverse", a concept without authority and clear definition, has become the object of "grabbing" by car enterprises.
Tianyancha app shows that recently, Guangdong Xiaopeng Automotive Technology Co., Ltd. applied for registration of several "Xiaopeng metaverse" trademarks, and the process status was changed to "rejection notice issuance". The international classification includes means of transportation, advertising sales, etc. the above trademarks were applied for registration in November 2021.
Xiaopeng automobile is not the first automobile enterprise to be rejected for registration, nor is it the first automobile enterprise to register the "metaverse" trademark. The new forces of car making, ideal car and Weilai car in the same camp have registered the trademark. Of course, they have also been rejected.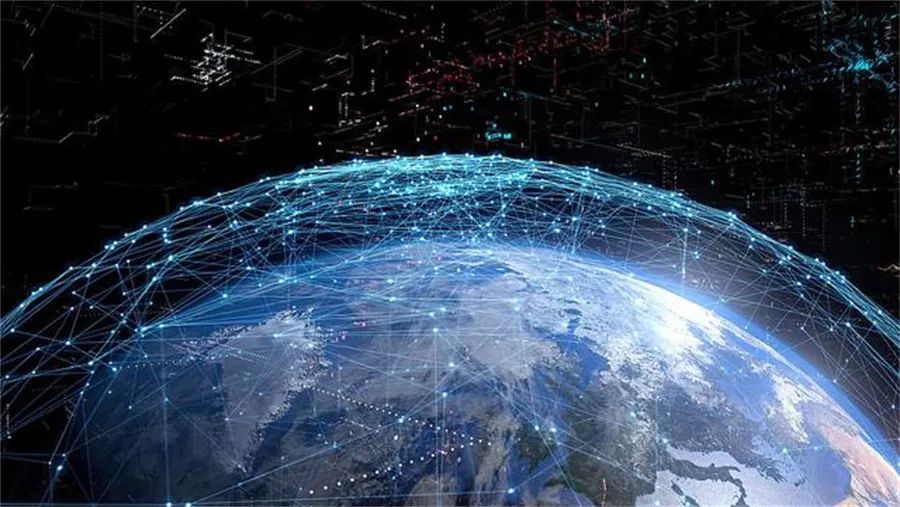 Seeing here, you may think that "metaverse" is a concept that has been hyped by the new forces of car making, but in fact, according to incomplete statistics, before that, BYD, SAIC Group, FAW Group, Nezha automobile, ideal automobile, Weilai automobile, Xiaopeng automobile, Geely Automobile and other automobile enterprises have applied for metaverse related trademarks, But there are few successful applications.
For a concept without authority and clear definition, what are the car companies trying to "grab"? Is it just a "preemptive" rush? Or maybe what "metaverse" is doesn't matter to them at all.
Scramble for Metaverse Bing, Bing dwen dwen must be defeated.
Over the years, there have been many "objects" looted in China's vast land, such as the ice pier pier during the Winter Olympics in Beijing. But the degree of fascination with the "Metaverse" may cause the ice pier to be somewhat worse.
Xiaopeng automobile, whose application was rejected, is only one of many automobile enterprises applying for the "metaverse" trademark. In the camp of new forces in car making, in January this year, Nezha automobile affiliated company Hezhong New Energy Automobile Co., Ltd. added trademark application information such as "Nezha metaverse", "Hezhong metaverse" and "natie universe". The international classification involves advertising sales, scientific instruments, means of transportation, etc; In September 2021, the ideal car took action, applied for "ideal Metaverse" and other related trademarks, mainly used in electric vehicles, autopilot cars, sports cars, RV and bus transportation, advertising, packaging design, transportation, clothing and toy cars and other fields.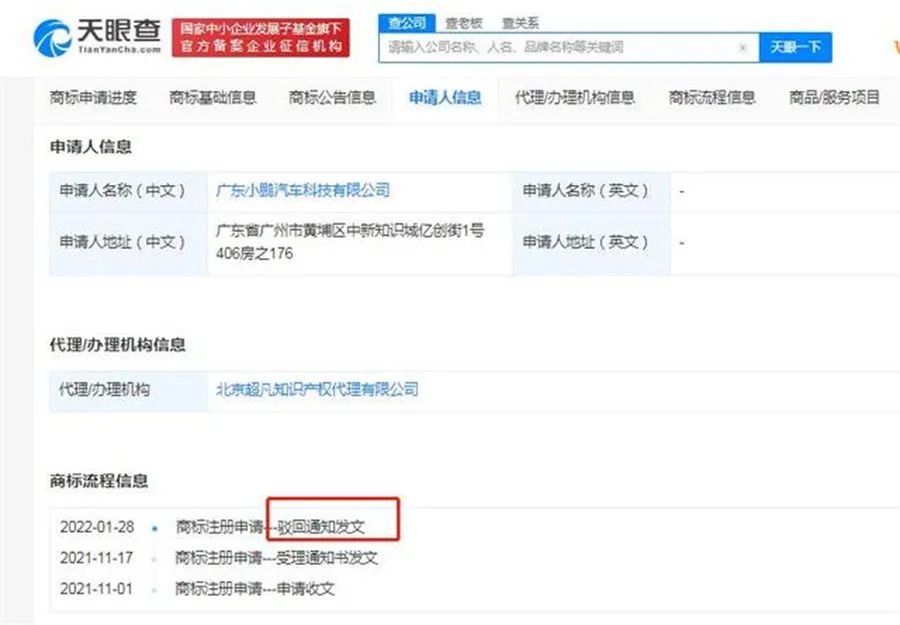 It is reasonable to say that the new forces of car making take this opportunity to brush their sense of existence. However, the performance of traditional car enterprises is even more crazy than that of the new forces of car making. At the end of last year, BYD registered a trademark called "BYD metaverse", which is internationally classified as means of transport; In December last year, FAW Group also applied for the registration of several "metaverse" related trademarks. The international classification involves transportation means, advertising sales, etc; Last November, Zhejiang Geely Holding Group Co., Ltd. applied for the registration of the "geometric metaverse" trademark, which is internationally classified as a means of transport.
Even in October 2021, SAIC Group applied for hundreds of metaverse related trademark categories at one go, including "car metaverse" and "car metaverse z-universal", covering many fields such as automobile R & D, production, manufacturing and sales. Up to now, car companies seem to have taken the application for "metaverse" related trademarks as a "standard". Even among car companies, it is more difficult to find car companies that have nothing to do with "metaverse" than to find car companies that have nothing to do with "car making".
But what is "metaverse"? Does anyone really know?
Concepts without authoritative definitions represent trends
The term metaverse was born in the 1992 science fiction avalanche. The novel depicts a huge virtual reality world where people use digital avatars to control and compete with each other to improve their status. Up to now, it still describes the advanced future world. The thought source recognized for this word is Professor verno Vinci, an American mathematician and computer expert. In his novel real name published in 1981, he creatively conceived a virtual world that enters and obtains sensory experience through brain computer interface.
However, so far, its concept has not been widely recognized. Baidu Encyclopedia explains the concept of metaverse as a virtual world linked and created by scientific and technological means, mapped and interacted with the real world, and a digital living space with a new social system. But so far, its concept has not been widely recognized. Perhaps we can simply understand that metaverse is a virtual and digital real world. Although it is somewhat abstract, it may only be understood in this way.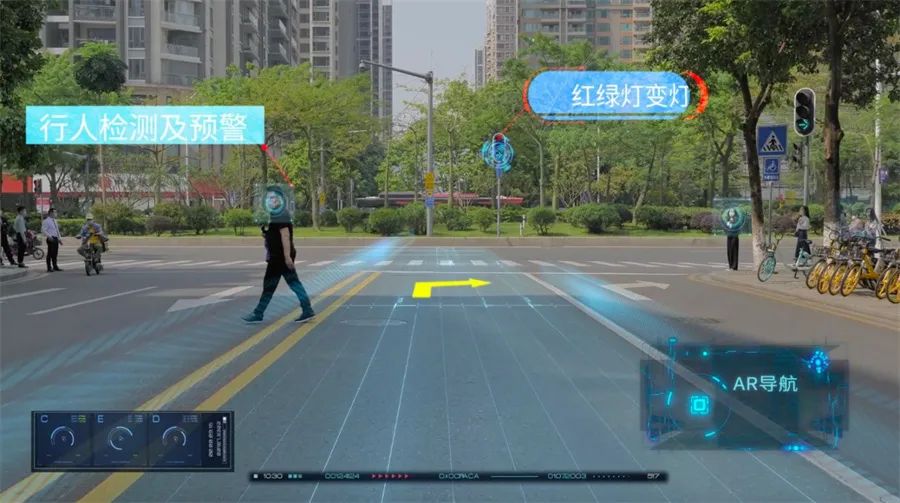 Of course, this does not affect the popularity of this concept. From Facebook's announcement to change its name to meta platforms and enter metaverse, to enterprises in South Korea, Japan and other countries have expanded metaverse related businesses or established ideas on this development, and then to domestic and international automobile enterprises have excavated metaverse treasures in various ways. This concept seems to have become the development trend of almost all walks of life all over the world.
However, if we look back, perhaps the trend of "metaverse" has long existed. The development of Internet technology has never stopped mankind from expanding the virtual world. For example, the well-known VR glasses and ar software from mobile phones, computers and even cars can be said to be the product of this era. It's just that these are gradually being used by the automotive industry.
"Metaverse" has been applied, and the trend of science and technology is irreversible
Although the concept of "metaverse" is not very clear, many car companies have begun to test the water of "metaverse" and gradually began to build a virtual world that can be integrated into users.
For example, in August 2021, Zhiji's "original stone Valley" was officially launched on the "Im Zhiji" app. According to the official introduction, users can explore the original stones, exchange experience, upgrade equipment and evolve vehicles here. The core of "raw stone Valley" lies in the 300 million raw stones linked to the 4.9% shares of Zhiji automobile. Users can obtain 70% of them through "Li program mining", and the "raw stones" can be used to exchange various hardware or OTA services.
In September, BMW Group launched the metaverse virtual world joytopia, which only needs to log in to joytopia without user name and password COM, users can enter the world of joytopia. They can not only enjoy the concerts of famous British rock bands, but also dance and surf the crowd.
There is nothing more advanced than this, but it is still in the experimental stage. For example, Ford has published a patent with a very sci-fi Name: chassis input intention prediction through brain computer interface and driver monitoring sensor fusion. The Patent Description specifically points out that the patent is "a method of using brain computer interface (BMI) equipment to control vehicles". Prior to this, musk, the boss of Tesla, Ford's "Nemesis", has always been interested in brain computer interface and invested in a company specializing in the research and development of brain computer interface. Imagine if this is something like the scene described in real name?
It is worth mentioning that these ideas about "metaverse" may have greater application opportunities. Gartner, a third-party research organization, released the latest forecast report that by 2026, 25% of people will work, shop, study, socialize or entertain in metaverse for at least one hour a day. For enterprises, this means market and profit.
Perhaps, for car companies, "metaverse" has never been important. What is important is that it represents the trend of scientific and technological transformation of the automobile industry. In an era when almost any car manufacturing enterprise began to take "technology" as the focus of enterprise development and "technology" as the selling point of vehicles, "metaverse" just gave them a name, Behind this is the true transformation of science and technology, which is an extension of the automobile boundary.