Digital economy, digital society and digital government correspond to the transformation of people's mode of production, lifestyle and Governance – they together constitute the development dimension of China's digital transformation.
China's 14th five year plan proposes to "accelerate digital development and build a digital China", which makes clear arrangements for building a digital economy, a digital society and a digital government and creating a good digital ecology. The government work report also takes "promoting the development of digital economy" as the key work of this year, and emphasizes "promoting the digital transformation of industries and developing smart cities and digital villages".
In 2020, the added value of China's digital economy core industries accounted for 7.8% of GDP, and it is expected to reach 10% by 2025; In Shanghai, this figure has exceeded 12% in 2021. The ultimate goal of digital technology reform is to enable economic development and enrich people's lives. To achieve this goal, we still need to make an issue in breadth, depth and temperature.
Improving stock: promoting industrial digitization
"From the 14th five year plan, Shanghai has an important transformation task, which is to realize digital transformation. Specifically, we need to take two ways: the first is to promote 'industrial digitization' and the second is to expand 'digital industrialization'." Zhang Zhaoan, deputy to the National People's Congress and researcher of the Shanghai Academy of Social Sciences, said.
Specifically, the former empowers the industry through digital technology and supports traditional industries to start the process of digitization and intelligence. The latter evolves new products, services and models brought by digital technology into a number of online new economic industries. The two paths are interdependent and go hand in hand, which will promote the leapfrog development of the digital economy.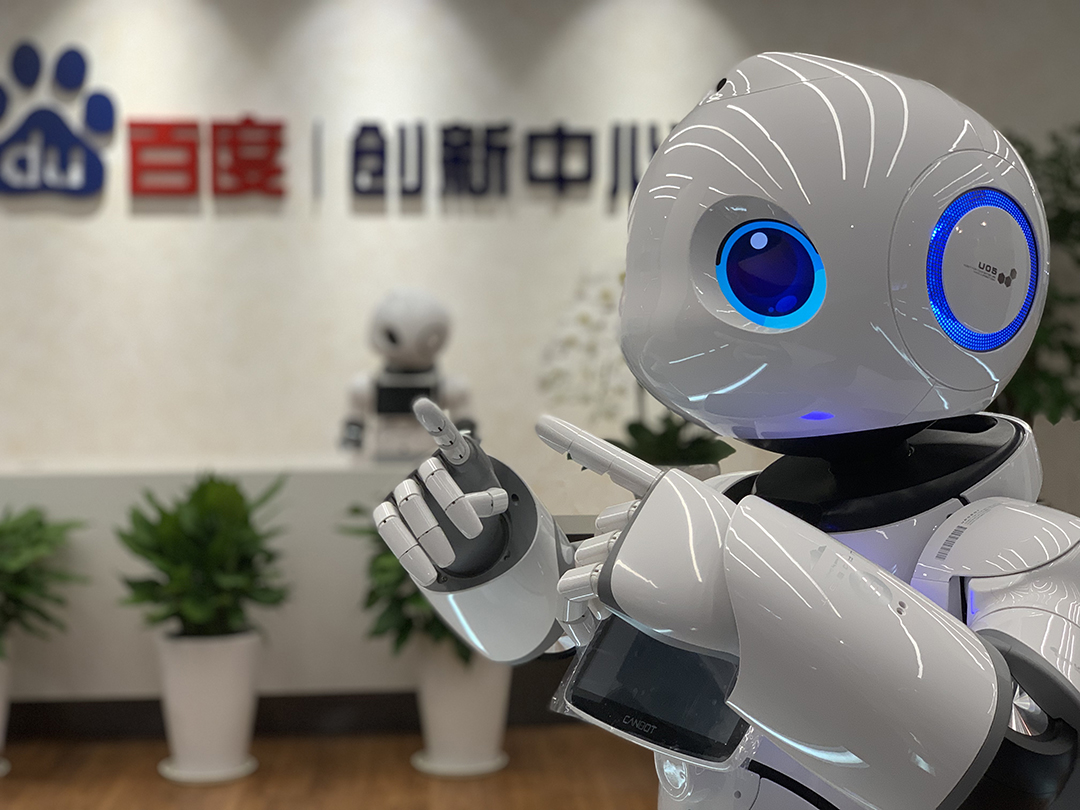 Digital innovation technology enables the upgrading of traditional industries. Huang Jianjian
The government work report proposed that to promote the digital transformation of industry, "we should accelerate the development of industrial Internet, cultivate and expand digital industries such as integrated circuits and artificial intelligence, and improve the innovation and supply capacity of key software and hardware technologies". In 2021, the R & D expenditure of Chinese enterprises increased by 155%, and the integration of digital technology and real economy is accelerating.
Chen Jingying, deputy to the National People's Congress, paid special attention to the driving role of digital trade in the upgrading of traditional small and medium-sized enterprises. "Digital technology promotes small and medium-sized enterprises to carry out cross-border trade, which is conducive to their market development and economic growth. At the same time, it ensures the employment and development of enterprises, which is a virtuous circle." "However, in the actual transformation, although many small and medium-sized enterprises are 'small', it is not easy to 'turn around'." Chen Jingying said that traditional enterprises do not understand the new business form of digitization and often hesitate to avoid risks. In addition, the lack of smooth data will also lead to "information islands" between the government and enterprises, enterprises and enterprises. In particular, small and medium-sized enterprises lack the ability to obtain data and have weak negotiation ability in digital transactions.
The deputies and members suggested that we should strengthen the construction of digital information infrastructure, promote data sharing and data services, and create a digital "gravitational field" covering the whole industry and the whole industrial chain.
"Computing power is an important part of information infrastructure, but the structure and layout of China's related industries are still in the primary stage." Chen Li, deputy to the National People's Congress and chairman and party secretary of China Mobile Communications Group Shanghai Co., Ltd., believes that in the process of developing the digital economy, we should first pay attention to strengthening the basic network and information security, and speed up the construction of a new computing network pattern.
In terms of data circulation, Chen Jingying suggested the implementation of hierarchical and classified information management of cross-border commercial data flow, supplemented by negative lists. "As long as the data does not involve the national economic lifeline and personal privacy, it should flow freely and fairly." At the same time, government departments should guide and train traditional enterprises and provide necessary investment information and application services.
"To promote industrial digitization, in addition to the full coverage of infrastructure, the coverage of the industry should also be wide." Jiang Ying, member of the National Committee of the Chinese people's Political Consultative Conference and deputy CEO of Deloitte China, suggested that priority should be given to promoting the digitization of leading industries such as intelligent manufacturing, service industry and agriculture, and then digital transformation and process reengineering of all elements upstream and downstream of the industrial chain, so as to gradually promote the upgrading of other industries and attract more enterprises to join the digital economy ecosystem.
Creating increment: expanding digital industrialization
At present, the acceleration of digital technology represented by 5g, artificial intelligence, blockchain and big data has led to the emergence of new online economies such as live broadcasting, e-commerce, mobile video and social networks. New digital products and service modules have also emerged in all walks of life such as culture, education, tourism and medical treatment.
Up to now, the market share of online literature in Shanghai accounts for 90% of the country, preferably buying vegetables accounts for 80%, local life services account for 70%, and third-party payment accounts for 60%. In 2021, the added value of Shanghai's digital economy core industries accounted for more than 12% of GDP, and the Internet business revenue was about 400 billion yuan, with a growth rate of more than 30%. The digital economy has burst out new momentum, which not only drives the original stock economy into an incremental economy, but also digital industrialization itself has produced a part of the incremental economy, forming a development trend of "grasping both the stock economy and the incremental economy with both hands".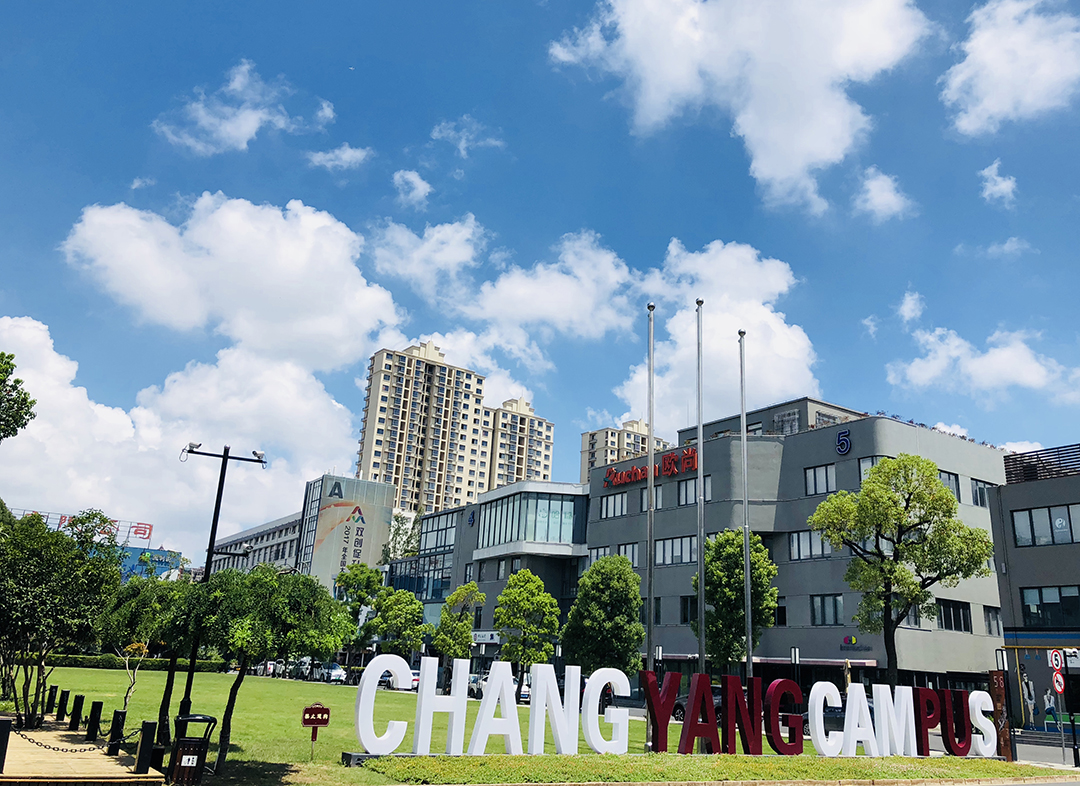 Shanghai Yangpu "Changyang show belt" is developing into the main bearing area of online new economy. Huang Jianjian
Members believe that it is more important to dig the data for the current production scenario, and it is necessary to fully dig the data.
"To expand digital industrialization, we should deeply tap the data element market." Chen Mingbo, deputy to the National People's Congress and Deputy Secretary General of the Shanghai municipal government, said, "the data factor market not only has the resource allocation function of the general factor market, but also has new characteristics such as cross time and space, massive high-frequency and multi-agent. It must be integrated with the overall planning of 'national market + local market'." He suggested that regional exchanges be selected nationwide as the core node to standardize the basic rules of data resource property rights, transaction circulation, cross-border transmission, information rights and interests and data security protection.
Zhang Ying, member of the National Committee of the Chinese people's Political Consultative Conference and deputy director of the Shanghai Municipal Economic and Information Technology Commission, believes that relying on Shanghai, Beijing and other places, we can build a national data exchange, form a unified basic system and operating rules for data circulation and trading, establish and improve the order of the data trading market, and accelerate the construction of a nationwide interconnected data trading basic platform network.
Grasp variables: diversification of application scenarios
The government work report pointed out that "to improve the governance of digital economy, we should better enable economic development and enrich people's lives". The development of technology should ultimately benefit the people, which is the connotation and value of digital governance in Shanghai.
When talking about digital applications, some representatives and members invariably mentioned one word – "Scene". Digital governance is deeply dependent on scenarios. In a proposal, member Jiang Ying pointed out that China's Government digital transformation has three development stages, namely, the "e-government stage" from offline to online, the "one network" stage of opening up online processes, and the "digital government" stage currently entering. "Based on the production and life scenes of citizens and enterprises, digital government should constantly tap the value and productivity of data, create scenes that benefit the people, and make the data fully 'run'."
"One network to run micro courts" has helped speed up and increase efficiency of government affairs in the Yangtze River Delta. data
The deputies and members believed that to promote the implementation of digital applications, we should be guided by citizens' needs and take the community as an effective service unit to form a smart "application field" covering multiple scenes such as education, medical treatment, life and safety.
Ge Junbo, director of the CPPCC National Committee and director of Zhongshan Hospital Affiliated to Fudan University, pointed out that COVID-19's prevention and control exposes the short board of our disease control system in data exchange and sharing with primary medical institutions. He suggested accelerating the digital transformation of China's disease control system, accessing data such as public security, industry and information technology and transportation, and accelerating the construction of early warning and emergency command and dispatching capacity for public health emergencies; We will fully integrate public health information into the national health information platform and residents' electronic health archives, promote the integrated application of clinical diagnosis and treatment and public health data, and build a national health information management platform.
In the field of social assistance, integration and sharing also make digital governance more effective. Recently, a deaf homeless person who has been away from home for 27 years found his family in Huoqiu, Anhui Province with the help of Shanghai public security and social organizations. Behind it is the biological information big data comparison system in many places that is playing a role. Cao Amin, member of the National Committee of the Chinese people's Political Consultative Conference and vice president of the Shanghai Academy of Sciences, suggested that through the in-depth application development of big data, integrate the functions of the existing multi-level "one network" and "one network unified management" public services and social governance platform, and strengthen the data sharing mechanism of public security, civil affairs and other departments to improve the efficiency of rescue and family search.
"In the process of smart city development, an important premise is to ensure the security of citizens' basic data." Tan Jianfeng, member of the National Committee of the Chinese people's Political Consultative Conference and honorary president of Shanghai Information Security Industry Association, proposed that for biometric data control and medical and health data management, the state should set up a special organization to uniformly control basic data, give priority to the collection and storage of unique and non renewable data such as personal biometrics and medical and health data, provide data application on demand and strictly audit, Prevent indiscriminate mining and abuse from the source and reduce public concerns.
The core of the city is people. "To build a smart city, we should basically serve the people's better life and well-being. Therefore, the application of digitization should be close to the people and close to the people." Representative Chen Li believes that in the process of digital transformation of urban governance, the government and enterprises should also continue to deepen the aging and barrier free transformation of digital services, reduce the "digital gap" in technology, equipment and ideas, and let the seemingly cold data and technology provide people with a warmer life.