As the temperature rises, the VR circle begins to warm up.
(Arachne)
(vrpinea, March 9) in the past February, several major technology giants announced the latest quarterly financial reports. Affected by Apple's privacy policy, meta's share price plummeted and its market value evaporated, creating the largest one-day decline in U.S. stocks. Google's advertising business grew strongly, especially in search advertising. This is a hidden danger for meta, and more advertisers will turn to Google search engine. Meta is also aware of this crisis and is actively seeking alternative strategies.
In February, Sony announced the shape of psvr2, but it has not officially announced the price and release time. I don't know how many points do you give to the appearance design of psvr2? Are you going to start? In addition, what are the major events worth reviewing this month? Don't say much. Let's take a look with Xiao P!
Industry dynamics
To prevent harassment
Meta launches "personal boundary" function
According to the verge, meta is adding a "personal boundary" function to its horizon VR experience to prevent harassment in VR. This new feature is enabled by default in the horizon worlds creative platform and horizon ventures live event service.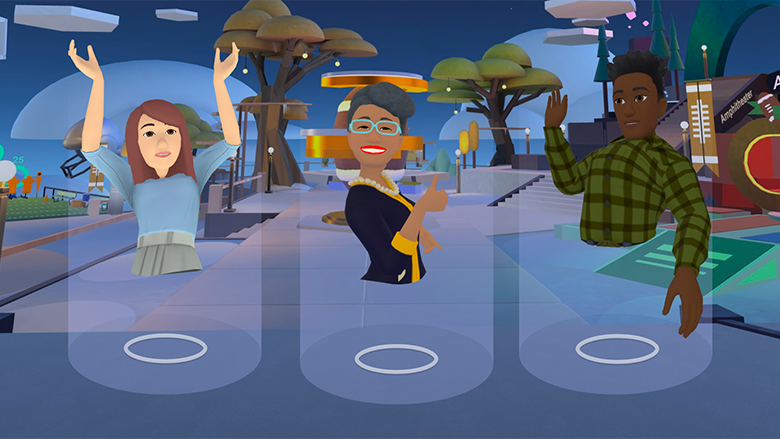 The "personal" boundary system is based on existing functions. If the user is too close to another "Avatar", his hand will disappear. According to meta, the company provides each user with a virtual personal space with a radius of two feet, creating a virtual space equivalent to four feet between avatars. If someone tries to enter the user's personal border, the system will stop its progress.
Bloomberg: Apple AR / VR head display
It will be equipped with video call function "FaceTime"
It is reported that Apple's AR / VR head display will be equipped with "FaceTime" function. It has previously been reported that the head display will run the "reality OS" operating system.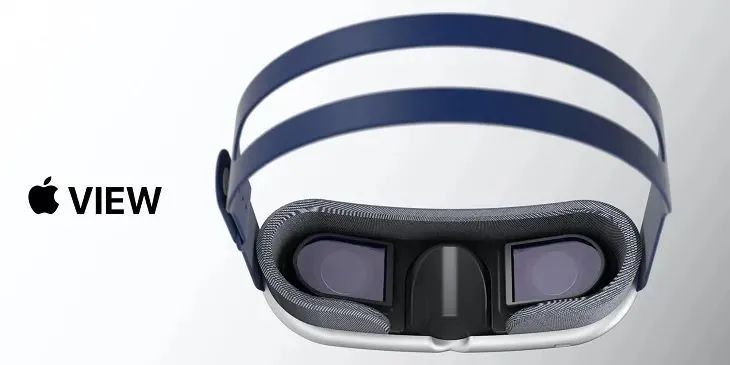 According to macrumors, gurman, a well-known Bloomberg informant who often has accurate insight into Apple's plans, revealed that he is looking forward to the performance of the video chat application "FaceTime" in the realityos system, and believes that "FaceTime" may be related to Apple's existing experience of "memojis" and "shareplay".
MIHA tour announces new brand hoyoverse
Officially enter metaverse
On February 14, MIHA tour, the developer of "original God", announced the establishment of a new brand hoyoverse. According to the announcement issued by the brand, the brand aims to create and provide immersive virtual world experience for players around the world through various entertainment services.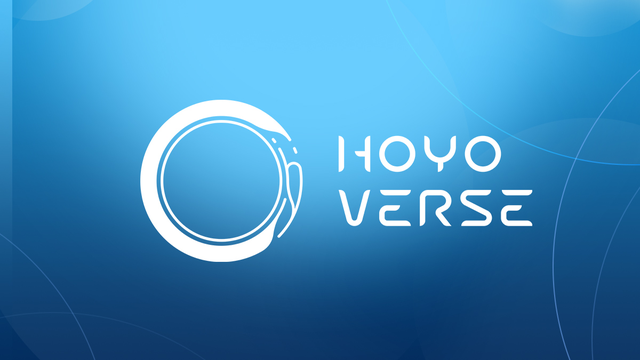 According to Cai Haoyu, co-founder and CEO of MIHA tour, hoyoverse was established to create a grand virtual world driven by content, integrate games, animation and other entertainment types, and provide players with a high degree of freedom and immersion experience. It is reported that Ho yoverse will operate in offices in Montreal, Los Angeles, Singapore, Tokyo and Seoul.
Meta show AI system builder BOT
Generate virtual world through voice command
On February 24, meta introduced an AI tool prototype called builder bot. It is understood that builder BOT is an artificial intelligence system that can generate or import content into the virtual world by using voice commands.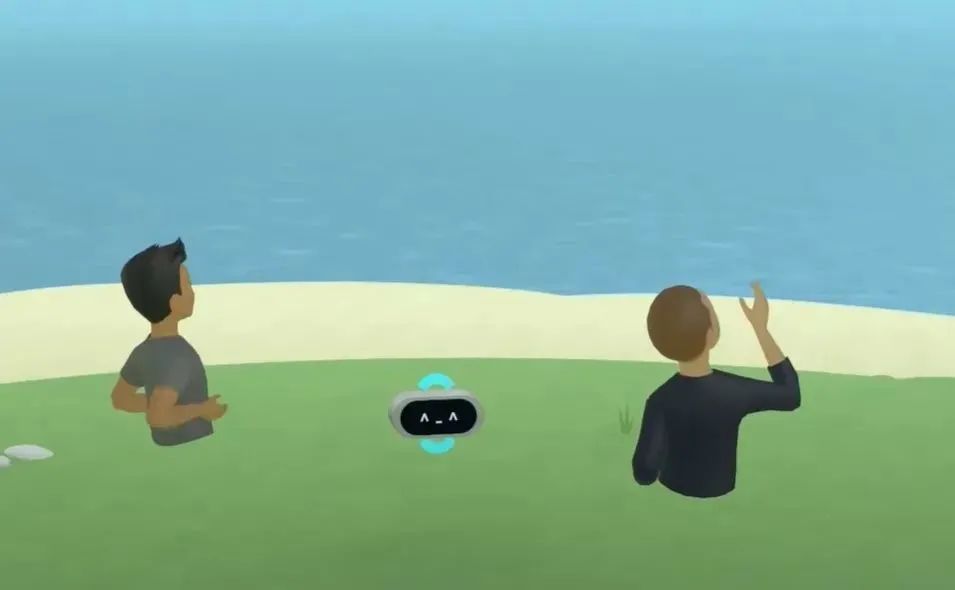 In a pre recorded 1.5 minute video, Zuckerberg sent a series of voice commands to the builder BOT to urge the AI robot to create a cartoon 3D landscape around him. For example, "let's go to a park" can turn the scene into a park, while "let's go to the beach" will turn into a beach. Zuckerberg also added clouds, islands, coconut trees, wooden tables, beer and radios to the scene by issuing commands such as "add some cloud".
hardware technology
Apple AR / VR head display
Or monthly subscription service will be launched
According to macrumors, a report from trendforce said that Apple's AR / VR head display, which has been rumored for a long time, may launch a monthly subscription service.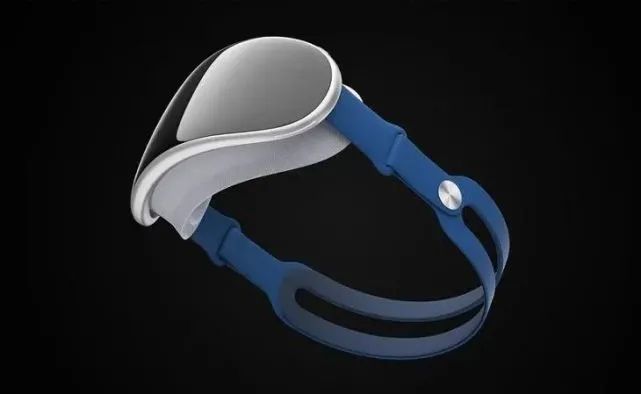 It is reported that trendforce said that Apple's first AR headset device is expected to sell for $1000, $2000 or $3000, and requires an additional monthly subscription fee. The report also pointed out that considering the hardware performance and gross profit margin, apple is likely to adopt the same pricing strategy as hololens.
Apple AR / VR head display
It will be mass produced in the third quarter of this year
Recently, Taiwan media DIGITIMES revealed that Apple's AR / VR head display has completed the evt2 verification test. Now DIGITIMES quoted information from sources to say that Apple's AR / VR head display will be mass produced from August to September and will be launched this year.
In addition, according to DIGITIMES, Apple plans to launch the second-generation version of Apple's AR / VR head display next year, which is lighter, equipped with improved batteries and more affordable.
Sony announces the appearance of PS VR2
On February 22, Sony showed the final design of its next-generation VR device PS VR2 in a blog.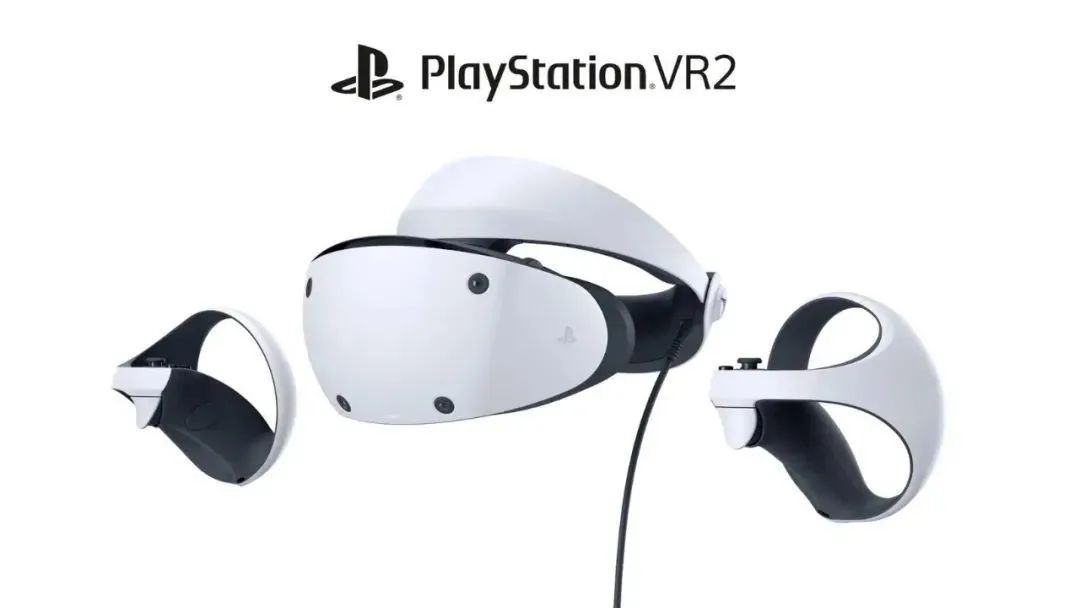 The shape of the PS VR2 display is similar to that of the PS VR2 sense controller, presenting a "sphere" appearance. According to the official introduction, this head display supports tactile feedback, eye tracking, 4K HDR, 90 / 120Hz frame rate, concave rendering and 110 degree field angle, and is connected to the ps5 through usb-c cable.
Meta recruitment notice reveals its or launch
Next generation AR / VR head display with cellular connection function
Recently, some job recruitment released by meta shows that the company is exploring the next generation VR and AR head display with cellular connection function.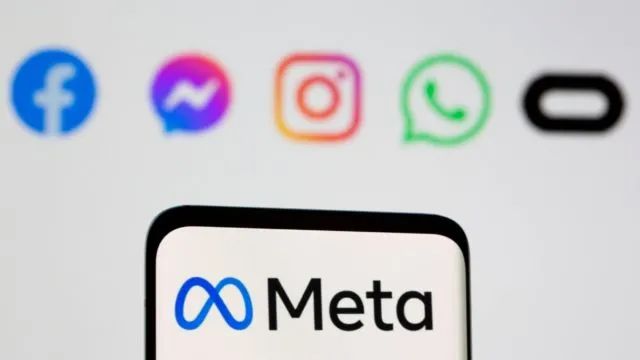 Zuckerberg, CEO of meta, believes that VR and Ar are the future of personal computing and remote communication, but until now, Quest 2 is only suitable for indoor use. It can be connected to the user's local Wi Fi network, but without wireless network connection, the device itself can't access the network too much. If the device matches the cellular connection function, it can leave the wireless and operate independently.
Hololens 2 enterprise solutions
Achieve 177% return on investment
According to the report of Tei, Microsoft hololens 2 achieved 177% return on investment (ROI) and $7.6 million net present value (NPV) in three years, with a return period of 13 months.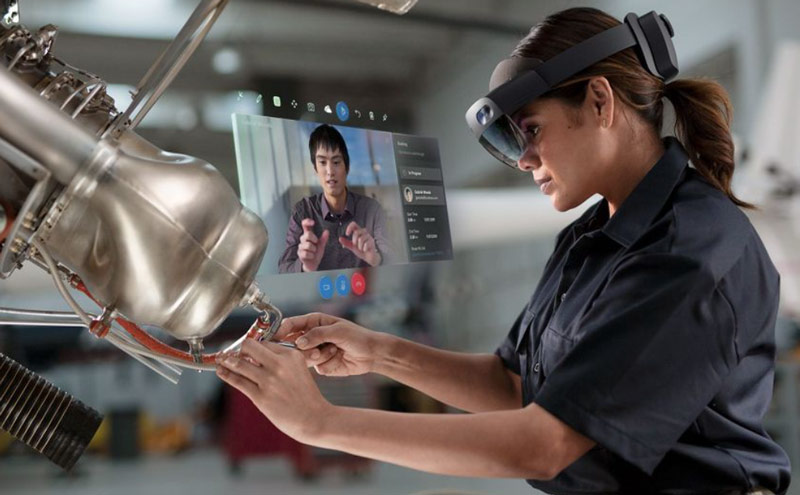 In the process of Microsoft applying hybrid reality technology to enterprises and providing services for enterprises, the enterprises it serves are mainly in four industries: manufacturing, education, health care and construction engineering.
Financing M & A
Metaverse activity platform provider airmeet
Complete round B financing of USD 35 million
According to VentureBeat, airmeet, an American metaverse activity platform, completed a round B financing of US $35 million led by prosus ventures and other companies. After the financing, the company's total financing amount exceeded US $50 million.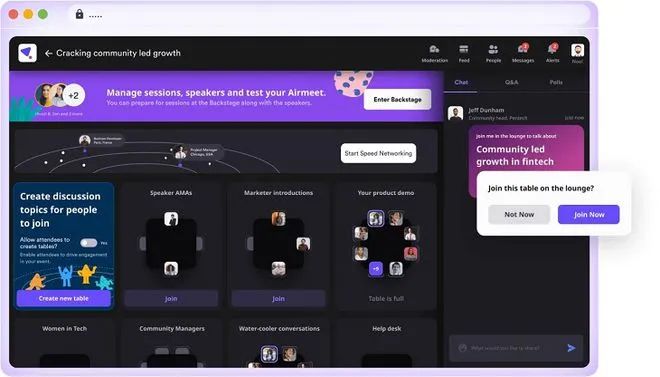 Airmeet is committed to building a large-scale metaverse activity platform and keenly seizes the market opportunity that remote collaboration platforms such as Google meet can not meet the needs of enterprises to hold large-scale activities. Airmeet not only enables enterprises to establish contact with existing and potential customers at the same time, but also provides background functions such as booth setting, sponsor advertising, activity analysis and so on.
Samsung Harman international acquires German AR / MR
Car navigation developer apostera
Harman international, an on-board system developer of Samsung, recently announced that it has acquired apostera, a German AR / MR navigation development team. It is reported that the acquisition of apostera will be used to enhance the ability of Harman international in vehicle products. The two sides have not yet announced the specific terms of the transaction.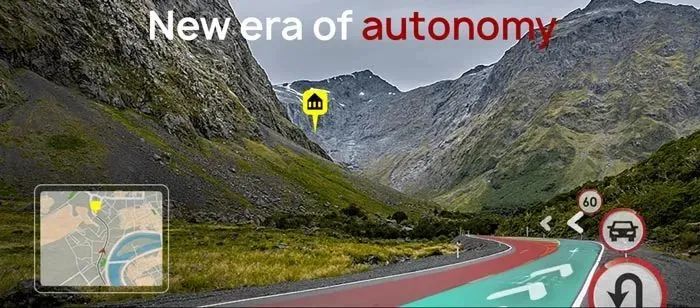 As one of the world's leading manufacturers of household and automotive audio products, Harman is no longer satisfied with the development of audio products. The company is currently actively expanding intelligent vehicle networking solutions as a key area of business growth, including navigation, Infotainment, telematics, automatic driving and driving assistance. Apostera's goal is to transform the car windshield into an AR screen and realize effective navigation by displaying important information directly in the driver's field of view.
Tripledot studios, a manufacturer of leisure mobile games
Obtained US $116 million in round B financing
It is reported that tripledot studios, a British mobile game manufacturer, has completed a US $116 million financing led by 20vc and participated by access industries, Lightspeed venture partners and Eldridge, which will be used to expand the scale of its M & a business. After the financing is completed, tripledot Studios is valued at $1.4 billion.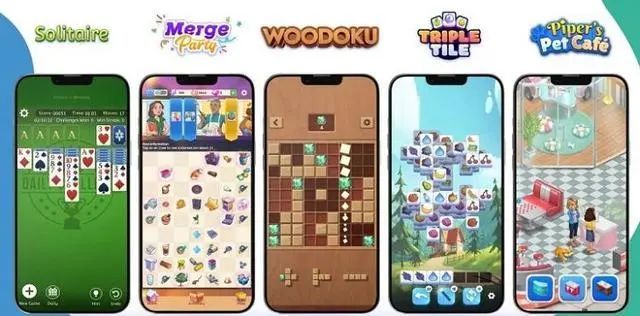 Tripledot was founded in 2017 and is headquartered in London. The company is famous for its leisure mobile games. Most of the playing methods of these games are based on classic games such as Solitaire, Sudoku, crossword and blackjack. Its representative works include Solitaire, Sudoku, word hop and so on. At present, tripledot has a total of 13 products and has specially established a platform to prepare for the acquisition of metaverse games in the future.
Avatar developer soul machines
Obtained $70 million in B1 round of financing
On February 21, AI digital man company Soul machines received a B1 round of financing of US $70 million. This round of financing was led by Softbank vision fund, followed by Temasek, solasta, salesforce, Liberty City ventures, horizons ventures and Cleveland Avenue. It is reported that this round of financing will be used to promote the progress of digital human technology and market growth, as well as provide interactive ways for virtual platforms.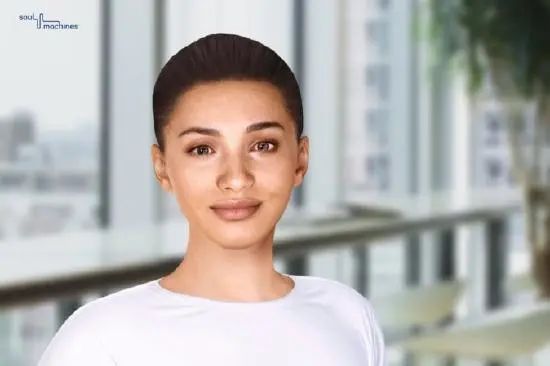 It is understood that soul machines was founded in 2016. The company focuses on developing high fidelity 3D virtual avatars with natural skin texture, hair, expression and other details. These virtual avatars are based on AI algorithms, which can simulate human emotions, provide services to users as realistic virtual human assistants, act as NPCs in games, play short plays and so on.
Audio synchronization matching game character facial expression
Speech graphics completed $7 million financing
According to US media VentureBeat, speech graphics, a Scottish image and voice processing technology solution provider, has completed a US $7 million financing led by sands capital.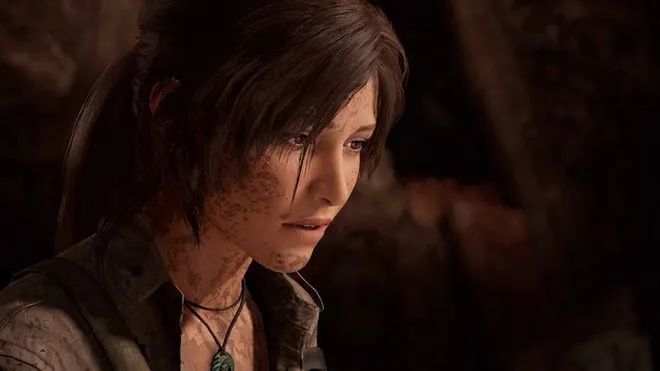 It is understood that this fund will be used to develop a technology to determine the audio output of game characters based on artificial intelligence algorithm, so as to synchronously match their facial expressions. This technology can enable animated characters in games and other applications to accurately express the content in real time. Gregor Hofer, CEO of speech graphics, said that based on this technology, game developers will be able to save a lot of time, money and cost in game production.
South Korean start-up neosapience
Obtained $21.5 million in round B financing
It is reported that South Korean start-up neosapience recently announced that it has obtained a round B financing of US $21.5 million. This round of financing is led by BRV capital management company and followed by stic ventures, quantum ventures and other institutions. After this round of financing, the company's total financing reached nearly 26.7 million US dollars.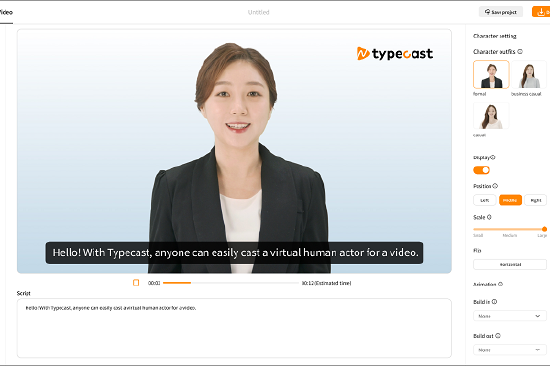 It is understood that neosapience is a voice and video synthesis service provider established in 2017, which mainly provides AI voice services for content creators and enterprise customers. At present, it has 170 "virtual dubbing actors" (only Korean and English), and added video (portrait) function in January. In addition, neosapience's customers also include some e-book platforms that use the AI voice technology of the company's voice and video synthesis platform typecast to produce audio books.
Game application
NexTech ar solutions
Metaverse application aritize maps
According to auganix, NexTech ar solutions, a Canadian ar solution provider, launched the beta version of the metaverse application aritize maps, which is an end-to-end "metaverse mapping" solution for consumers and brands.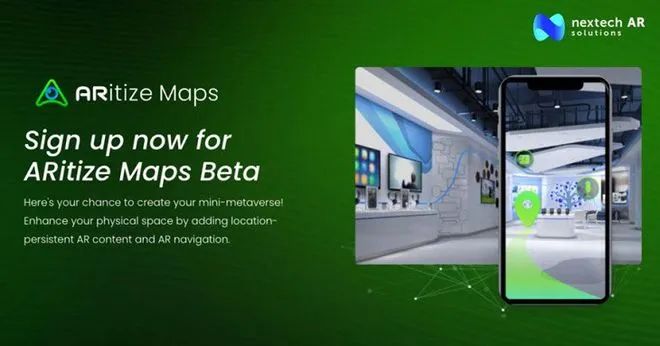 Users can download the aritize maps beta application on IOS and Android platforms. The application supports users to map the location of space based on interactive 3D objects, navigation, audio, text, images and other contents within a few minutes. NexTech said that it will provide a large number of materials for creating and preloading 3D objects so that creators can upload obj files and generate 3D objects.
Automotive software solution basemark
Launch ar application for BMW
Basemark recently announced that the company has launched an AR application called "ar over video" for BMW Group, which is now used in some new models of BMW.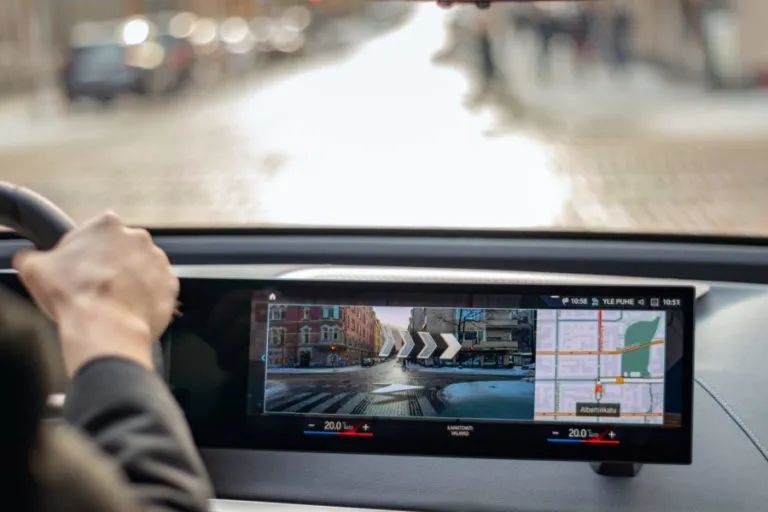 Basemark is a company that specializes in providing Automotive Software Solutions for enterprises. According to basemark, the result of its work is to provide cutting-edge AR applications for new electric BMW IX vehicles, which use vehicle sensor data and computer vision functions. The combination of these functions enables ar enhanced information to be displayed on the vehicle's central information display when navigation is enabled.
Super qq show function officially launched
Support 3D AI pinch face
On February 10, Tencent QQ team announced that the beta version of the "super qq show" function had been launched. It is reported that this is a product that has comprehensively upgraded QQ show, transforming the virtual image of QQ show from 2D static to 3D dynamic.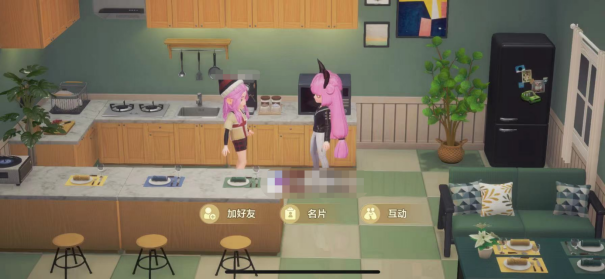 In addition, super qq show can be used in combination with QQ. Users can realize chat functions such as poke and poke according to the virtual image DIY expression. After this upgrade, the super qq show has added a small nest system that can be customized by users, as well as outdoor scenes where users can walk or chat.
My world unofficial quest Mod
Questcraft open beta
VR developer cadindie released quest unofficial VR mod "questcraft" for the multiplayer sandbox game "my world". It is reported that "questcraft" is currently in the public beta stage, which can be regarded as the Java version of "my world" transplanted by a third party to the quest all-in-one machine.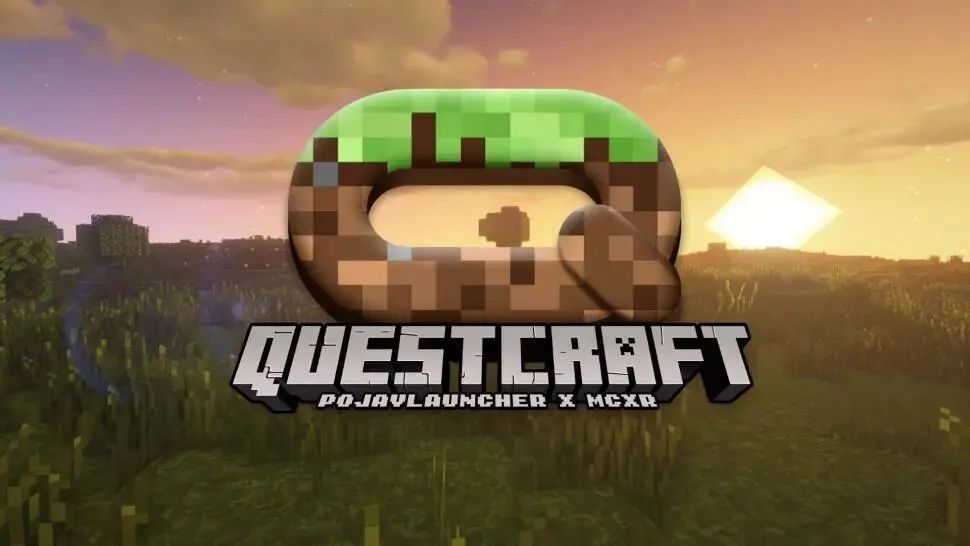 I understand that most of the world's mainstream platforms will support the migration of rift in 2016, but I know that it is more difficult to migrate it to the world's mainstream platforms. Therefore, quest players have so far been unable to play my world in the virtual world. Questcraft supports most of the content in the Java version of my world, the original version of my world.
HTC vive launch
Metaverse social platform viverse
On February 24, HTC vive posted a video of its metaverse platform "viverse" on its microblog. In the video, players can freely change the surrounding environment, such as meeting idols at the holographic virtual concert, exploring and experiencing a new dimension of immersion – "step into cat art into meow dimension" cat art museum.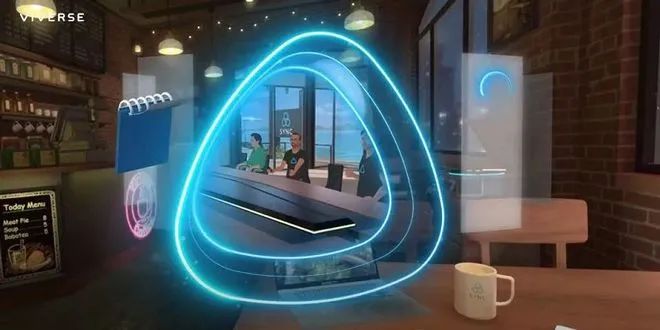 It is reported that viverse uses technologies such as VR, AR, AI, 5g and blockchain. Unlike vive sync, which focuses on serving enterprises, the platform will be oriented to mass consumers. Users can use any device to communicate with others safely and seamlessly in the real, digital and virtual world.
HTC vive cooperates with holoride
Develop on-board XR content
Recently, holoride announced its cooperation with HTC vive and will launch vehicle related XR content on vive flow devices later this year.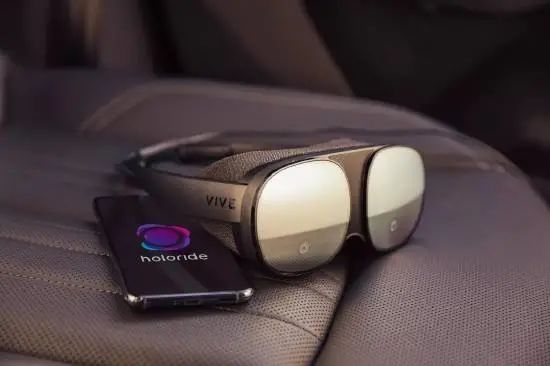 Holoride is a XR development company focusing on car entertainment. It has previously cooperated with Audi and other car companies. Holoride's technology can combine XR content with vehicle driving status, and create a more immersive experience for head display users by monitoring vehicle motion, position and navigation data. Vive flow is a head display device launched by HTC last year, which needs to be connected with smart phone devices.
A beta version of VR urban construction game cities: VR
Quest 2 will be launched in early March
Recently, the developer fast travel games announced that its VR game "Cities: VR" will be put on trial in early March. This is a game test for the derivatives of urban business simulation game "City: skyline". This trial is limited to Quest 2 users, and players need to sign a confidentiality agreement. Once they enter, players will be able to play for about five days from March 7.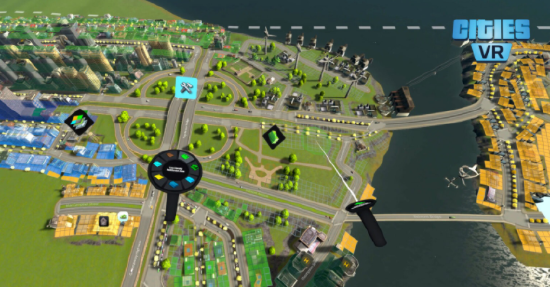 It is understood that the beta version of cities: VR is the unfinished version of the game, and fast travel hopes to fine tune it before release. At present, this game is the exclusive game of Quest 2, but fast travel has said that it will be launched on other platforms sometime in the future.
Relevant information about financing and M & A in February will be pushed by Mr. P in the follow-up. Interested partners can pay attention. In the early morning of this morning, apple held a spring new product launch and released six new products. Although it did not wait for VR / AR products, the M1 ultra chip among them was beyond the reach of major chip manufacturers. I wonder if you have any apple products you plan to start? Or do you want to change to a green suitable for spring?