With the concept of "metaverse" exploding all over the world, the capital circle and science and technology circle quickly set off a frenzy. For a time, major enterprises either announced to enter metaverse or strengthened the layout of metaverse… When it comes to metaverse, most people think of VR / AR equipment, but in fact, the virtual studio technology system derived from virtual reality and action capture technology has as broad prospects as VR / AR equipment, Nowadays, in addition to our common use to produce all kinds of TV programs, virtual studio is also widely used in entertainment, enterprises, government and other non radio and television professional fields.
Virtual broadcasting technology is constantly driving the innovation and upgrading of media presentation forms
Virtual studio / live broadcast
Reports on the two sessions can also be metaverse? The national two sessions is an annual event in China's political and economic life. Due to its importance and uniqueness, the coverage of the two sessions this year has also become the best platform for major media exhibition technologies and new ideas. Through the integration of live broadcasting and reporting of virtual studio technology, it has appeared frequently in the "two sessions" this year, realizing the interconnection inside and outside the sessions, and the whole process of "cloud" dialogue Full effect "cloud" communication, so that the studio is no longer limited by space. The interview places can be the news center, temporary studio and hotel, so as to make the services of the two sessions more accurate and efficient, and vividly present the new weather and new sounds inside and outside the venue in front of the audience.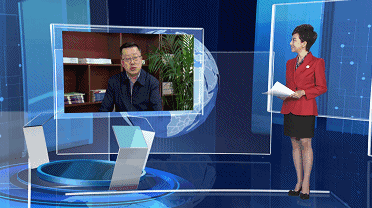 Virtual press conference
In recent years, affected by the epidemic, many companies' annual meetings, press conferences and other activities cannot be held offline normally. A new form of virtual press conference came into being. Some offline links can be realized online, which can also bring stronger visual impact. In fact, it seems that the main stage of the grand atmosphere is actually completely virtual. The actual location of the press conference, In a room of tens of square meters, there is no need for the cost of venues such as hotels and conference halls, any physical material costs, and personnel invitation and arrangement of on-site services. It can not only save the venue and many human and financial resources, but also complete the distribution meeting more efficiently.
The 22-year virtual online conference will be more mainstream. With the Internet traffic platform, it can achieve the communication effect that can not be achieved by the traditional conference. With more and more advanced virtual background design and three-dimensional virtual studio, it can easily complete a grand enterprise product online conference.

Virtual concert
The global epidemic has changed the performance mode of various places in many ways. The appearance of online performance has become a very popular form of performance broadcasting. When online performance is combined with XR (extended reality) technology, the unprecedented visual effect makes up for the regret that the audience can't come to the scene in person. Last year, Famous American singer Justin Bieber held a 30 minute metaverse virtual concert on the virtual music platform wave.
Compared with the traditional performance scene, the virtual concert has the following characteristics: in terms of scene, the virtual dynamic scene conversion breaks through the limitations of time and space, making the scene of this performance more beautiful, spectacular and imaginative.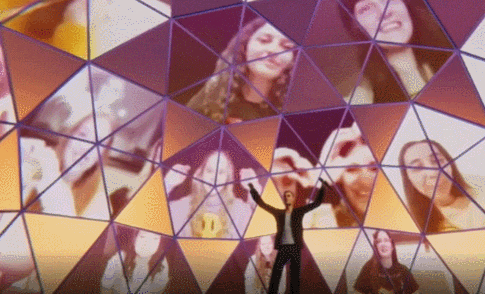 It can be seen from the above landing cases of virtual broadcasting technology in business scenes that at present, virtual broadcasting technology is constantly driving the innovation and upgrading of media display forms. In terms of polishing brand interactive marketing application scenes, production technology and providing "convenient, all-round and efficient" integrated broadcasting schemes, Shiyou technology has been on the iterative road of "virtual studio" technology.
Shiyou technology creates a new engine of media presentation form with virtual studio technology
The real-time virtual synthesis system provided by Shiyou technology provides customers with the next generation of virtual studio products with real-time visual effects. It provides reality engine based on Unreal Engine rendering platform. At the same time, it has advanced real-time broadcast synthesis system and its proprietary color key technology product reality keyer, which can realize the real-time vision of video I / O, matting synthesis and rendering functions, Support the access of mobile capture function to promote the integration of virtual image and virtual world / real world.

At the same time, it also has advanced XR function, including the workflow of LED display screen, camera tracking system and powerful graphics engine, which can seamlessly combine the real and virtual elements in the LED environment.
The virtual production method of placing performers in the virtual world in real time without green screen and post production process, and can be combined with traditional LED, lighting, sound and other systems to provide participants with immersive experience.
Features of real-time matting synthesis technology of Shiyou Technology
1. Based on UE4 system development, it shows a good sense of space
2. Advanced matting effect: hair matting, transparent water bottle, touch shadow, white wool collar fine matting
3. Real time rendering synthesis: AR / VR / XR function, real-time rendering synthesis
4. One machine keying / broadcasting: for radio and television applications, one machine processes real-time matting synthesis rendering to reduce image quality loss
5. Support access to mobile capture function
In the future, as the concept of metaverse gradually enters the public's vision, richer virtual content scenes will be more closely integrated with the real world, and the virtual world will also penetrate into all aspects of our daily entertainment life.
As a leading virtual technology supplier in the industry, Shiyou technology will also continue to provide more high-quality and efficient virtual technology support for various industries, and create all kinds of well-known virtual people and virtual content in the industry; It is believed that the media display mode of grafting new live broadcast with virtual synthesis technology and integrating brand image and brand language will be ready for development and can be expected in the future.