[global network comprehensive report] recently, Dobe group (300947. SZ), a GEM listed company, announced that it had signed a memorandum of strategic cooperation with Wanxiang blockchain laboratory and Shanghai Teddy. The "Bund metaverse center" space was also unveiled at Dobe Bund No. 8 we. Dobe group said it would build an international space for metaverse industry exchange and development, and work with domestic and foreign metaverse industry technical forces to explore the new ecology and development of metaverse industry.
Meanwhile, in the future, on the basis of the metaverse central space on the Bund, Dobe, Wanxiang blockchain laboratory and Teddy will continue to make efforts to pool metaverse related industrial talents and technologies, set up a metaverse investment fund, and regularly hold metaverse concept exhibitions and theme scene experience activities.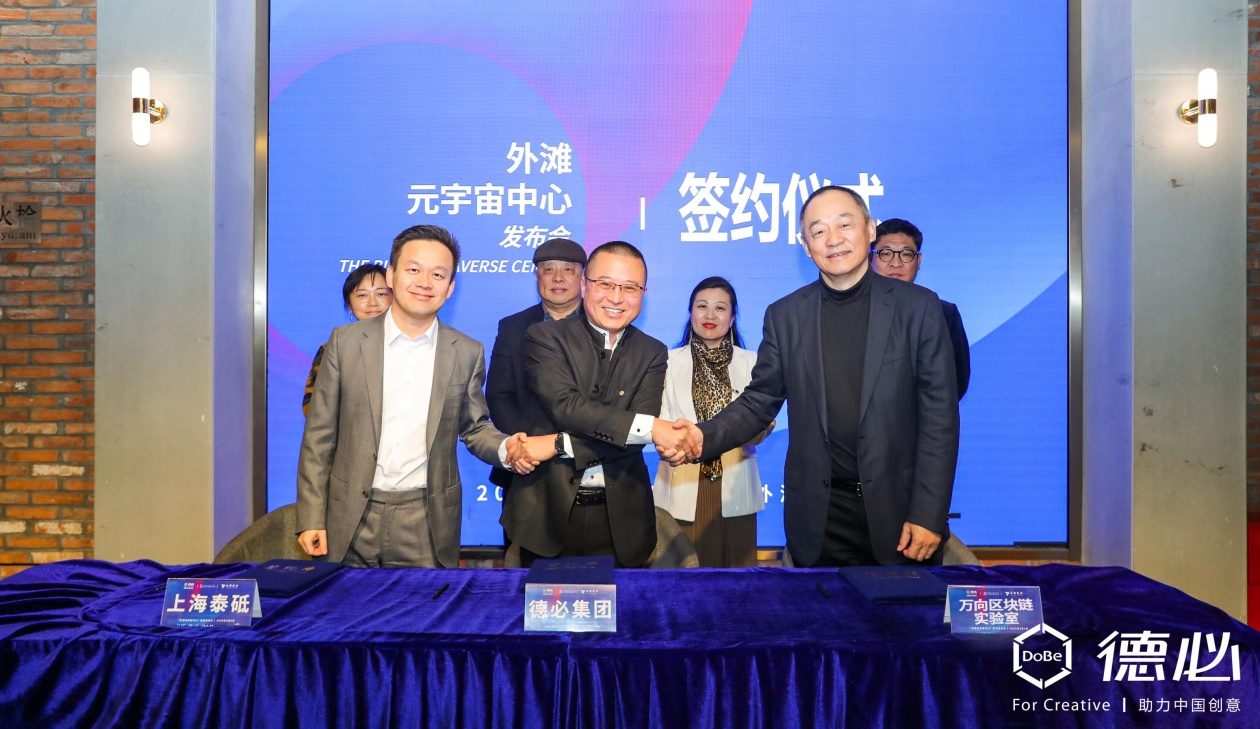 Previously, with the help of easyar's digital acquisition technology, Dobe group also placed cartoontown and other model elements in the space of baihang Dobe e-manor at No. 1200, Zhongshan North 1st Road, Shanghai in February this year, realizing the transformation and landing of version 1.0 of metaverse park space.
Metaverse, known as the "third generation Internet", has become a new highland of global innovation competition. As an integration of cutting-edge digital technology, metaverse is expected to be applied to various operation scenarios of the whole society, which will be conducive to digital industrialization and industrial digitization, accelerate the digital transformation of the whole economy and realize the high-quality development of digital economy.
In this regard, Xiao Feng, founder of Wanxiang blockchain laboratory, one of the partners, also said that neither VR nor AR can represent metaverse. Only new platforms, new rules and new "playing methods" can be regarded as metaverse in the real sense.
Leave a comment
Cancel reply