Metaverse, known as the "third generation Internet", has become a new highland of global innovation competition. On March 4, Dobe group, Wanxiang blockchain laboratory and Shanghai Teddy signed a memorandum of strategic cooperation, and the "Bund metaverse center" was unveiled at Dobe Bund No. 8 we.
In the future, it will be built into an international space for metaverse industry exchange and development. Metaverse industry at home and abroad also has technical strength, and will work together to explore the new ecology and new development of metaverse industry.
It is reported that as an integration of cutting-edge digital technology, metaverse is expected to be applied to various operation scenarios of the whole society, which will be conducive to digital industrialization and industrial digitization, accelerate the digital transformation of the whole economy, realize the high-quality development of digital economy, and open a new space for human digital world.
According to Jia Bo, chairman of Dobe group, Dobe's "Bund metaverse center" at we No. 8 on the Bund will hold theme salons every week to share industry trends, cutting-edge products and cutting-edge technologies. While building it into a "new highland" in the era of wisdom collision and agitation, it will help metaverse better connect with industrial forces Boost economic value.
At the same time, based on the central space of metaverse on the Bund, Dobe, Wanxiang and Teddy will continue to make efforts to pool metaverse related industrial talents and technologies, set up a metaverse investment fund, and regularly hold metaverse concept exhibitions and theme scene experience activities.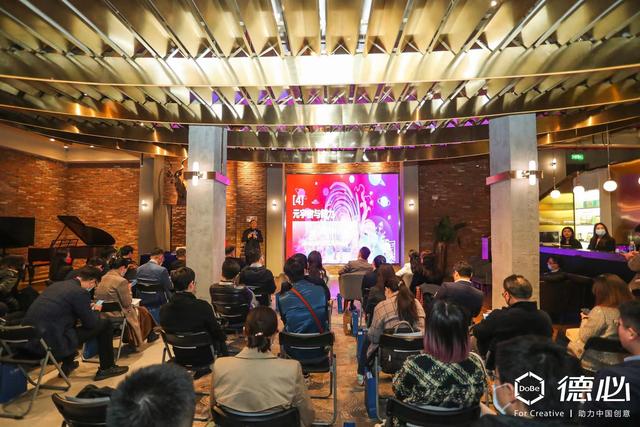 It is reported that the unveiling of the "Bund metaverse center" is another powerful step taken by Dobe group in the process of exploring the metaverse world. Taking Dobe e-manor of baihang as the starting point for Dobe to explore the metaverse world, Dobe will link more park enterprises to jointly explore the development of metaverse industrial technology, incubate high-efficiency future industries, expand more possibilities of metaverse technology and industry with rich imagination, and let more innovative industrial scenes of resource exchange and business symbiosis land in Dobe park space.
",&# 34; summary":&# 34;