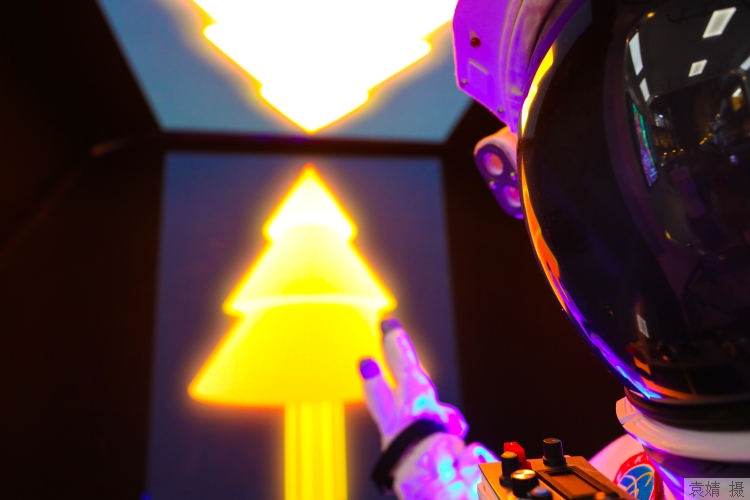 Yesterday, the "metaverse center on the Bund" was unveiled at Dobe's 8th we on the Bund. In the future, an international metaverse industry exchange and development space will be built here. The technical forces of metaverse industry at home and abroad will jointly explore the new ecology and new development of metaverse industry.
At present, metaverse is undoubtedly one of the hottest concepts. Some people have full expectations for it, while others still have some doubts about it. Xiao Feng, founder of Wanxiang blockchain laboratory, made three judgments:
First, metaverse will not be based on web2 0 does not exist. In his opinion, web1 0 is based on information. At this stage, people need to log in to the Internet with account and password. At this time, the information on the Internet is also very limited; WEB2. 0 is the current stage of the Internet. At this time, the basis of the Internet is data, which shows that people realize various functions through various apps, and traffic is an important indicator of the Internet at this stage; And Web3 0 is based on assets. Because blockchain can confirm the ownership of data, blockchain is the base of metaverse.
"Metaverse holds only when data becomes an asset." Xiao Feng said.
Second, metaverse is not just AR and VR. At present, many businesses have launched cool metaverse concepts. In these schemes, it seems that the virtual world entering with VR glasses is metaverse. In Xiao Feng's view, metaverse's underlying logic is a digital asset that can confirm rights. The world built by Ar and VR can become the carrier of digital people, but it can't be said that they are metaverse.
Third, metaverse does not follow the traffic mode. How metaverse develops, the blockchain should be observed most. According to Xiao Feng's observation, blockchain can be described as "every user is true love", and the business conversion rate is very high. That's why a blockchain enterprise with a monthly life of only one tenth of some apps has a valuation close to the latter. Therefore, he judged that metaverse would not follow the traffic mode.
"Metaverse will have new playing methods and new models. To layout metaverse, you might as well start with building the architecture of metaverse." Xiao Feng said.
Jia Bo, chairman of Dobe group, said that the "Bund metaverse center" space will regularly hold theme salons every week to share industry trends, cutting-edge products and cutting-edge technologies, so as to build it into a "new highland" of metaverse era with wisdom collision and agitation, so as to help metaverse better connect with industrial forces and release its economic value.
On the same day, Dobe group, Wanxiang blockchain laboratory and Shanghai Teddy signed a memorandum of strategic cooperation. The three parties will continue to make efforts to pool metaverse related industrial talents and technologies, set up a metaverse investment fund, and regularly hold metaverse concept exhibitions and theme scene experience activities in the metaverse center on the Bund. It is reported that the three parties will also jointly hold the first Shanghai metaverse Expo this year.
Author: Shen qiusha
Editor in charge: Ren Quan