On March 3, 2022, Liu zuohu was in a good mood. As the chief product officer of oppo, oppo air glass, which he released a week ago, was sold out as soon as it went on the shelves at 10 a.m. this morning.
With the halo of "metaverse entrance device", what kind of waves will this ar (assisted reality) glasses, which has been questioned as not AR (augmented reality) glasses, bring to the virtual reality industry?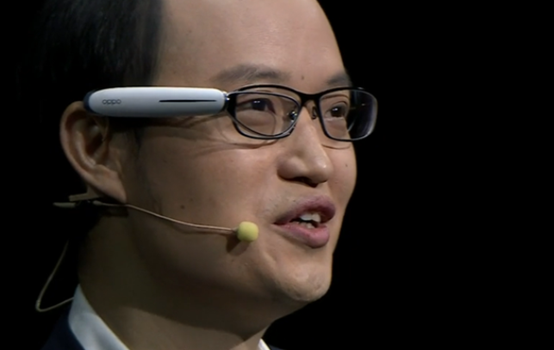 Oppo compromise
"Only information can be displayed, not 3D modeling. What kind of AR is this?"
"How can lightweight ar glasses choose diffractive optical waveguide as the optical solution?"
"640 × The resolution of 480 is too unreasonable, isn't it? "
During the interview with the reporter of China electronic news, oppo air glass was highly praised by many people in the industry, but there were also some criticisms. So, does oppo not understand these problems questioned by the industry? Is oppo just following the trend of metaverse to show its muscles in the field of virtual reality?
The answer to this question is No. the reporter learned that the reason for choosing the current product form and performance index is the compromise made by oppo to the current market, supply chain and itself after repeated consideration.
"In 2014, oppo began to invest in the research and development of XR. In fact, our first two generations of AR glasses can't be worn out, and we're not satisfied." Xu Yi, technical director of oppo XR, said frankly, "at this time point, in order to launch ar glasses that are acceptable in the consumer market, wearable by users and really easy to use, we have to make a trade-off between hardware and application."
A660202 (at 10:20, the official mall showed that oppo air glass had been sold out)
Oppo believes that from the current technical status, it still needs a long development cycle to realize the large-scale commercialization of AR. In this process, consumer AR can be realized in the form of auxiliary reality. Assisted reality, or AR, generally refers to a technology that allows users to view screen information in a direct field. The difference from AR is that the information on the screen is not superimposed on the physical environment. It is mostly two-dimensional and relatively static, and has less association and dynamic interaction with the pictures of the physical world. Therefore, there are more opportunities for the application and popularization of augmented reality at this stage: on the one hand, its related technologies have been relatively mature, such as optical waveguide technology; On the other hand, it is enough to provide concise, efficient and important information input in the interaction. At present, augmented reality has been applied in some industry vertical segmentation scenarios to improve enterprise production efficiency.
"Valuable exploration"
Oppo air glass adopts a monocular split scheme. The body weight is only 30g, the lens thickness is only 1.45MM, and the self-developed spark micro optical machine is only the size of a coffee bean. It has the functions of weather reminder, schedule reminder, speech inscription, real-time translation, step and ride navigation, and supports four interactive modes of touch, voice, gesture and head movement control, with a endurance of 10.5 hours, Use with smart phones and watches through dedicated apps.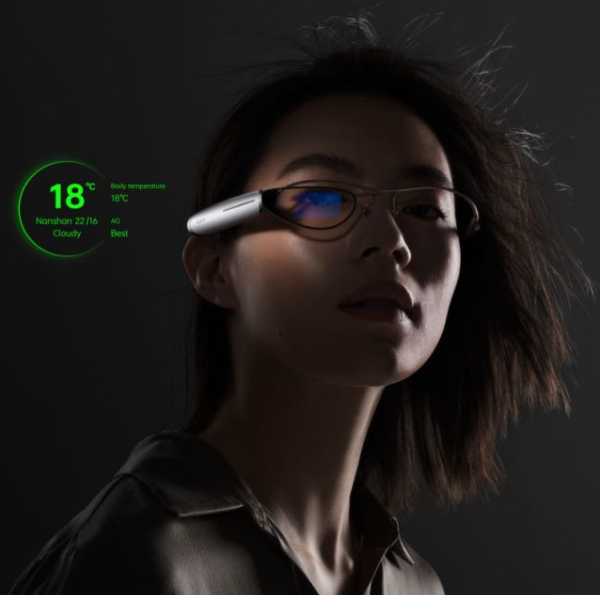 "Oppo's new product focuses on the display link. It is expected that its lightweight design, high-definition display and fashionable appearance make the device side experience better, but it can not realize the effective mapping of the real scene," assistance "is greater than" enhancement '. " Although AR is still a long way from AR, according to Yuan Yu, senior analyst of CCID Consulting, "As a broad sense of smart glasses, oppo's new products are of medium and high quality in terms of weight, lightness, interconnection, display quality and endurance among similar products. Information display, translation, navigation and other functions and 4999 yuan pricing positioning are medium and high-end business user groups. On the whole, it is a good innovation and breakthrough of China's smart glasses products."
Lu Xiwei, vice president of Beijing Liangliang Vision Technology Co., Ltd., also said in an interview with the reporter of China Electronics News that from the perspective of products, the product completion of oppo air glass has been very high, and he is looking forward to the iterative products in the future.
"Oppo's release of AR glasses is optimistic about the huge market prospect in this field and plans to vigorously promote it," Lu Xiwei said. "Integrating oppo's many years of successful experience in the C-end field has a high leading role in the industry."
Oppo's product strategy is to develop a full range of smart terminals with smart phones as the core. As a hot spot of smart terminals, oppo will vigorously develop, but the path is relatively stable and in line with its own positioning. Yuan Yu pointed out that oppo smart glasses should not be understood as a single ar product, but should be regarded as a means to enrich oppo's existing product matrix. Smart glasses can connect oppo mobile phones, bracelets, watches and other products to provide integrated personalized services. At the same time, it also shows an understanding of AR glasses, paving the way for the introduction of more mature ar products in the future. Therefore, oppo's release of this product is a valuable exploration of AR products based on its own reality.
Entrance to metaverse
"XR glasses are the most suitable metaverse for us at present, or the entrance device of the Internet in the future, which is also the reason why oppo chose to make a long-term layout in this field." Xu Yi said, "but the application ecology is the biggest problem of the whole XR industry. We need to work together to promote the development of the industry."
"People gather firewood and the flame is high. The more players enter this industry, the higher the specification of players, and the greater the driving force for this industry." Lu Xiwei said.
Since the development of virtual reality industry, the voice of VR is significantly greater than that of AR, which is due to the high cost performance of VR. In Yuan Yu's opinion, the current consumer VR products of about 3000 yuan can better realize the experience of games and movie viewing, and there are more enterprise applications such as manufacturing and education. In contrast, AR is still represented by Microsoft hololens series products, with a unit price of about 20000 yuan and less supported applications. The release of new oppo products not only enriches China's ar product line, but also innovates the R & D ideas of AR products. At present, the pain point of AR glasses products lies in the contradiction between performance requirements such as high computing power, high-end display and high-speed transmission and lightweight products. The idea of oppo's new focus on the display link is to take Ar as the innovation of existing intelligent terminal, so as to clarify the development path from display to computing, which is conducive to gradually iterating products when users are familiar with AR to a certain extent.
Yuan Yu further pointed out that at the moment of the explosion of metaverse, the hype of relevant concepts continues. The release of new products by oppo helps to clarify that hardware release, technological breakthrough and ecological construction are the main tone of the sound development of the industry and create a pragmatic atmosphere for industrial development.
Due to the hot concept and the low price sales strategy adopted by meta quest, the market scale has increased, which makes more manufacturers optimistic about the market prospect and try to launch AR / VR products. However, AR / VR equipment is not a necessity for one machine per person. The purchase price that consumers are willing to pay is not high. In addition, there are factors affecting user experience such as comfort and convenience, which makes it difficult for new manufacturers to create considerable sales. In this way, most manufacturers naturally try to launch products with limited resources and will not invest heavily as main products. Cai Zhuo Shao, consultant analyst of trendforce Jibang, said in an interview with the reporter of China Electronics News that on the whole, AR / VR is still an industry with high investment, difficult to recover costs in the short term and long-term development potential. At present, it is still building consumer acceptance and confidence. Therefore, if a manufacturer launches products on the premise of profit, It is not easy to achieve the effect of promoting industrial development.
Extended reading: