Onlife, the developer of metalverse game aglet, announced the completion of a new round of financing. This round of financing is led by Galaxy interactive and Alexa funds, with JDS crypto and goal ventures participating. Up to now, the total financing amount of the company has reached US $24 million.
Onlife said that the new funds will be used to recruit talents in the field of game design and development, and support and expand the company's first game "aglet", which is a location-based commercial experience in which sneaker lovers can travel around the world to collect virtual and real sneakers. In addition, people can buy virtual sneakers or let them earn points by walking to exchange virtual sneakers.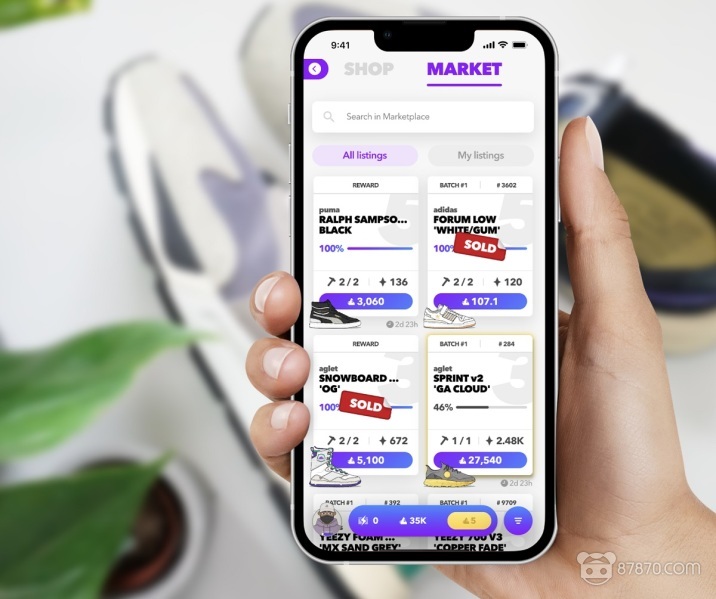 It is understood that onlife was co founded by Ryan Mullins and Owen batt, chief technology officer. It is headquartered in Los Angeles and currently has 25 employees. The company's ultimate mission is to create a more creative and interesting world by coordinating online and real life. This is a pioneering virtual world, which enhances users' daily life experience through the mode of entertainment on the world map. Aglet allows users to explore, collect, create, trade, and immerse themselves in it.
Ryan Mullins, chief executive of onlife, said in an interview that the target group of Aglet is "sneaker lovers", that is, enthusiasts who often find it difficult to buy fashionable sneakers in the "sneaker sale" activities. "My co founders and I imagined what the world would look like in 20 years. We built some future products through reverse engineering. Our vision is that the future of the Internet is a transformation from 2D to 3D. In the future, we will no longer distinguish between online and offline life. We will all live in a world integrating digital and physical space. We call this vision onlife. We live in onli fe。 This is the integration of digital and physical fields. That's why we started this company. " Ryan Mullins said.
It is worth mentioning that aglet received US $4.5 million in financing in December 2020.
[compiled from: ventureeat]
[87870 compiled articles, reprint must indicate the source and link, otherwise they will be investigated for legal responsibility!]