2021 as the popularity of metaverse continues to rise, after more enterprise layouts enter metaverse, we see the full flowering of metaverse related construction such as hardware, software, algorithm and creative platform. In the past 2021, according to the statistics of gyro Research Institute, there were 76 global VR content acquisition cases, showing an upward trend. Game companies have become an important target for giants to build metaverse territory, whether VR games or traditional games.
Some time ago, Microsoft spent $68.7 billion to acquire Activision Blizzard, the developer of world of Warcraft, which can be called the largest acquisition case in the history of the game field. In addition, many potential, excellent or well-known VR game teams have been "cut" by major manufacturers in the past few years. For example, meta acquired beat games, beat saber team in 2019 In 2021, it acquired BigBox VR behind VR chicken eating game population: one, and Google acquired owlchemy labs (work simulator)
As metaverse's "infrastructure company", games are a particularly important part of metaverse's ecological construction, and VR content team is still in the early stage of development. Due to the existence of consumption threshold and the need to overcome VR motion sickness, VR game team is facing more development challenges. Unlike mobile games and PC games, with hundreds of billions of output value, it can achieve higher revenue, And in terms of talent reserve, it is also much inferior. However, this does not affect the "harvest" of big manufacturers. Instead, it has become a good opportunity for big manufacturers at home and abroad to take advantage of the low valuation of the team to buy madly, so as to build their own metaverse ecology.
Up to now, there are still outstanding targets in the field of VR games that deserve attention. This series will be unveiled one after another.
1、Resolution Games
A6021 source: Network
Resolution games, a Swedish VR game independent studio with strong development strength, was founded in 2015. It has representative works such as DeMeo (2021) and blaston (2020), and has good performance on steam, quest and other platforms.
This year, the studio plans to launch a new multiplayer VR Tour "ultimechs", a sports competitive game with future style. Players will incarnate as mecha people to participate in multiplayer duels.
A660202 source: resolution games
After its establishment in 2015, starting from small and medium-sized games that support multiple platforms, under the leadership of the founder Tommy palm (Tommy palm has been building in the field of mobile games for 20 years, and the game creator behind candy legend), and with the participation of the creators behind doom and anti terrorist elite, resolution Games has attracted the favor of capital with its success.
Last July, resolution games completed round C financing, bringing the cumulative financing amount to US $38.5 million. In addition, resolution games acquired zero index studio in November 2021 to focus on expanding the VR game development team. Last year, the partner that meta began to advertise in VR was blaston. Therefore, it is speculated that meta is likely to acquire the studio, but there is no acquisition news yet.
2、Alta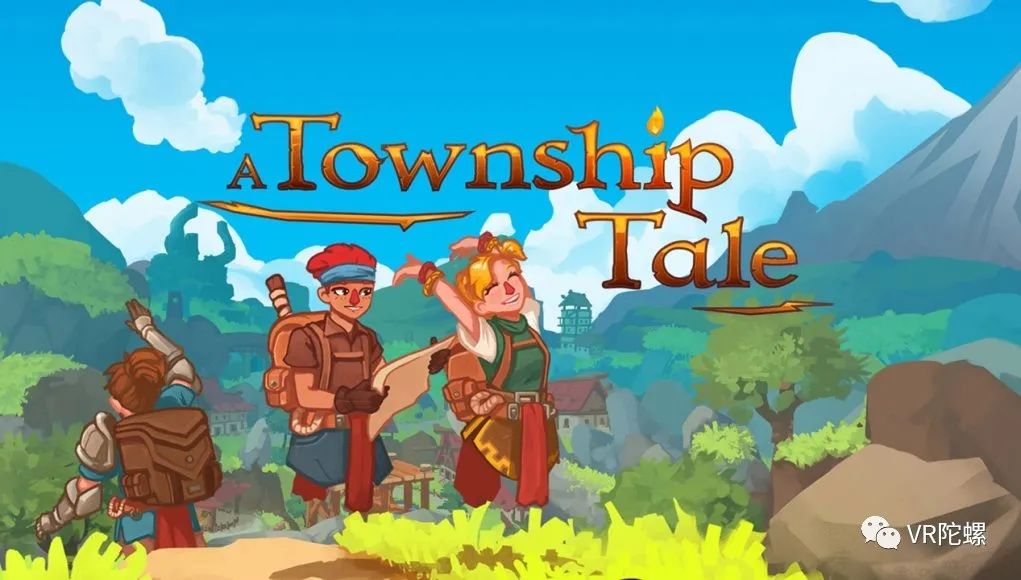 source: Alta
Headquartered in Australia, studio Alta is a small independent team that has been developing its multiplayer VR game "a town tale" on PC for many years. The game landed on the quest platform in July 2021. At its initial appearance, it achieved "creating historic participation indicators for the platform" and ranked first in the oculus ranking for seven weeks.
On January 27 this year, Alta game studio announced that it had obtained a seed round financing of US $12.4 million. The leading investors include investors a16z of early oculus. Alta said that the funds will be used to develop original content and IP, expand studios and accelerate game development. After financing, the game will be transplanted to more platforms. Next, it is expected to support more non VR platforms and open up mobile terminals and PC terminals. Once implemented, the user scale of the game will increase exponentially, and the additional attributes of the game will become more likely.
3、SUPERHOT Team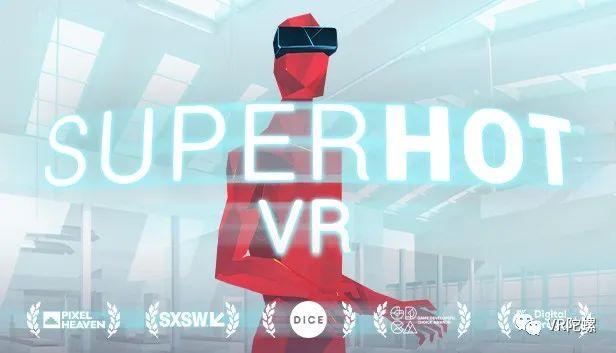 source: Network
The independent studio of superhot team, founded in 2013, is the development team of the game "superhot VR" with the same name. Its masterpiece "superhot VR" is a shooting game launched in 2019. It has been highly praised by many for its "time solidification" playing method of not moving the enemy.
The success of this game is the result that the development team superhot team inadvertently inserted willows into the shade. Originally, the team only developed the game for entertaining friends. Unexpectedly, it received many praise on the Internet. Therefore, the superhot team launched KickStarter in 2014 and successfully raised the target amount within 24 hours.
In February 2021, according to the data, the sales volume of the game on quest has exceeded 1 million, and the revenue is expected to exceed $25 million. According to quest data, 85% of players scored five stars for the game.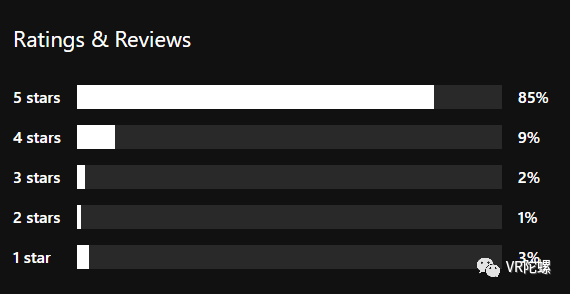 source: oculus
From 19 years to now, the game has always been on the top selling list of VR games and has been highly praised. In addition to grasping the VR game platform, when VR offline entertainment facilities became more and more popular, the team released the version of superhot VR: Arcade edition for VR arcade stores, which is enough to show that the development team has a high sensitivity to market changes, Even if there are no other popular works, they can still occupy a place in different forms of VR games.
At present, the team has not been acquired, and the financing information has not been announced. However, the team has said that they will adhere to the positioning of independent game developers and will not accept the intervention of investors. Whether this sweet pastry will eventually fall into the hands of big manufacturers has also become a matter of concern.
4、Schell Games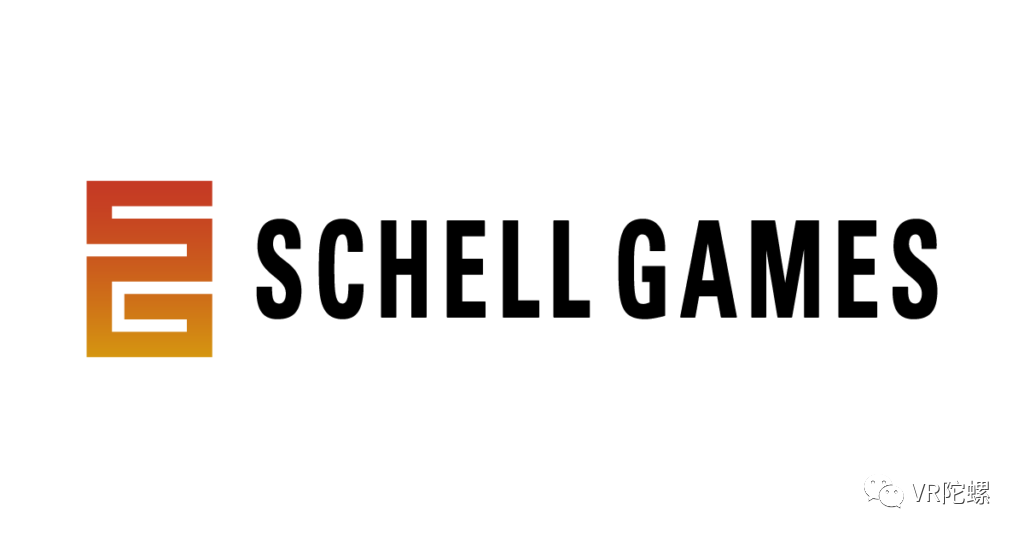 source: Network
Schell games, which owns the popular works of VR secret room escape game "I expect you die" and fighting game "until you fall", was founded in 2002. It is understood that its founder has been paying attention to the development of VR technology since the 1990s. Until 2012, Schell Games began to try to develop VR applications.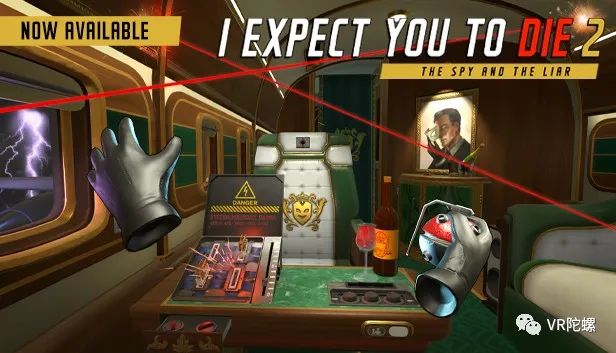 source: steam
Schell Games launched I expect you die in 2016 and announced a revenue of more than $2 million in 2020. The sequel I expect you die 2, launched in September 2021, has exceeded US $1 million in sales in one week. (currently, there are more than 60 apps with sales of more than $1 million in oculus quest store)
In addition to developing the original IP, Schell games also cooperated with the holoride platform to develop the car VR game "cloudbreaker", and launched the simulated cooking game "lost recipe" in January this year. With continuous game development ability and exploration in different fields (VR educational games were launched in the early stage), Schell games is also one of the still competitive teams.
5、Free Lives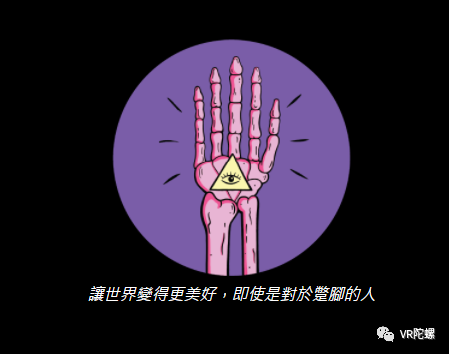 free lives purpose (source: free lives)
Founded in 2012, free lives is a highly personalized game team, which is famous for the shooting game broforce released in 2014. The VR fighting game Gorn released by the team in 2017 reached the sales milestone of 1 million in July 2021 with a strong violent aesthetic style, and the revenue is expected to exceed 15 million US dollars.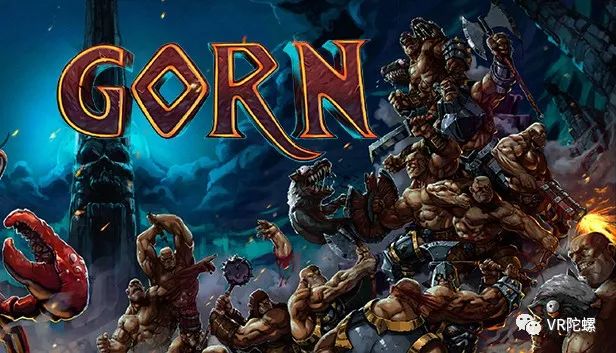 source: steam
Strong style and color, simple and exciting bloody fighting provide a new way to play VR fighting game, which can no longer win the game by fighting with others, but a new idea for the purpose of "venting emotions", which is one of the reasons why this game is loved by the public. In terms of opening up new ideas and solving user needs, the success of Gorn also shows the creativity and future prospects of free lives.
6、Polyarc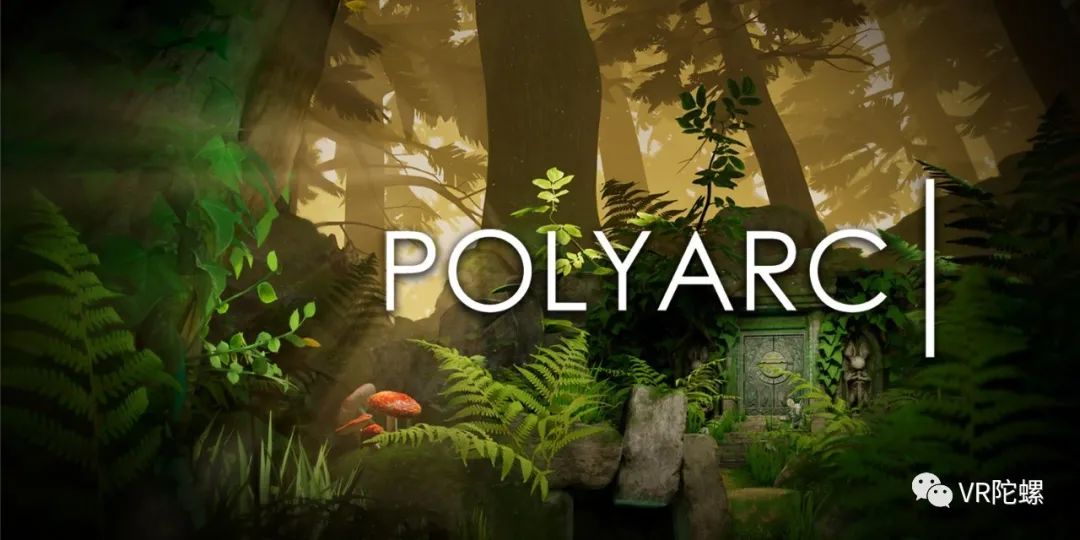 source: Network
Polyarc was founded in 2015. After the founder team resigned from Bungie game company, a subsidiary of Microsoft, the company was established to focus on the field of VR games. In 2018, polyarc released the action puzzle solving adventure game "moss". Moss was launched on all major platforms and received high praise. In July 2021, moss achieved excellent sales of more than 1 million "Platinum" copies, with an estimated revenue of more than $22.5 million.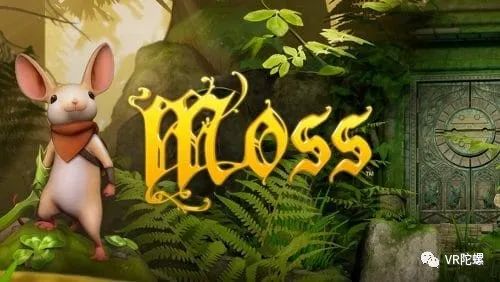 source: Network
This spring, polyarc will launch "Moss: Book II", the sequel of "moss". The team said that the sequel will be significantly improved in terms of magnitude and quality. In addition to developing the content of "moss", polyarc believes that the world of "moss" is very large and has a lot of creative space. The protagonist quill has great IP value. As a unique role, quill may appear in cartoons, books or other works in the future. This is the same as the IP building road of the popular "League of Heroes: Battle of two cities" last year. The expansion of popular characters can feed the game itself.
In addition, polyarc completed a financing of US $9 million in July 2020 and said it would be used for the development of AR games. In the case of immature ar glasses and head display market, polyarc's main development direction is still based on the original IP "moss".
7、WarpFrog
source: Network
Warpfrog independent studio is the development team of VR fighting game blade& sorcery. The game was released in December 2018, and won the silver medal of steam's 2018 best VR game within half a month of its launch. In addition, it also won the platinum Medal of the 2019 best selling VR game list.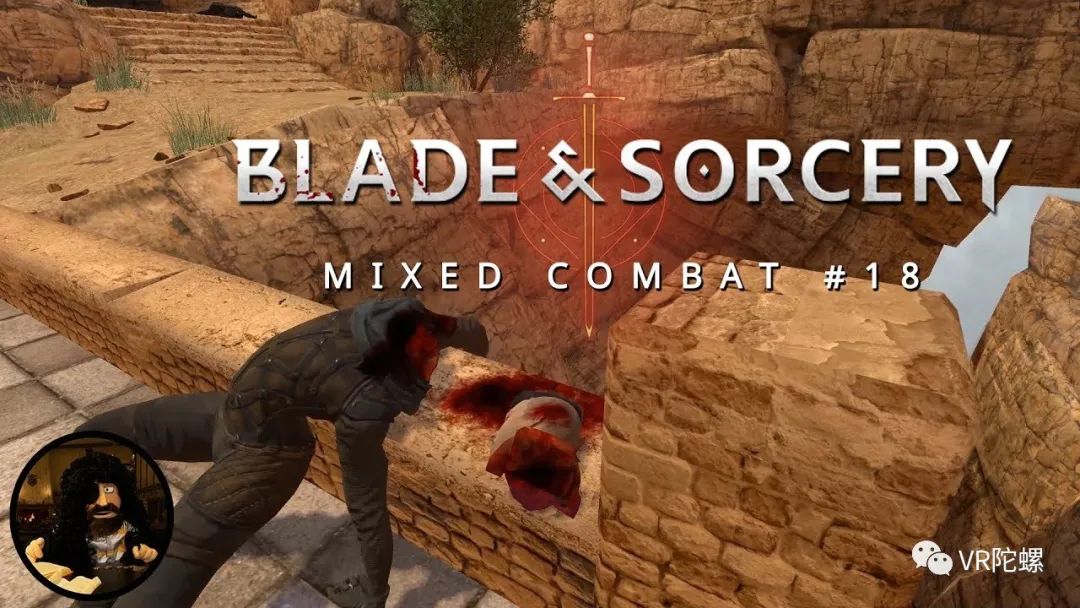 source: Network
This medieval sandbox fighting game is characterized by realistic physical feedback, rich scenes and support for self-made mod (Shangqi ten ring weapons as props, Thor's hammer, etc.), which has attracted many players and dominated the list of popular games all year round. Kospy, an independent developer with no previous experience in game development, completed the development of the game alone with his enthusiasm for VR, and ksopy said in 2020 that the game would continue to develop and add more elements to improve the game experience.
As an independent studio, warpforg has made more achievements than most of the development teams entering the field, which shows the potential of warpforg.
8、Sealost Interactive LLC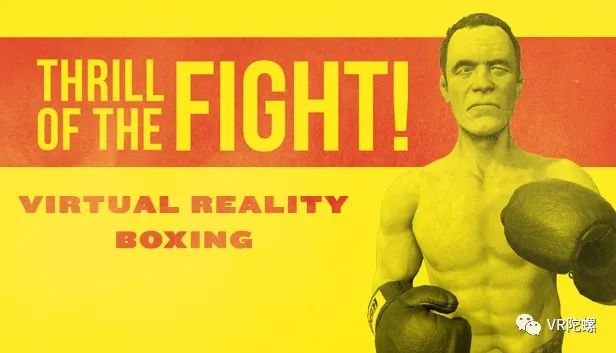 source: steam
Sealost interactive LLC was founded by independent developer Ian Fitz and represented as VR boxing game the fight of the fight. The game is also a work completed by Ian Fitz alone. It was launched on steam platform in 2016. In the 2019 best-selling VR game list released by steam, the work ranked in the bronze list. In 2019, the game was launched on the quest platform and has been on the quest hot list. In addition, the thriller of the fight 2, which was originally planned to be launched in 2021, is likely to be launched this year.
Compared with PC games and mobile games, VR games have more advantages in sports and competitive games, which is also the reason why VR fitness games can conquer picky players. With the gradual maturity of VR devices and the increasing number of users, such games have strong competitiveness.
9、Ramen VR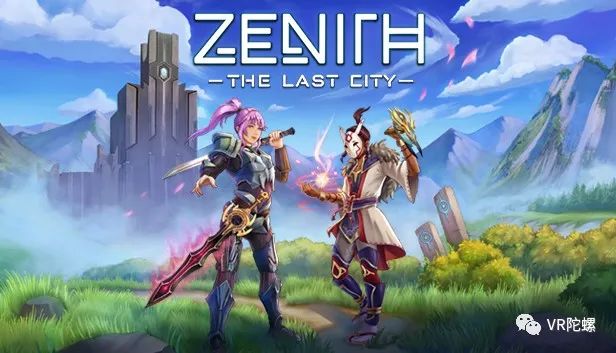 source: steam
American independent game studio Ramen VR was founded in 2015. Its first work, VR large multiplayer online game zenith: the last city, landed on major platforms on January 28 this year. Once landed, it won the first place in steam's best-selling list.
In September 2021, ramen VR had received a round a financing of US $10 million before the release of the game. In addition, the game has more than 60000 users on discord, which has considerable potential. As a team favored by investors without going online, ramen VR proves its existence as a "dark horse" with popularity and strength.
10、For Fun Labs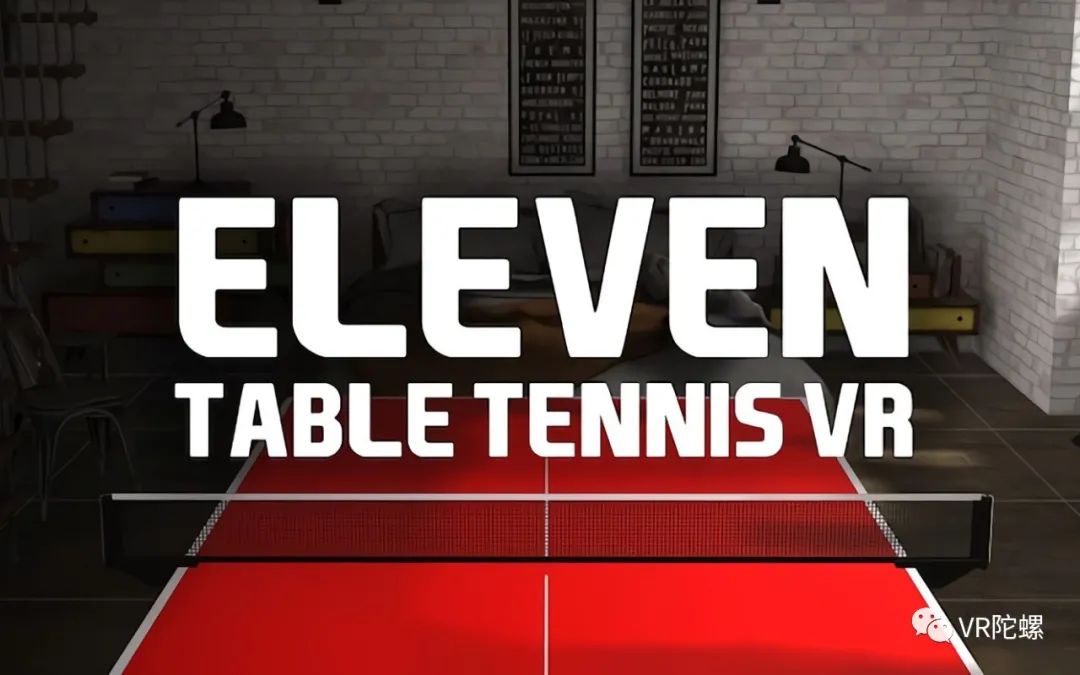 source: Network
For fun labs is an independent studio whose representative work is VR table tennis game eleven table tennis. The game was launched in February 2020 and received super 6K praise on quest. Even in December of the same year, the popularity of the game was so high that the server crashed due to too many players. In addition, domestic head display manufacturers, such as Pico, have also introduced the game to the domestic market.
Source: Network
It is understood that the size of the team is not large. In the past two years, the studio has not released new tours, but has been updating eleven table tennis, including cooperating with meta to use meta avatar as a virtual image and adding game modes. Compared with plot games, sports games can catch a large number of users who take advantage of it if they are true enough. As mentioned earlier, VR fitness has great potential in the future, and this kind of games is also expected to become popular games.