Since the middle and late February of this year, affected by geopolitical contradictions, Hong Kong stocks have continued to decline and hit a new low of nearly one year. As we all know, most of China's excellent Internet manufacturers are listed in Hong Kong stocks. The Hang Seng Internet technology industry index fell by more than 5% since the beginning of this year against the background of a 31.89% decline last year. Tencent holdings, Alibaba and meituan all performed poorly. In the face of traffic peaking and normalized supervision, Internet platforms are also seeking to break the situation through technological innovation and industrial empowerment.
It is the general trend to actively layout metaverse and explore new business forms!
Tencent Holdings: it has become one of the shareholders of roblox, the "first share of metaverse". Among the types of patents that have been publicly applied for, virtual objects, blockchains, image processing, artificial intelligence and other elements that promote the upgrading of the content industry are prominently listed. Social ecological diversion, content and technology expansion, and metaverse ecological construction through endogenous extension layout.
Baidu: Baidu has successively launched versions 1.0 and 2.0 of Baidu VR industrialization platform, and further promoted the application of Baidu VR in exhibition, education, marketing and other industry scenes.
Alibaba: the layout in the direction of metaverse can be traced back to 2016. It launched VR shopping function on Taobao and invested in AR Unicorn magic leap. In 2021, Alibaba's layout in the direction of metaverse became more frequent. It successively established a new brand "cloud mirror" and XR laboratory, and hired ayayi to become the daily digital manager of tmall super brand.
In terms of policy, many places began to layout metaverse in advance
At the beginning of this year, the development of metaverse became a national strategy for the first time, which was written into China's local "14th five year plan" industrial plan, emphasizing the need to focus on strengthening the forward-looking research and development of metaverse's underlying core technology and basic capabilities; Now, the national determination to develop metaverse industry is more and more obvious. Metaverse has become a big stage for comprehensive competition of cutting-edge science and technology all over the world.
According to the incomplete statistics of intejun, at present, Wuhan, Hefei and Xuhui District of Shanghai have written metaverse into this year's government work report. Previously, Zhejiang, Wuxi and other provinces and cities have also defined the development direction of metaverse in relevant industrial planning.
In order to grasp the initiative of "metaverse" scientific and technological reform and enhance the national strategic scientific and technological strength; Help Shanghai seize the "city famous brand" of metaverse world and build Shanghai Science and innovation industry cluster. Under the leadership of China Mobile Communications Federation, the "global metaverse conference" will be officially launched in Shanghai from March 31 to April 1. And will open up a new track for the development of global metaverse through the following three directions.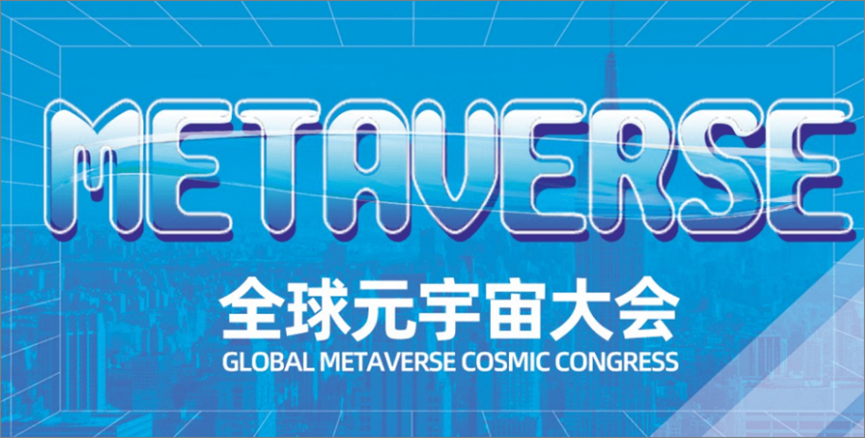 Zhang Zhigang, an analyst at Guorong securities, once said that the current government's attitude towards the development of metaverse industry is becoming clearer and more positive as a whole. Wuhan's inclusion of metaverse in the government work report may trigger a follow-up effect. Beijing, Shenzhen, Guangzhou, Hangzhou and other cities may follow up, and a hundred flowers will bloom in the future.
Under the new regulatory cycle, Internet companies will focus on endogenous and high-quality development
A series of factors, such as the change of macroeconomic trend and the weakening of Internet performance in 2021, have been experienced. And the industry has entered a mature period, which tests the basic ability and essential competitiveness of the company. 2022 will be the first year of development after the Internet has experienced a series of challenges, a year of transformation from the pursuit of simple and high growth rate to the pursuit of high-quality development. Metaverse is expected to accelerate this transformation.
2021 is called the first year of metaverse, which not only carries people's good expectations for new things and new technologies, but also points to the next generation of Internet. Metaverse's key words at the technical level are subversion and change, while the key words at the social level are innovation and imagination, which also provides an opportunity to reflect on the relationship between man and media, man and technology.
Metaverse concept in Internet technology from web1 0, 2.0 to Web3.0 Natural extension after 0.
"Metaverse" is an integration of cutting-edge digital technology, which originated from Dacheng wisdom and spiritual environment technology proposed by Mr. Qian Xuesen. It contains great opportunities for social, content, game, office and other scene changes, which can promote the high-quality development of industrial digitization and lead to the development of a new space in the human digital world.
Now, under the leadership of the "metaverse concept", metaverse + technology has not only become a new outlet for many industries, especially the leading Internet manufacturers, to seek to break the situation, but also become a new track reflecting the ability of international scientific and technological innovation and integration!
The underlying index of Hang Seng Internet ETF is the Hang Seng Internet technology industry index (index code: hsiii), with a base date of 2010.3.5. The rise and fall over the years are 34.54% in 2017, 35.64% in 2018, 15.75% in 2019, 55.47% in 2020 and – 31.89% in 2021. The historical performance of the index does not represent the performance of fund products, and the stock names mentioned above are not recommended as individual stocks.
T + 0 special risk tip: cross border ETFs implement T + 0 turnaround trading mechanism (i.e. buy on the same day and sell on the same day before settlement). The capital operation cycle is shortened, which may bring short-term fluctuation risk.