Original Canadian American compiled Canadian American finance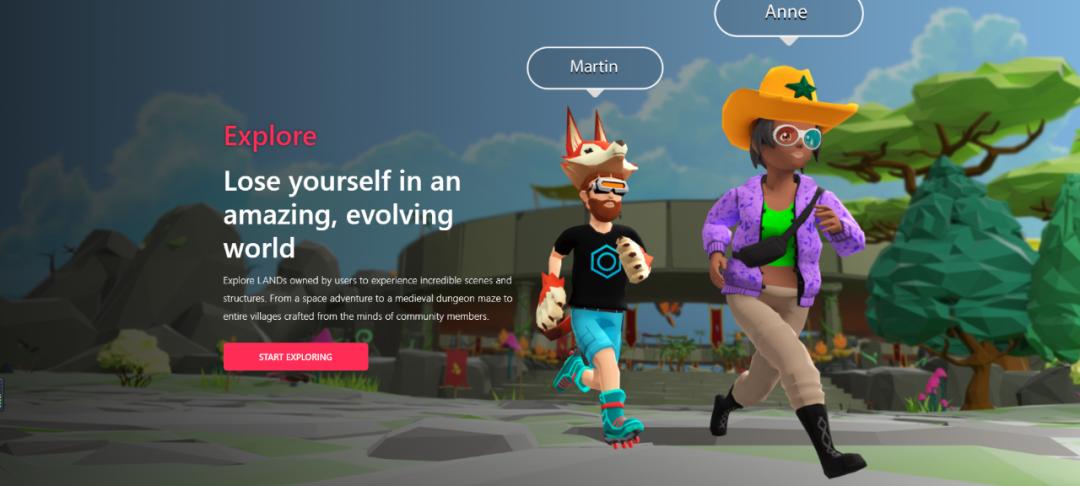 Screenshot of decentraland official website
Cecilia D' Anastasio published an article on Bloomberg. Decentraland, one of the most popular metaverse platforms, launched the casino business. Now it has become the place with the largest traffic of metaverse. The chips for gambling there do not cost money, but there must be a set of virtual costumes in the form of NFT to enter the casino. Such a setting makes the casino walk in the gray area of supervision.
One of the most popular metaverse applications today is decentraland (decentraland is a decentralized 3D virtual reality platform based on Ethereum blockchain; it was opened to the public in February 2020 and supervised by the non-profit decentraland Foundation).
Visitors enter the virtual space through a web browser, choose an avatar, and then be taken to a vibrant digital center where they can visit a replica of Sotheby's London Art Gallery, attend a virtual Paris Hilton concert, or visit the JPMorgan lounge with a portrait of Jamie Damon.
However, in fact, the most frequented place in decentraland is the casino.
In the casino, hundreds of people in street clothes and sunglasses sit (or hover) around the poker table, and the picture quality is quite advanced if it was on PlayStation 2 20 years ago. Every few seconds, there will be a click of the cash register and a series of hand clapping emoticons, indicating that someone has won.
To play this game, guests must buy (or borrow) a virtual item sold by the casino, such as hats, sunglasses, shirts, cigars, etc. these items can be sold in exchange for cryptocurrency. The winning poker chips can be used to upgrade these items and increase their value. Decentraland's four poker rooms are very popular, receiving about half of the traffic in metaverse most of the time.
Over the years, gambling has become a catalyst for many technologies, and metaverse may be no exception. However, building the business on gambling, or anything that looks similar to gambling, brings a lot of risks. U.S. regulators recently said that online gambling and cryptocurrency are their two primary goals.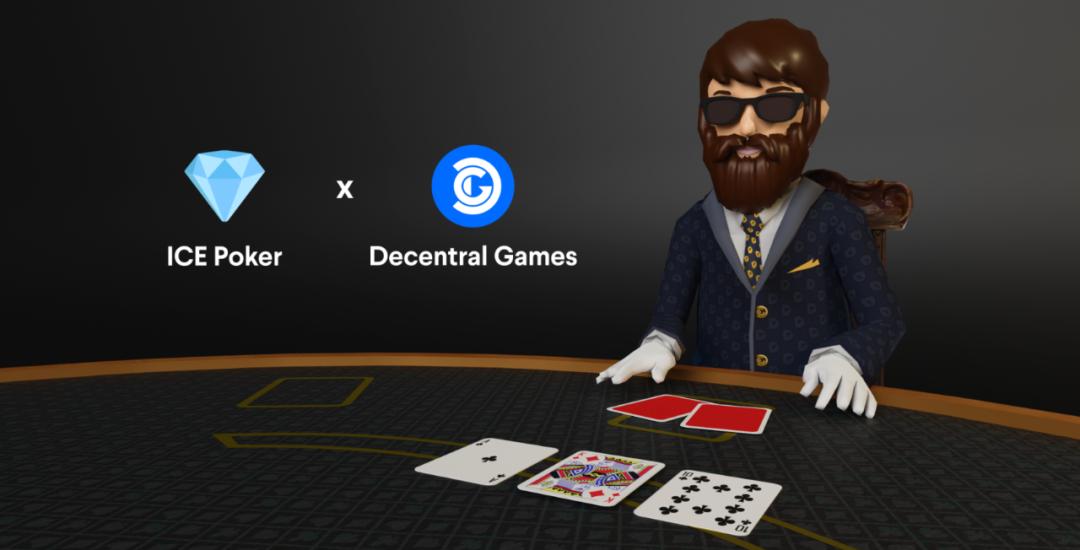 Screenshot of official website of decentral games
In decentraland, the poker shop called ice poker is operated by decentral games, which does not have a gambling license in the United States and believes that it does not need such a license. Ryan de taboada, the company's chief operating officer, said players could not cash their chips directly after the game. However, experts say the system exists in a gray area.
Jeff Evra, a lawyer who specializes in gambling law, said: "any game or prize based on 'buying' constitutes gambling. If you have to buy to participate in the game, even if the chips are free, the prerequisite for buying is also a problem."
Decentraland combines two of the most popular themes among technology investors: metaverse and Web3. People buy and sell the proprietary currency mana in the application, which has a current market value of $4.7 billion. According to the creative director of decentraland, about 600000 people use the app every month. Decentraland made headlines for hosting a DJ performance of the electronic mouse (deadmau5, a Canadian electronic music producer) and persuading Barbados officials to build a virtual Embassy in decentraland, but the core of metaverse's economy is its gambling business.
The cooperation between gambling and new technology can be traced back to decades ago. When the first personal computer entered the store in 1981, Bally's video poker machine was already popular in Las Vegas. Microsoft launched Internet Explorer in 1995. In the next few years, the number of online casinos expanded from 15 to 200, creating about $1 billion in revenue for new online gambling tycoons.
The original source code of bitcoin contains a reference to a virtual poker game, but it has never been released. Encryption technology soon realized the vision of bitcoin creators. Ethereum, the main competitor of bitcoin, was a gambling system called August in the early days.
Virtual technology photo created by freepik
Metaverse advocates have yet to articulate the compelling uses of metaverse, and the number of people using the existing version is still small compared to many popular video game audiences. However, people's expectations for it are astronomical. Facebook's parent company meta invested $10 billion in its metaverse products last year, and JPMorgan estimates that metaverse will one day reach $1 trillion in annual sales. According to research firm metametric solutions, financial speculators spent more than $500 million last year to acquire virtual real estate in decentraland and three other metaverse.
Miles Anthony, founder of decentral games, said: "the main problem with metaverse now is that it is empty, so we tried to fill it with ice poker. So far, it has been basically successful."
Among the four metaverse platforms, Sandbox co-founder Sebastian borcht said that any activity that "lawyers may characterize as gambling" is prohibited. That didn't stop Martin schwarzberg, who is building the sand Vegas Casino Club in sandbox, which has nothing to do with Las Vegas Sands.
According to the decentraland app's terms of service, it only allows people who live in legal places in the real world to gamble. However, decentraland's top poker rooms, such as Chateau Satoshi and the stronghold, have no such restrictions. Anyone can play as long as their characters have digital assets called ice wearable devices. Decentral games sells these products in metaverse for about $5000 each. Each is an NFT (non homogenous token), which means it is unique and can be resold in markets such as opensea. Owners can also lend them out, usually taking a portion of the borrower's profits.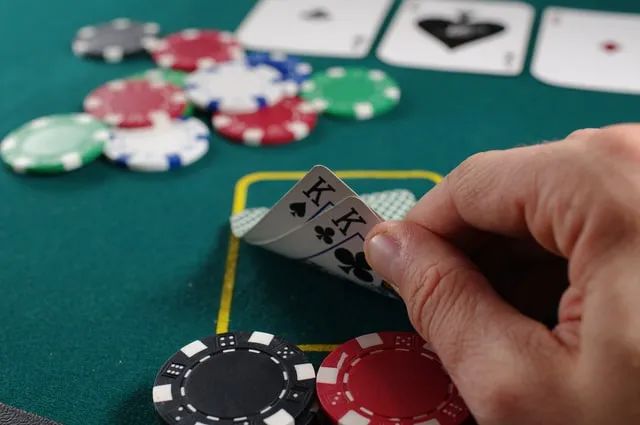 Photo by Micha ł Parzuchowski on Unsplash
Alex serriot, a 25-year-old teacher, and her boyfriend often took a chance on decentraland's Poker shop after they found it last December. "The idea of making money by playing games really attracts us. We see the economic benefits of ice poker, and we think we have to participate," seriot said
Seriot found a member who was willing to lend her wearable device NFT, and she agreed to share a third of the profits. In decentraland, her head has a pink gradient hairstyle, inspired by the Japanese animation "beautiful girl warrior". She stood in front of a card table. The waiter at the card table dressed up as a Pepe frog, which is a popular online image loved by Internet spray.
Celiot played all the time, and then she bought her own NFT with the money she won, a set that mimicked the breeches worn by Thomas Jefferson. She bought it for $4500. She says she now has five NFTs on decentraland and lends them to novices as a passive source of income.
"We didn't lose anything, but we got nearly $28000 in profitable assets. Some people might say we didn't get anything because we haven't cashed in any profits," seriot said
Before January, decentral games also asked people to bet cryptocurrency on Blackjack and roulette, which de taboada admitted constituted gambling. The company now only allows players to bet with chips. Ice poker is obviously more popular. It has a certain difference between poker chips and cash. This difference enables de taboada to say that this is just a video game of "game making money", rather than online gambling (play to earn money means that the platform provides players with the opportunity to earn internal assets of the game, which can be cashed in the real world).
Chips are distributed to all those who have NFT on the card table. Top players can obtain encrypted tokens and upgrade their NFT by defeating opponents and completing challenges in the game. If you don't do this or lose, you lose the opportunity to add value to your goods such as Thomas Jefferson pants. "But players never lose. Everyone makes money every day, not every day."
Detaboada said that decentral Games has paid players the equivalent of $15.4 million. In February, 10000 people played poker in decentraland almost every day, he said. Of these people, only about 11% have NFT equivalent to tickets. The rest were borrowed, just like when serriot first started playing.
In 2015, two Argentine coders began to build decentraland. It has been unknown for many years. Last year, this application was involved in the enthusiasm of metaverse. Gambling soon appeared. The company said that decentral games had made more than $10.6 million in profits, some of which came from selling $21.7 million of NFT goods. Decentraland foundation, which oversees metaverse applications, said decentral games assured the foundation that its gambling games were compliant.
North America is the second largest gambling market. Although gambling is restricted in most parts of the United States, sports gambling is now legal in dozens of states. This trend may not only reduce the audience of underground gambling, but also make gambling more and more popular.
"The increasing legalization of online gambling in the United States will increase the incentive for regulators to ban illegal activities. I look forward to seeing regulators pay attention to this issue," said Bain dayanim, a partner at Paul Hastings law firm
To some extent, encrypted poker is a kind of gambling other than gambling. The token value of decentral Games has fallen by 51% from its peak at the end of last year, larger than the decline of bitcoin in the same period. However, celiot said she and her boyfriend are for long-term development. "We believe in this project, we are making a long-term investment, and we want to see a return," she said
Original link: https://www.bloomberg.com/news/articles/2022-03-01/what-is-decentraland-metaverse-is-often-used-for-crypto-poker?srnd=businessweek -v2
Original title: virtual real estate speculation has been out, and this ancient game has become the most popular application of metaverse