On February 28, venture capital firm Hiro capital announced the launch of its second venture capital fund Hiro capital 2, with a total amount of 300 million euros. The fund will support the entrepreneurial team in game development and metaverse technology exploration, and expressed the expectation to announce its first investment in April.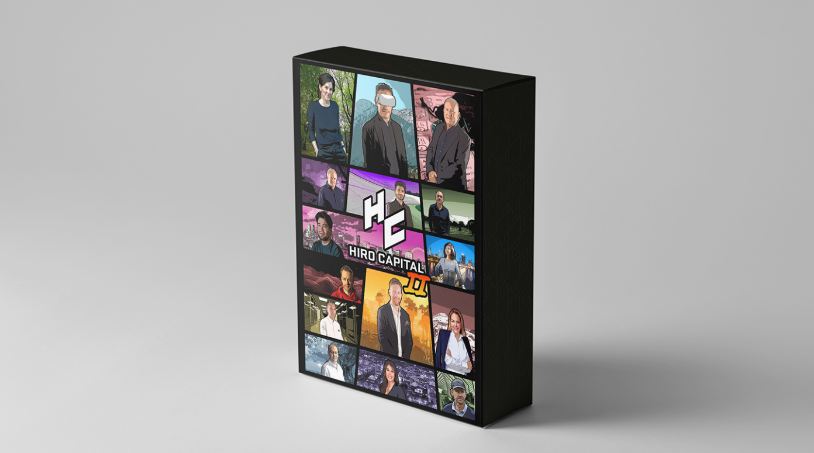 Friends who have read the original work of avalanche should not be unfamiliar with the name "Hiro". Hiro capital is derived from the protagonist "Hiro protagonist" in the avalanche. It can be said that Hiro capital was born for metaverse.
The three founding partners of Hiro are veterans who have worked in the game industry for many years and have had very successful entrepreneurial experience. For example, Ian Livingstone, one of the founders, is the co-founder and former chairman of eidos PLC, the developer of Tomb Raider, and the co-founder of games workshop, the developer of Warhammer series of desktop war flag game. Such a foundation doomed Hiro capital's indissoluble bond with the game.
In October 2019, Hiro capital, which was founded for one year, launched its first game, metaverse venture capital fund Hiro capital 1, at a price of 115 million euros. In the next two and a half years, it conducted 21 rounds of a-round and b-round games and metaverse investments in the UK, the European Union and the United States. According to the official introduction, Hiro capital 1 portfolio has invested about 80%, including some large-scale and famous game companies such as snowprint, double loop games and happy volcano.
Snowprint is a Swedish game company that has been established for more than five years. The company is almost all industry veterans. For example, John hargelid once worked in Paradox Interactive, which has produced well-known series works such as Europe and steel ambition; Wilhelm Osterberg has worked in wooga for many years. At present, the company has become the second largest social game manufacturer after Zynga.
Double loop games and happy Volvo games are equally experienced. There are many core members of overseas game giants in the team with rich development experience.
In addition to the investment in game companies, another important investment direction of Hiro capital is VR / AR, which is considered to be the grass-roots virtual reality technology entering metaverse.
Luke Alvarez, one of the founders of Hiro capital, said: "We have always believed in metaverse since the foundation was founded in 2018. Our goal with Hiro is to bring founder centered venture capital to game studios and creators of metaverse technology. In 2022, we are at a critical moment in the early stages of metaverse, VR, AR and Web3 – these revolutions will take at least a decade, and most creativity and technological innovation The new will start with the game. As a team, we have a wealth of experience and network technology to support the incredible talents we find in Europe, the UK and elsewhere. Our new fund provides us with more firepower to find and develop emerging stars and lead them to the world ".