Peng Yanfei, hour news correspondent of Qianjiang Evening News
Health management is not only the extension and front of the service value of insurance companies, but also a new engine and opportunity for the development of the industry. Recently, Taikang Life Insurance released the 2021 customer service report, which makes everyone feel that insurance makes life more comfortable, convenient and affordable.
According to the service report, Taikang's "one-stop health management" served a total of 8.16 million customers in 2021, including 7.35 million times of "taivitality", "67000 times of graphic consultation", "77000 times of" taijiayi "," 17000 times of "dental service", "10000 times of" online drug purchase "," 3000 times of "appointment registration" and "green communication service".
Behind the series of figures is the health management "metaverse" created by Taikang Life for insurance customers.
What is one-stop health management
The notice on regulating health management services of insurance companies issued by the China Banking and Insurance Regulatory Commission on September 9, 2020 stipulates that the purpose of health management services provided by insurance companies is to prevent disease occurrence, control disease development, promote disease rehabilitation, reduce disease incidence and improve health level; Enrich the connotation of health insurance business and strengthen the professional ability of risk management; Promote the rational use of health service resources and optimize the allocation and integration of health service resources.
The notice also defines the content of health management services and divides the health management services of insurance companies into seven types: physical examination, health consultation, health promotion, disease prevention, chronic disease management, medical service and rehabilitation nursing.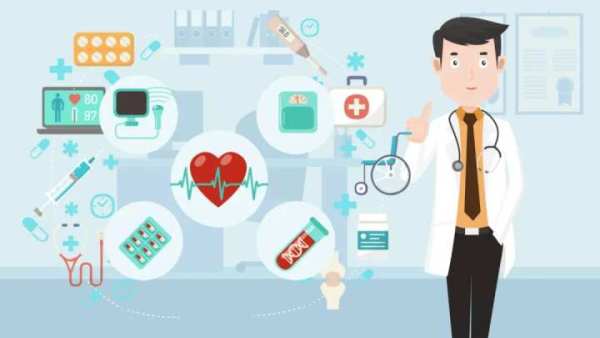 Taikang's "one-stop health management" system covers the above seven connotations. Through the mobile terminal "Taikang doctor" app, Taikang provides life insurance customers with one-stop health management services, including graphic consultation, online drug purchase, outpatient registration, physical examination benefits, green link for serious diseases, etc. it is the pocket family doctor of life insurance customers and can be called a "big hospital in your pocket", Create a comprehensive health protection shield for customers and their families.
"Taikang doctor" extreme health management
The government work report in 2021 pointed out that it is necessary to "improve the insurance guarantee and service functions". This not only reflects the continuous attention of the state to the insurance guarantee function, but also points out a new direction for the insurance industry – insurance service function.
In fact, relying on the years of accumulation and layout of the great health strategy, Taikang Life Insurance has built a perfect "health management" service system for insurance customers by integrating health care service resources, building a health service network platform, and organically integrating traditional insurance, medical entities and modern health management service concepts:
"Taikang doctor" app has 500000 + professional doctors in public hospitals, which can receive consultation in an average of 3 minutes and 7 * 24 hours a day; You can make an appointment for the registration service of 6600 + class II and above public hospitals and 1400 + class III hospitals, and there is a specially assigned person to assist in the registration. The successful registration appointment takes only 2.5 days on average; "Taikang doctor" app also gathers top medical resources to create green link services, and forms a green link service system of "three specialties, one care and one subsidy", covering more than 10 links before, during and after diagnosis. It is equipped with exclusive medical housekeepers, medical attendants and inpatient nurses for clients, and professionals take clients through green access to famous doctors and hospitals, It can also subsidize the transportation and accommodation expenses of the clients.
In order to cultivate the health habits of insurance customers, Taikang has also launched the "Tai vitality plan", which forms a dynamic relationship between health management services and renewal premiums, in order to effectively help insurance customers better manage their behavior and reduce the risk of illness: insured customers aged 18-65 (inclusive) with designated insurance can complete the steps in the "Tai vitality plan" Answer questions and other health tasks to obtain health value; The higher the health value, you can enjoy a more favorable renewal rate, with a maximum discount of 20% of the benchmark premium.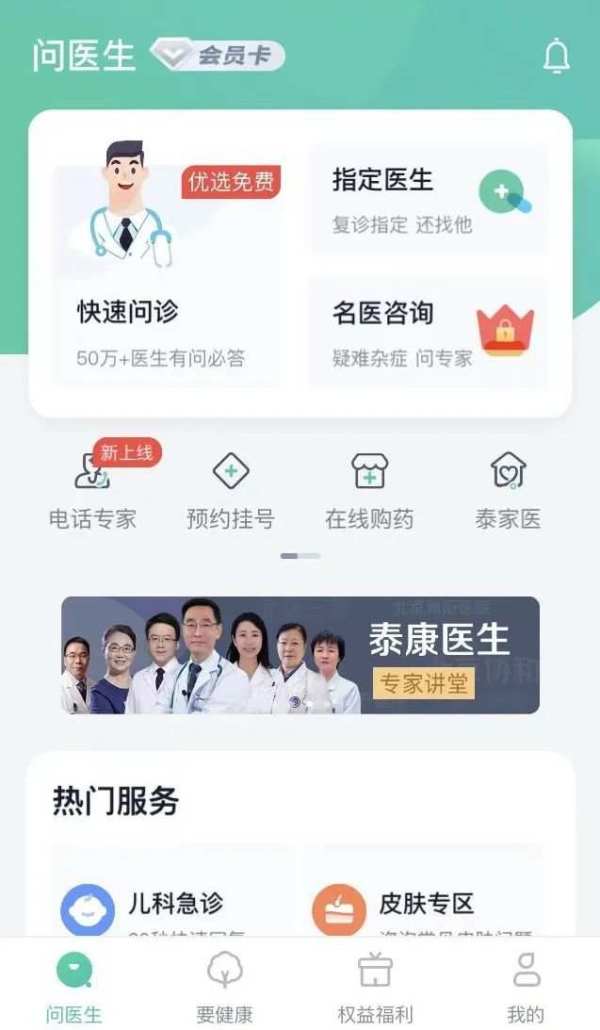 Professional, comprehensive and warm extreme service is equivalent to providing insurance customers with a health manager, a medical guide accompanying them, a 24-hour online family doctor, a green channel to famous doctors and hospitals, and a "great health, full protection" health care scheme.
Life cycle health metaverse
The 14th five year plan proposes that "we should give priority to the protection of people's health, adhere to the principle of prevention first, deeply implement the healthy China action, improve national health promotion policies, strengthen the national public health protection network, and provide all-round and all-round health services for the people."
Since the implementation of the "healthy China" strategy, the national awareness of health management has been continuously strengthened, and the demand for high-quality medical resources and health management services has gradually increased. Especially with the aggravation of the aging trend of China's population, the centenary life is coming, everyone will live with diseases, and the demand for chronic disease management and health guidance will increase day by day.
Taikang Life has been keen to catch the cutting-edge trend. It has entered the internet medical service since 2015, developed and launched the "Taikang doctor" app, actively sought changes and made layout in advance. Starting from the needs of customers, Taikang Life has put health management ahead, extended the insurance value, actively managed the health level of the insured, disseminated healthy lifestyles and ideas, and helped customers form good living habits, Do a good job in health intervention, prevent disease, reduce disease risk and reduce the high medical expenses caused by illness.
At the same time, facing many pain points in the process of customers' medical treatment, there is also a major strategic deployment in the construction of Taikang great health industry ecosystem – Taikang doctor group, which is a doctor organization under Taikang. It is composed of three levels of internal and external doctors: general practitioners of Taikang health investment, Taikang comprehensive medical institutions, specialists of Taikang Baibo stomatology and external contracted experts. Relying on the Taikang Internet hospital platform, we provide the insured customers with professional medical and health services such as online consultation, follow-up diagnosis and treatment, expert consultation, chronic disease management, health education and so on.
With the help of the great health strategy system, Taikang Life Insurance brings together the world's top medical resources, opens up the whole process of medical treatment, and creates Taikang health metaverse, so as to protect health in health, facilitate diagnosis and treatment in minor diseases, and green communication in serious diseases, so that high-quality health and medical services can truly benefit thousands of families, and continue to build three closed loops of "longevity, health and prosperity".
Special statement: the above article only represents the author's own views, not Sina's views or positions. If you have any questions about the copyright of the work, please contact Sina or other content within 30 days.