Meta wants to be a dominant company in metaverse, but other companies have long been eyeing the cake of metaverse. Who will be the biggest winner in the metaverse wave?
On October 28, Facebook announced that it would change the company's name to "meta" and the company's stock code to "mvrs" from December 1. CEO Zuckerberg said that metaverse is the next frontier. "The next platform and media will be a more immersive and concrete Internet. You will be in the experience, not just as a bystander. We call this world metaverse."
This year alone, meta invested $10 billion to create metaverse. The company expects to increase investment in the coming years. Can meta excel in the fierce competition of metaverse by investing a lot of human and material resources and cooperating with high action force?
Meta knows that it is in fierce competition
In a previous statement to the media company Vox, meta said that although the market of metaverse is not yet mature, meta has been evaluating the competition of metaverse track. "When we invested in metaverse, we knew that every step of the journey faced fierce competition from Microsoft, Google, apple, snap, Sony, roblox, epic and many other companies," the statement said
In his speech in October, Zuckerberg pointed out that given its goal of creating virtual shared space, it is not surprising that meta has set its sights on leading companies in the field of technology and video games.
Different types of companies are gearing up
Metaverse is a digital universe built by many shared facilities, standards and protocols with artificial intelligence (AI), augmented reality (AR), virtual reality (VR), hybrid reality (MR) and blockchain as the core. The construction of its infrastructure is a very complex process, involving many complex fields such as communication, hardware, software, computational vision, optics, big data, semiconductor, computer software copyright and so on. It can be seen that it is difficult for a meta company to cover all aspects involved in metaverse. The major companies are divided into four categories below, and one company is cited as an example.
· large technology companies
If metaverse is a mainstream platform transformation, large technology companies must be interested. Apple is building an AR ecosystem. Amazon has a game studio and occupies a dominant position in the field of e-commerce and cloud computing, while Samsung has strong VR related capabilities… Turning its eyes to China, and companies such as byte beat, Alibaba, Tencent and Baidu have joined metaverse. Among them, baidu released metaverse product "xirang" at Baidu AI Developer Conference on December 27. For some companies, although they have invested in areas related to metaverse, they still haven't fully kept up with the trend.
Among the technology giants, Microsoft has publicly accepted the idea of "enterprise metaverse". Its advantage is that the company has a complete technology stack, which can be used to build a virtual world, from cloud computing (azure IOT), azure digital twins, azure maps, azure synapse analytics to hybrid reality (Microsoft mesh and holones). Microsoft also has game assets such as minecraft and Xbox, so it has established its foundation in running huge virtual space.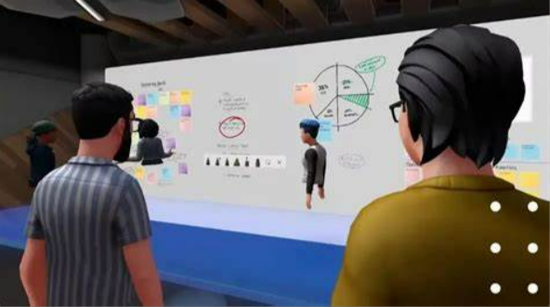 Note: (1) generally speaking, technology stack refers to the combination of N technologies (n & gt; 1) to achieve a certain purpose or function as an organic whole;
(2) digital twinning is a multi-disciplinary, multi physical quantity, multi-scale and multi probability simulation process that makes full use of the data such as physical model, sensor update and operation history to complete the mapping in the virtual space, so as to reflect the whole life cycle process of the corresponding physical equipment.
· game companies
Different games have provided possible ideas for metaverse. The virtual world with strong economy has long existed in games such as second life, eve online and fortress night.
Unity technologies is the most popular game software developer and the company behind the game engine unity. Its software allows users to build 3D environments that can be deployed across multiple platforms.
3D assets are crucial to building a fully fledged metaverse, which makes a variety of software like unity indispensable. Its focus on interoperable infrastructure is consistent with the vision of seamless jump to metaverse experience. People can move from one space to another (for example, from smart treasure to go to roblox) without worrying that their assets will not work.
To get a share of the main track of metaverse, it is inevitable to compete with roblox, Epic Games, vrchat and other game companies. For example, the illusory engine of Epic Games has defeated unity in applications other than games. In terms of architectural design, the illusory engine can provide more exquisite design.
· social media companies
No company has embraced metaverse in an all-round way like meta. Some people may see metaverse as a distraction, or wonder if it really represents a new social platform. But if meta starts experimenting with new social applications in virtual reality, at least some other social companies will follow meta's pace.
At present, snap can be said to be one of the companies that have made significant progress. The activity of young people on this platform is the envy of social platforms including Facebook.
Ar filter boom, virtual avatar (3D bitmojis) and AR hardware (spectra) are still in their infancy, but snap has been steadily developing its AR function. In May this year, snap launched the AR filter function – connected lens, which supports multi person remote interaction. This feature allows users to create and synchronize ar experiences with friends.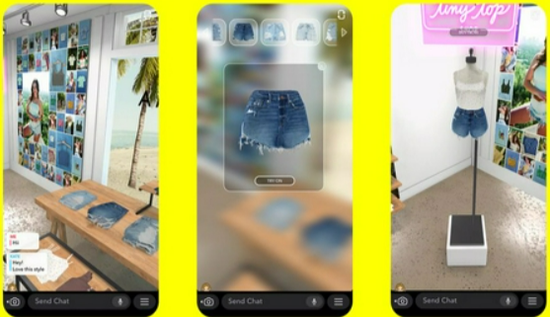 · startups
Startups are taking advantage of all aspects of metaverse, from infrastructure to VR devices to visual assets. Metaverse is still in its infancy, but given the huge amount of money needed to support the construction of large-scale virtual worlds, these startups are likely to be acquisition targets for technology giants.
British game technology Unicorn company improvable develops cloud based data infrastructure for games. Its products focus on expanding the virtual world, initially for games, but its scope will later expand to defense and security.
Real concurrency in multiplayer games is a technical difficulty, which is why the game divides players into different servers. Spatialos, a multiplayer online game platform released earlier by improvable, was criticized for its cumbersome and expensive operation. Recently, it released a software solution project Morpheus, which allows the virtual world to support up to 10000 people online at the same time. The project was valued at $2 billion and supported by private venture capital firms Andreessen Horowitz and Softbank. However, the scheme is not profitable at present.
Conclusion
2021 is called the first year of metaverse. As the next stage of the Internet, metaverse is a virtual reality network world supported by AR, VR, 3D and other technologies. Although meta's huge scale and large amount of funds make it a strong competitor, at present, metaverse will not be meta's one-way street. With the influx of more technology, games, social media and other companies in the future, metaverse will be a world where a hundred flowers bloom and a hundred schools of thought contend.
Divide up 6666 yuan cash red envelope! Get 8% + wealth management voucher, with a daily limit of 3000 copies!