[mobile china news] on November 30, vivo's official microblog released the first image poster after the official announcement of the original system originos ocean. The poster has rich "connotation" and has the taste of "metaverse". Originos iron powder plays a "Guessing" game to interpret the product information of "connotation" in the poster. "Inside and outside, anywhere is good" has also become a top priority.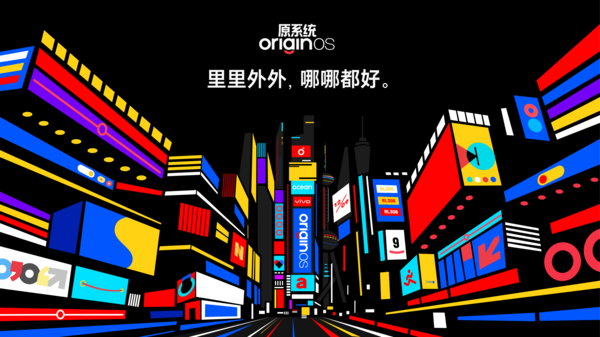 Originos ocean image poster
The image poster released by vivo's official microblog today, in addition to "confirming" the information released on December 9, whether it is a design style full of "faith" or implies the design details of many system functional features, makes this poster also worthy of repeated interpretation.

Comparison between originos ocean image poster and official publicity video screenshot
In terms of design style, originos ocean image poster is similar to the large screen advertising scene in the official publicity video in terms of picture structure and layout, but the architecture of the physical world is abstracted as a simple and exciting "digital world". The ingenious thinking of this design reflects the original system originos's belief in "digital revolution" – realizing the perfect integration of the digital world and the physical world, showing a fantastic "metaverse" and the visual design style of originos ocean system.
Collection of some screenshots of originos ocean early concept videos
If you carefully observe the details of the image poster, you can find that all the "buildings" in the poster are constructed by the functional elements of originos ocean. Among all the elements, the functions previously displayed in the originos ocean concept video released on the overseas design website, including UI design symbols of music, dual system, note and image interface, all appeared. The poster is right under "originos", and there is an "a" element symbol. It is located in position C in this poster with "connotation" everywhere, which should also be one of the big moves.
Less than 10 days before December 9, what kind of "digital world" will originos ocean bring? Let's look forward to it.
Copyright, no reprint without permission