China Youth Daily client news (Zhongqing daily · zhongqing.com reporter Zhang Min) on November 28, Qiji Chuangtan held the autumn roadshow day of 2021. In the exhibition hall, 53 admitted start-ups showed their projects to investors. The reporter of Zhongqing daily · zhongqing.com noted that there was a special "metaverse" area in the exhibition hall, and the booths of relevant start-ups were crowded with investors and visitors.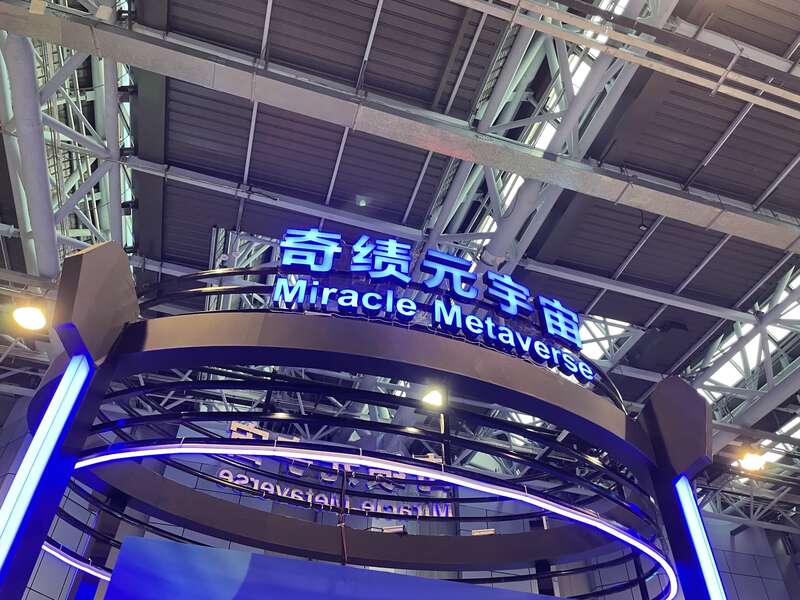 The predecessor of Qiji Chuangtan was YC China. Its CEO Lu Qi was the president and COO of Baidu group, the global executive vice president of Microsoft and the executive vice president of Yahoo. In 2019, Lu Qi founded Qiji innovation forum to establish a technology driven early entrepreneurial ecological community, hoping to effectively help each entrepreneurial team and entrepreneur from multiple dimensions and different time points.
It is understood that up to now, Qiji Chuangtan entrepreneurship camp has held five phases, and has received 14000 applications for entrepreneurship projects. Qiji Chuangtan has also invested in more than 140 start-ups, 88% of which belong to the new high-precision industrial system facing the future. The investment fields include robotics, synthetic biology, carbon neutralization, aerospace, brain computer interface, automatic driving, etc.
Compared with previous entrepreneurial camps, the "metaverse" entrepreneurial project in this entrepreneurial camp has attracted much attention. Lu Qi said that the technical essence of "metaverse" is a new digital experience container. "For example, the content carried by documents, images and videos is information, the interaction between people and digitization is indirect, and" metaverse "is a new carrier, behind which is the model." metaverse "provides existential experience, which is a three-dimensional experience."
The reporter noted that the venture project "comicomicomi" selected in the current venture camp has completed a seed round of financing of millions of yuan, and the investor is Qiji Chuangtan. It is reported that "comicomicomi", known as the pan quadratic metaverse and creative exhibition and marketing space, is mainly aimed at more than 500 million pan quadratic enthusiasts in China. It provides solutions for ordinary visitors who can't participate offline and exhibitors who are facing high exhibition preparation costs. Users can easily and quickly build a booth in 3 minutes and automatically deploy it to the exhibition hall. The financing will be mainly used for project scenario development and market promotion.
Qiji Chuangtan is on the site of the autumn 2021 roadshow day. China Youth Daily · China Youth Network reporter Zhang Min / photo