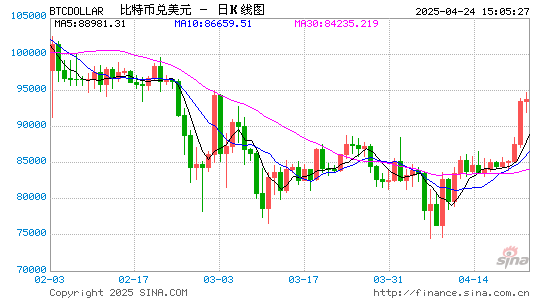 Metaverse brings fire not only to the stocks of related companies, but also to the real estate of the virtual world.
On November 24, the virtual land in the virtual world decentraland was photographed by metaverse group at the price of US $2.43 million (about RMB 15.52 million). The average price of this 565.8 square meter virtual real estate has reached 27400 yuan, which is almost equivalent to the real estate in the suburbs of Beijing.
Singer Lin Junjie also recently announced that he bought virtual land on decentraland to enter the metaverse world.
What is the charm of decentraland? So many celebrities and capital flock to it.
Go to the virtual world "land speculation"
Li Qing is a netizen who first came into contact with the blockchain. When he heard that the house price in the virtual space is comparable to that in the suburbs of Beijing, he called him "Crazy". He can't afford a house in the real world, and he may also be unable to afford it in the virtual world.
Many things happening in the virtual world of decentraland are breaking our traditional cognition.
On the same day that metaverse group photographed the sky high price virtual land, singer Lin Junjie announced on the social network that he had purchased three properties on decentraland.
Earlier in September, Sotheby's announced that it had opened its first virtual gallery in the Voltaire Art District of decentraland, where digital copies of its new Bond Street Gallery in London were displayed. London Commissioner Hans lomould's Avatar appeared at the entrance of the auction house to welcome tourists.
Metaverse group, which photographed the sky high virtual land, is positioned as a real estate company with vertical economic integration of metaverse. The company, founded in 2020, is headquartered in crypto Valley, decentraland. The business includes metaverse world's real estate acquisition, development, leasing, real estate investment trust management, metaverse regional development, metaverse capital market and other related services.
Li Qing joked that he might choose to rent from intermediaries such as metaverse group in the future.
Decentraland, founded in September 2017, is a metaverse virtual world created on the Ethereum chain, with an initial financing scale of US $25.5 million. Its investors include nine well-known investment institutions such as animoca brands (who invested in axie infinity, etc.), boost VC and digital currency group.
On November 13, Michael sonnenshein, CEO of gray fund, said that the company has regarded decentraland as a passive way for investors to contact metaverse.
Blockchain version of "my world"
In 2019, decentraland launched an internal test version and opened it to the public in February 2020. At present, the founding team of decentraland no longer leads the project and is managed by the decentraland foundation, a recently established decentralized autonomous organization.
Players can simulate most activities in life here in the form of 3D characters, such as purchasing real estate, socializing, watching movies, visiting art galleries, and even doing business, which is similar to the blockchain version of my world.
The decntraland platform provides users with space and construction templates by selling land NFT. Land is the foundation of the virtual world. Users can only use the template provided by the project party to create personalized scenes and images on the land for secondary sales.
Generally speaking, if other NFTs sell a complete painting, the decntraland platform sells a piece of white paper and provides a variety of pigments and brushes, which are created by the players themselves.
There are two major differences between the decntraland platform and other NFT projects and blockchain Games:
1. Give users the right to create content;
2. The player shall formulate the rules of the game.
Ariel meilich, its founder, once said that decentraland is the first open platform that does not charge sales fees for content developers, and content creators can fully control their source of income.
In decentraland, after completing the initial scene creation, users can create a game rule completely different from others according to their own preferences. For example, you can choose to open a virtual cinema and make profits by selling movie tickets; You can also create a playground that is open to other players for revenue.
Players can buy popcorn and watch movies in the 3D cinema of the virtual world; Or visit an art museum and listen to an online speech; Even some digital collections rarely seen in life will be displayed in the art museum.
On October 21, more than 80 American stars held a concert in decentraland in a virtual image. To participate in this concert, you don't need to grab tickets or queue up. You just need to put on headphones and turn on the computer.
At present, there are a lot of activities on decntraland every day. According to the statistics of chain news, 77 events will be held in decntraland from October to the end of December. Including art exhibitions, music festivals, game competitions, enterprise press conferences, etc.
In the art exhibition, the digital collections on display can be purchased directly by users; For the music festival in the virtual world, artists may not charge admission fees, but they can get income through the exclusive NFT image package.
This may explain why Sotheby's, Lin Junjie and other enterprises and celebrities enter decntraland with a high profile.
The virtual world of the rich
With the birth of a creative economic system in the virtual world, virtual real estate, as a scarce resource to create more possibilities, has also been enthusiastically pursued. At present, the lowest price of the land for sale of the project is about 100000 yuan. In June this year, a piece of land was photographed at the price of $910000, while the initial purchase price of the previous owner was about $22000, up about 41 times.
Land and other prices are sought after, greatly raising the threshold for the construction of decntraland. For individuals who do not have the ability of secondary development, the identity of participation is more consumers than opportunities to make money.
At present, its open economic mechanism has not been effective. Decentraland's NFT turnover in the last 24 hours is about $1.46 million, only one tenth of the head blockchain game axie infinity.
In addition, because it is a 3D rendered game world, it has high requirements for users' computer configuration. A graphics card worth 2000 yuan can only feel the fluency brought by low and medium image quality in decentraland. If you want to get a better experience, players need to buy special VR devices.
Of course, if you want to look different, there is no limit on the amount of money you spend. A one-piece Hoodie is on sale for about 150000 yuan.
In addition to dressing up, in this virtual world, names are also given NFT attributes. If you want to have the name "Jack" in the virtual world, the current price is 550000 yuan. The vending machine in the virtual world also costs 150 yuan to buy a bottle of beverage.
Scarcity is in doubt
The popularity of metaverse related concepts in the capital market is the main price driver.
Grayscale, an investment agency, said in a report on November 25 that "the revenue of the virtual game world may increase from $180 billion in 2020 to $400 billion in 2025."
According to the statistics of chain news, from September to early November, the cumulative financing amount of blockchain games exceeded US $1.4 billion.
Scarcity is the source of value support created by virtual worlds such as decentraland. According to its official website, there are 90000 plots, of which 36000 plots are dedicated to community construction, and the remaining 54000 plots are auctioned to users. Each plot is 16m x 16m in size, with a total area of 2304 hectares, about one-third of Manhattan, New York.
Although the land resources in decentraland are limited, people can build more metaverse projects.
For the metaverse project, which is also a virtual sandbox, Sandbox also ushered in the rise of real estate. According to dappradar data, the lowest virtual real estate price in sandbox is about 99000 yuan. The average land price of the metaverse game evolution.land, which was launched soon, has also reached about 10000 yuan. It can be predicted that with more and more "metaverse", the real estate value of decentraland will also meet the market test.
The Metaverse world's current problems are not just on price bubbles. During the game, bugs caused by bandwidth, server pressure and other problems are very common. At the same time, ethical and regulatory problems that may arise due to unlimited player behavior will affect decentraland's metaverse experience.
Critic Danny Nelson said after comparing the traditional PC games Grand Theft Auto and decentraland: "another difference between Grand Theft Auto and decentraland's virtual casino is financial risk. You can't spend real money on the Grand Theft Auto's dice table, but you may lose all your money in decentraland."
Regulators are also paying attention to the hype risk brought by metaverse. Recently, many listed companies have received inquiry letters due to hyping the concept of metaverse. On November 25, people.com published a comment article "NFT: leading to metaverse, or going to a big scam?" which pointed out: "at present, the speculation about the concepts of NFT and metaverse has spread to listed companies and the secondary market. Some behaviors such as rubbing hot spots and speculation concepts are also arousing the vigilance of regulatory authorities."