Influenced by environmental factors and technological development, we ushered in the first year of "metaverse" in 2021. This year, "metaverse" showed explosive force beyond imagination in different fields of many industries.
As a personalized and social "Aboriginal" in metaverse, a large number of digital people have sprung up. Guofeng digital human Ling made a stunning appearance in the CCTV variety "colorful youth". The super realistic male model ask started philosophical Q & A on the social platform. Liu Yexi, the beauty blogger who can catch demons, became popular overnight. The digital person ayayi became the digital manager of tmall's double 11… It has set off a great wave in both the public view and the marketing circle.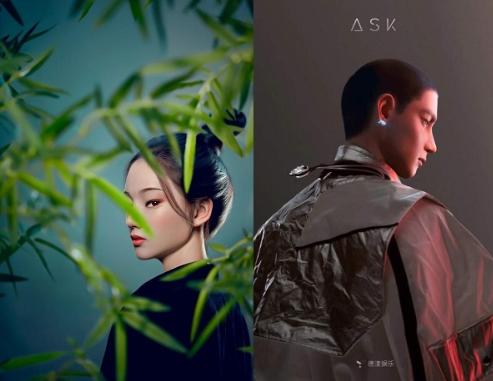 In fact, as early as 2015, Senbo marketing built a sci-fi micro film around the new interaction mode of smart appliances, proposed the prototype of digital people, and opened the exploration of Smart Life metaverse. At that time, Midea proposed the conceptual product of m-smart smart smart home system. From the perspective of product experience, innovate the way household appliances serve people. M-smart can link household appliances in the whole house, gain insight into people's needs, actively provide services, and make people's life more intelligent, convenient and relaxed. As a marketing partner of Midea Group, Senbo believes that the greater significance of m-smart is to give people more emotional care in every day of life. So we helped Midea Group, together with science fiction writer Liu Cixin and actor Li Xian, create a romantic story of interstellar gifts.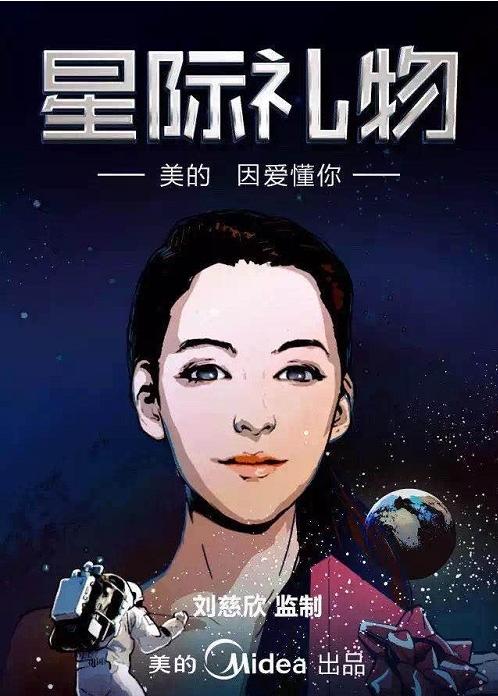 The astronaut (Li Xian) lost in the interstellar voyage has remotely developed the m-smart system as his digital avatar to accompany and take care of his girlfriend's daily life across the sea of stars.
He will play music, call the girl to get up and say "good morning" to her. He will monitor the girl's body data, help her order ingredients and make healthy recipes. He will also adjust the appropriate temperature and humidity for the girl when she comes home
Although they are thousands of miles apart, they seem to be around. Girls forget time and age, but they can't forget missing. When the astronauts returned from space, the girl with Alzheimer's disease still kept the memory of her youth, but this time, the person she hoped for really came back.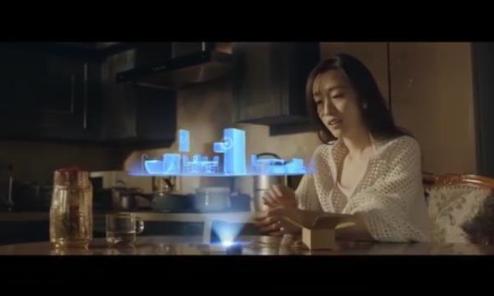 In our story, m-smart's company is like an astronaut accompanying his girlfriend. Although he does not have an anthropomorphic image, his personalized and emotional interaction can be said to be Senbo's first exploration of digital man.
Under the concept of metaverse, the combination of digital people and home appliance industry is becoming closer and closer. In addition to reshaping the interactive experience between people and products in Star gift, it can also reshape the way of communication with users, and open cross circle dialogue in a new way with digital as the carrier. Preliminarily complete the construction of metaverse of intelligent life.
The advanced exploration and layout of digital people stems from Senbo's deep cultivation of the smart home appliance industry. We have been studying how to better express the industry, how to better communicate with users and how to better serve users. The birth of metaverse and digital man has brought us a good direction. Senbo also officially launched the "metaverse" product to create a virtual spokesman for the brand, carry out long-term operation, and enable brand marketing based on digital people. Help home appliance brands build "Smart Life metaverse".
With the development and progress of technology and ideas, the "science fiction" we envision is becoming a reality day by day. Change is coming, and enterprises should make full preparations. (dongfang.com)