Yang Jingbo Wen from Aofei Temple
This time, Lu Qi created a marvelous metaverse.
From the underlying infrastructure to online shopping and exhibition in one step.
For example, some people use the same light field technology of Google to generate super realistic character images, and the pores and fine lines can be seen clearly.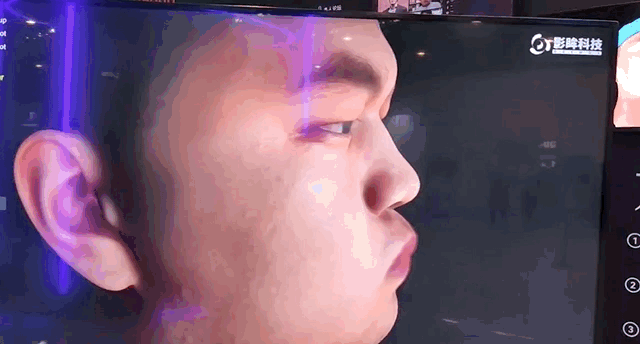 Others directly moved the new experience of metaverse shopping and strolling around the exhibition to the scene.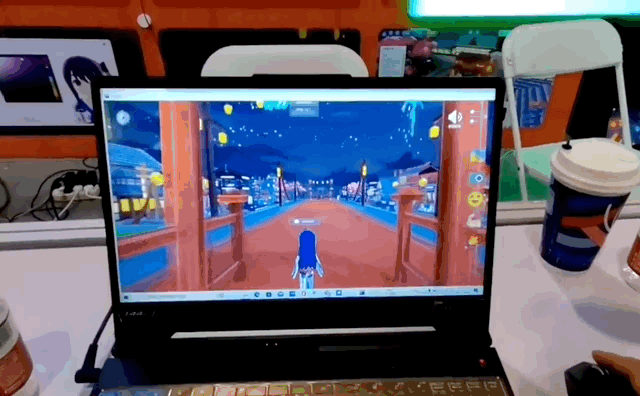 In terms of underlying infrastructure, there are tactile interaction algorithms between link people and metaverse, VR / MR glasses, and low code 3D engines that primary school students can also hold.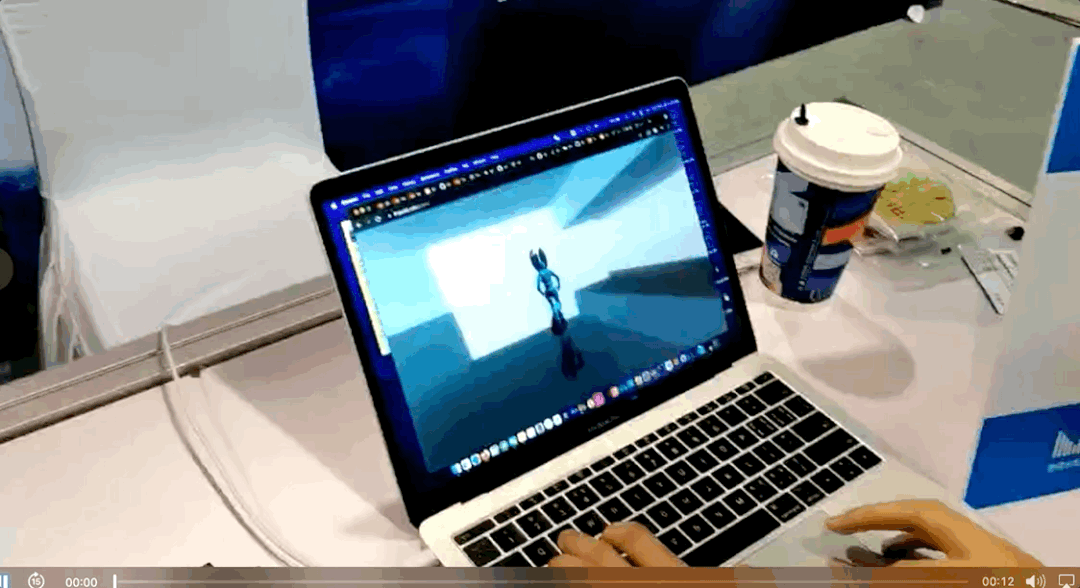 Yes, at the scene of Qiji Chuangtan 2021 autumn roadshow day, I actually saw an entire metaverse infrastructure.
And these are just a corner of the marvelous metaverse.
Metaverse infrastructure
In the whole exhibition area, the word metaverse appeared many times in the future vision of Companies in various fields.
One sixth of the 52 start-ups in this roadshow are directly related to metaverse.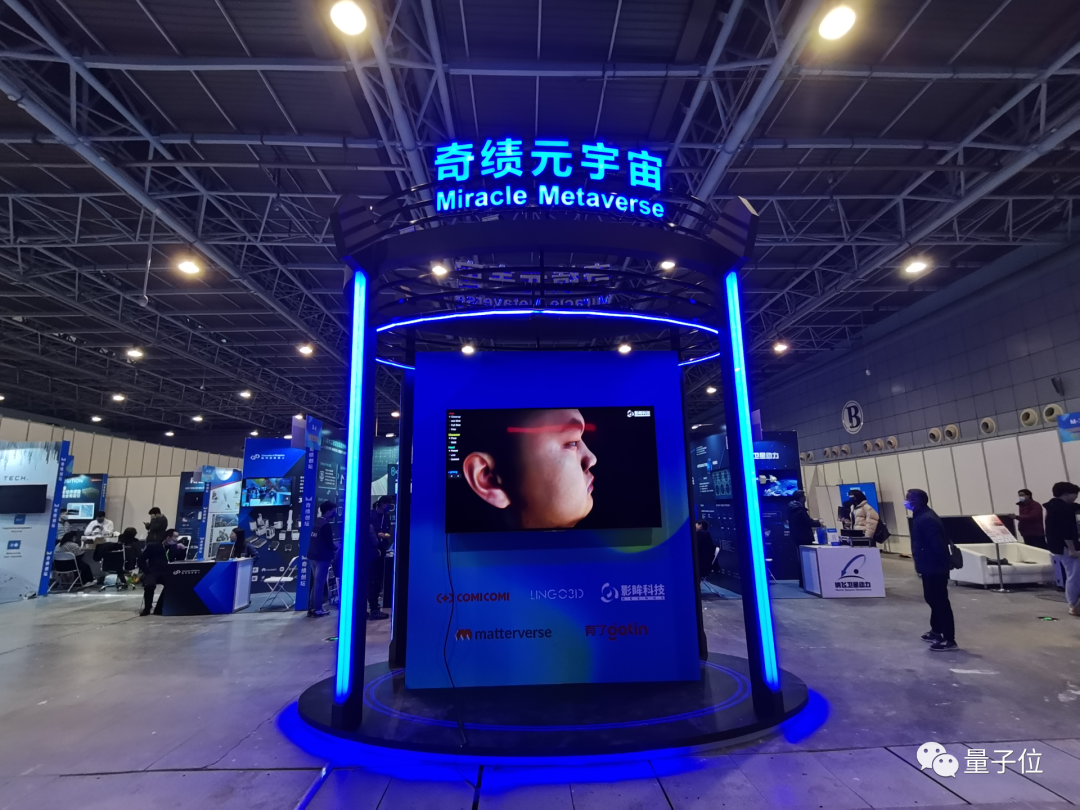 After entering the metaverse exhibition area, the taste of ACG exceeded the standard in an instant.
For example, under the guidance of the employee's little sister in lo costume, we simply experienced the cross platform pan quadratic virtual world comicomicomicomi: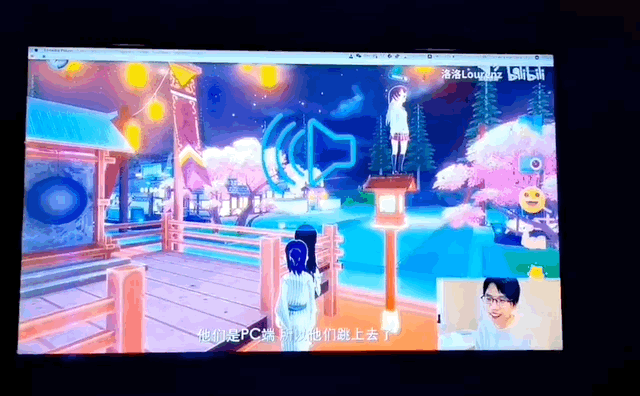 As tourists, users can use customized 3D images to conduct voice social networking, exhibition shopping and interactive games in large-scale secondary scenes on multiple platforms such as PC, VR and mobile app.
As a creator, you can also set up a 3D booth through the editor of the platform to display and sell your own ideas or products: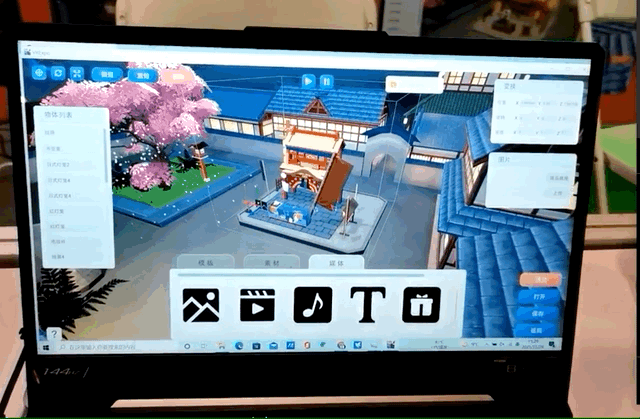 In addition to spreading the second dimension into metaverse, there are also serious building blocks for the basic scene construction of metaverse:
Lingo3d, the main products are low code engine and real-time 3D Creation cloud platform.
Their independently developed programming language lingoscript allows developers to create online games and real-time 3D works through a few lines of code.
This is the effect of their intelligent interactive experience for smart cars~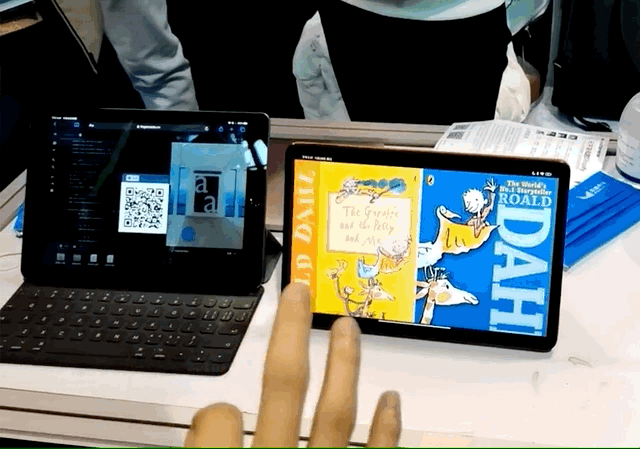 Xue Lai, the founder of the company, became a young computer scientist in the European Union at the age of 17. He is also the youngest Software Engineer in Intel's history.
After visiting the built metaverse scene, look up again and the 3D virtual human will come: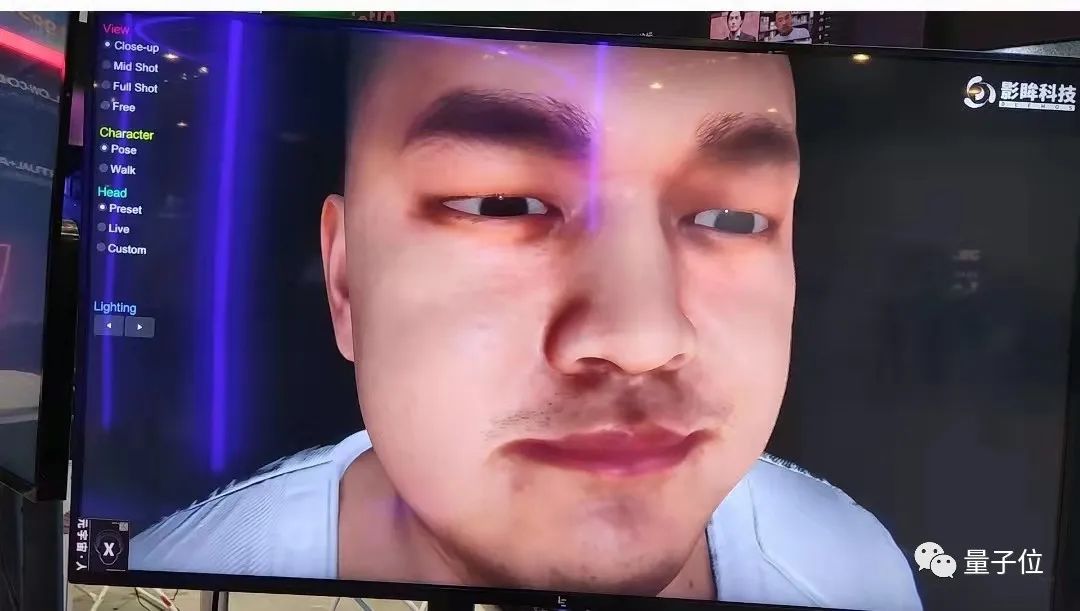 This is the 3D super realistic image generated by shadow eye technology through the dome light field scanning system. According to the on-site staff, the generated face can be accurate to submicron face structure and material.
The demo face in the moving picture is provided by the CEO of shadow eye technology. Well… Anyway, from the scene, the facial pores, beard and acne of the virtual human CEO are clearly visible.
The company is incubated in Shanghai University of science and technology. At present, it mainly provides services for face scanning or production, also produces face related SaaS products, and also has cooperation projects with film and television and games.
There are also matterverse, which is committed to building Shopify and realizing immersive shopping experience in metaverse; And move multi scene activities to metaverse and virtualize interactive and spatial experience with cloud activities.
Then let people feel the real touch in metaverse, which can change according to the development of the plot: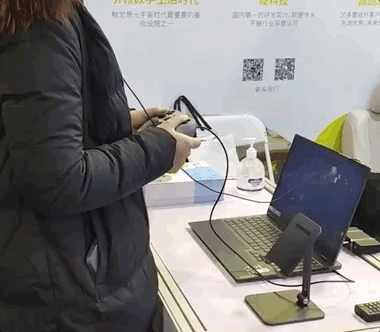 This is the tactile interaction technology from ant touch technology. They mainly promote tactile technology for end products such as games, audio and video entertainment.
The purpose of putting the promotional film of black myth Wukong into the game is to make more people feel the tactile vibration when playing the game.
The AR glasses in foco AR can let the human eye directly see the pop-up window in the air. When used with the app on the mobile phone, it can also manage the schedule, monitor the road conditions and record the user's riding conditions in real time: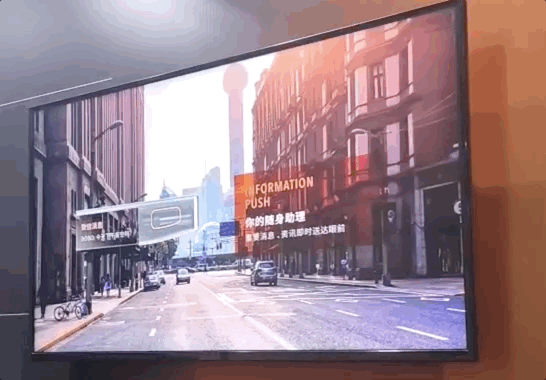 All members of the company's research team come from Ali Dharma Institute.
In the industrial field, firefly team studied the full scene collaboration platform for industrial enterprises through hybrid reality (MR) software and hardware technology: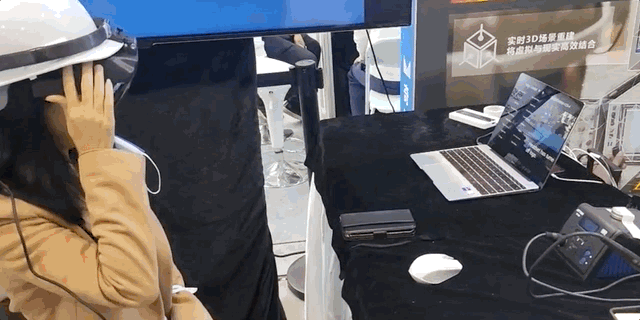 Professionals can mark remotely and in real time, and front-line factory employees can really see it in front of their eyes by wearing equipment. The product is expected to achieve mass production in January.
From the stars to the sea
In addition to metaverse, there are also many figures related to hard technology in this road show.
As big as the stars and the sea, as small as AI for hairdressing; Like the solar vertical farm with a strong sense of future science and technology, and the family cloud service landing in thousands of households.
For example, in aerospace.
There is Oriental space for commercial launch vehicles. At present, the preliminary design has been completed, and Yao song, former CEO of AI chip enterprise Shenjian technology, is the co founder.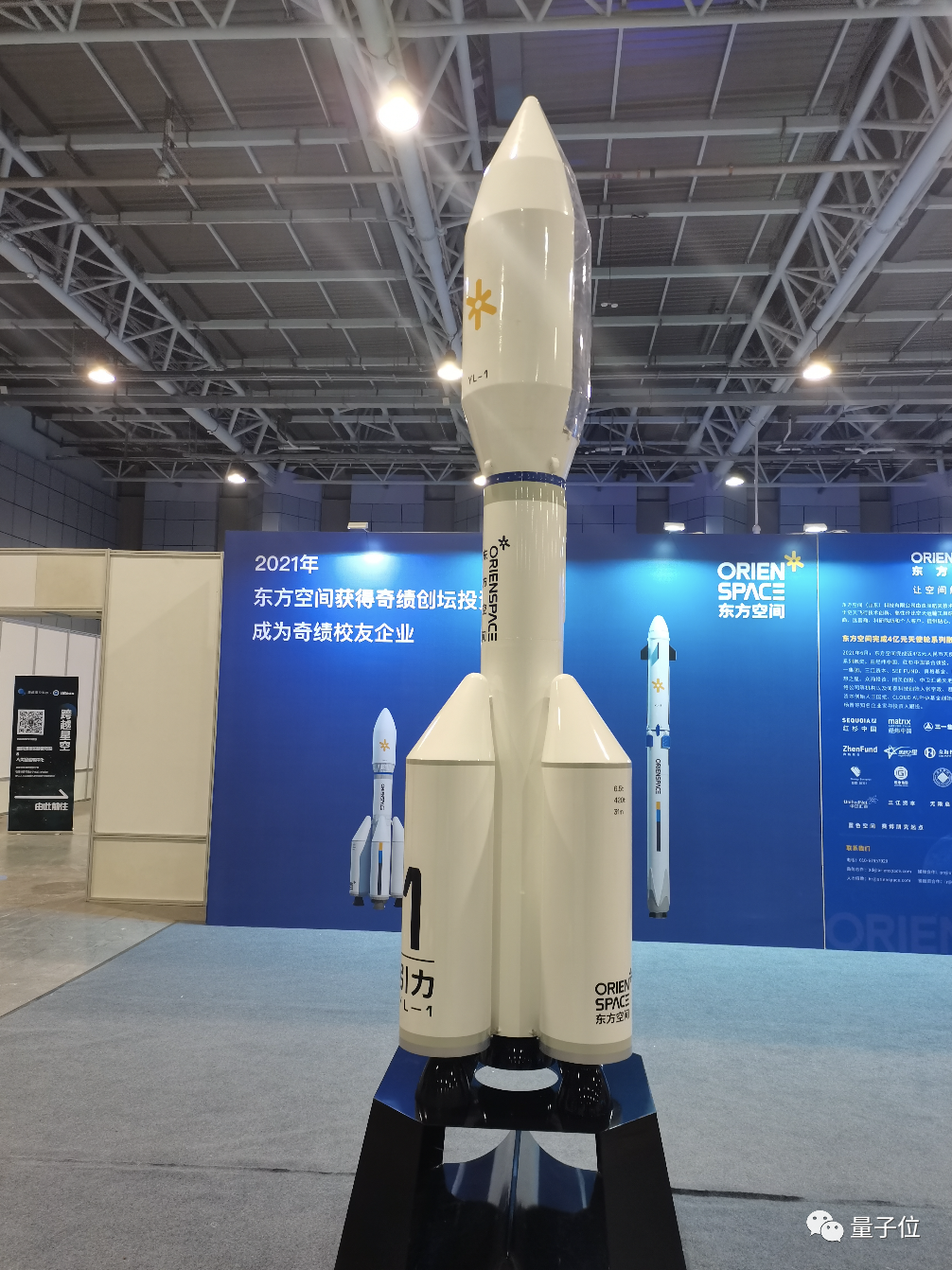 Bi'ang, a vertical take-off and landing electric aircraft, does it with the idea of aircraft. At present, its business focuses on point-to-point logistics and emergency material transportation, which is being tested in Sichuan.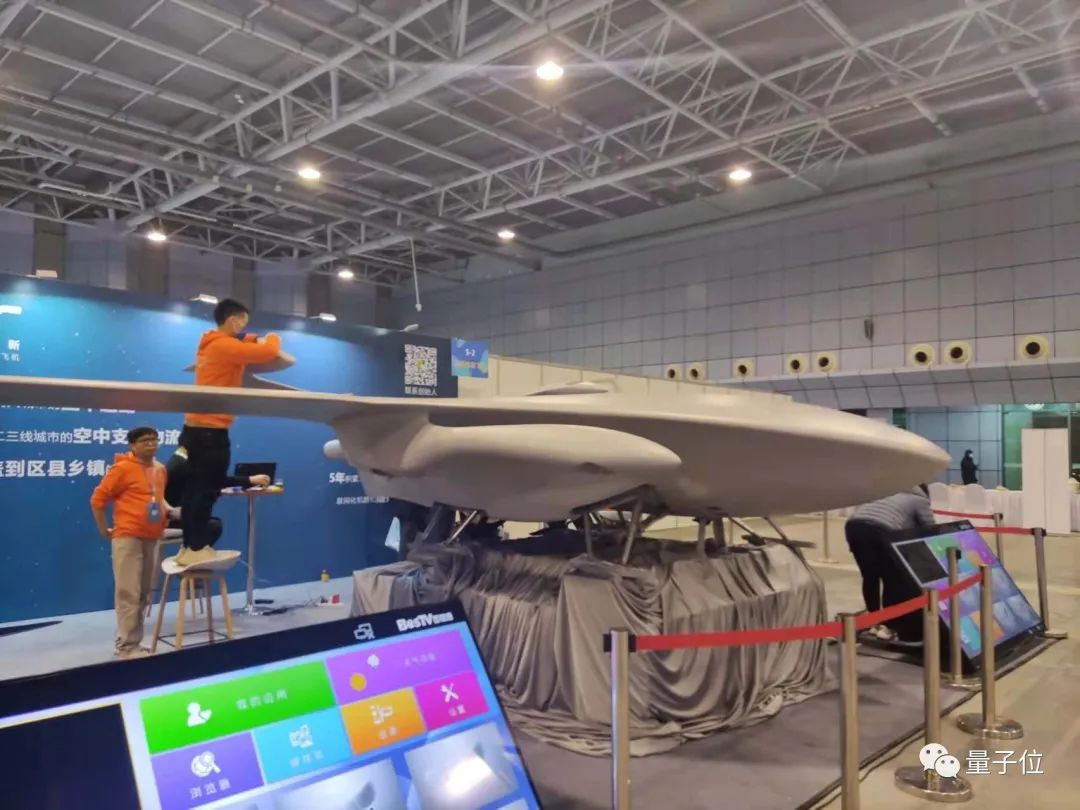 There are also helium satellite optical link benchmarking Starlink, the perceptual origin of developing commercial spaceborne SAR system, building the orbital future of satellite endurance station and 4S store, spacecraft moving parts sada
On the industrial side, these technology companies are empowering traditional industries.
There are 3D mechanical drawing management and collaboration SaaS as the entrance   Evercraft is committed to building a collaborative platform for industrial product design.
Tesla team background, with Tesla verified new generation production line technology, serves the industrial next of global OEM manufacturers.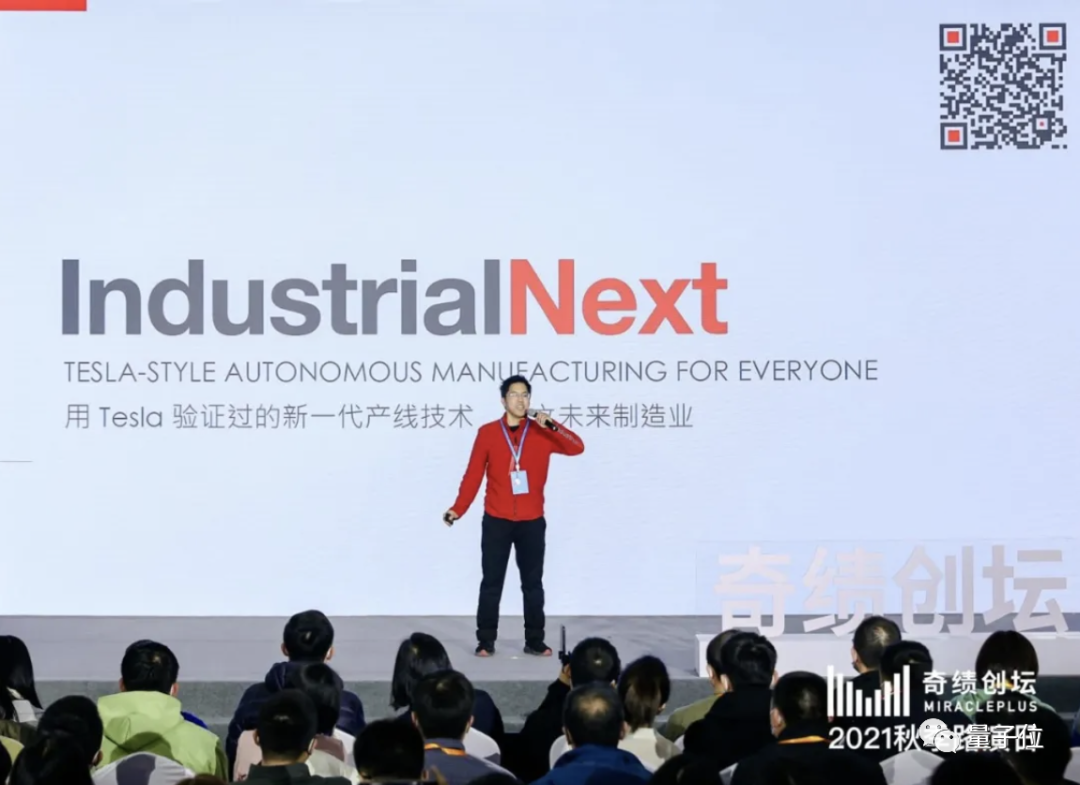 Vision RTK, a positioning sensor supplier, provides high-precision and stable global positioning sensors for manufacturers such as agriculture, logistics and mowing robots through multi-source sensor deep fusion technology.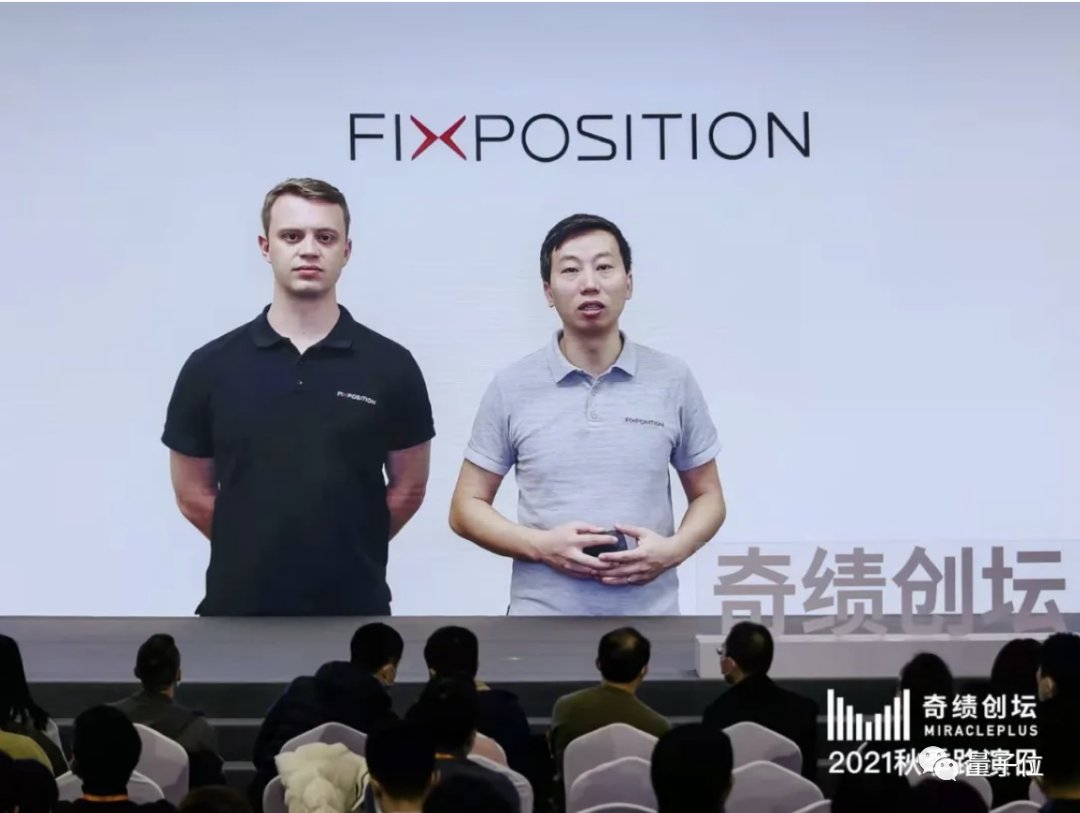 If hard technology is applied to all aspects of life, it will directly solve the user's pain points.
For example, one such company, quick cool innovation, took the lead in solving the problem of men's haircut. They have dozens of hairstyle data, as well as AI models such as head scanning and hair quality analysis to build intelligent self-service hairdressing equipment.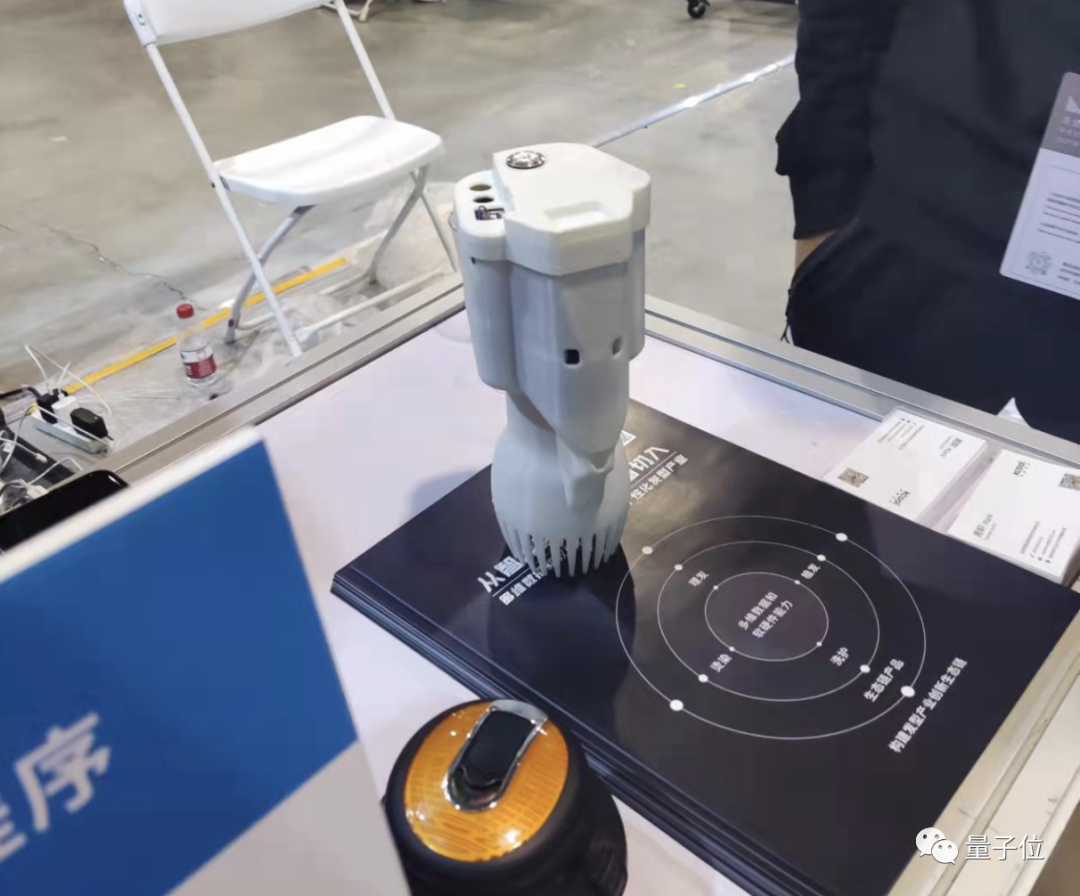 They said that after that, they will gradually build a personalized hairstyle industry chain of haircut, perm, shampoo and hair transplant.
In addition, ice whale technology, which focuses on the home cloud scene, starts from the home server and geek development community to provide home private cloud services. The first server unit they built has been sold overseas at a price of about one or two thousand yuan.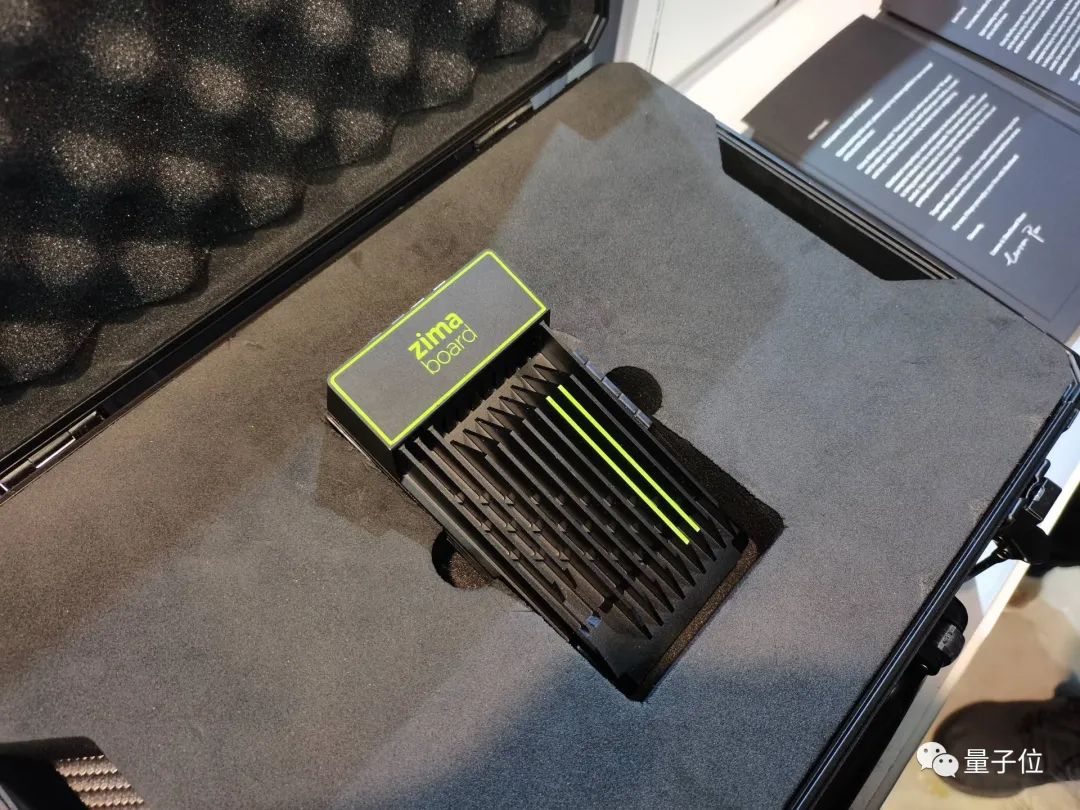 There is also Xiangfang future xfab with textile sensing technology. The first product is yitta equipped with pressure sensor and AI algorithm

Intelligent posture correction cushion.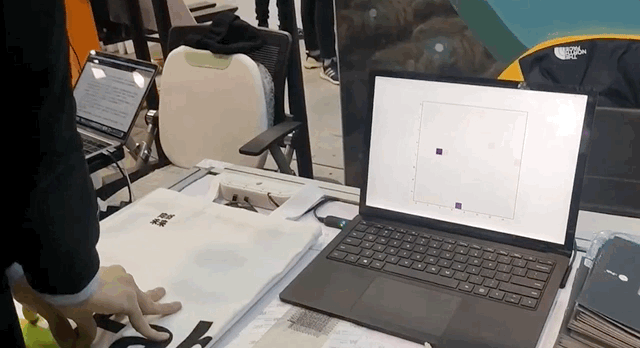 In addition, there are many "common" fields such as enterprise services, developer platforms, biomedicine, sensors and chips.
There are also many "new" areas such as sustainable young clothing brands and elderly consumer brands.
"Metaverse stands for the next generation of digital experience containers"
In his opening introduction, Dr. Lu Qi, founder and CEO of Qiji innovation forum, mentioned that Qiji received more than 4000 applications in the autumn entrepreneurship camp of 2021, an increase of more than 20% compared with the spring entrepreneurship camp, but only 52 enterprises were admitted and participated in the roadshow.
It is obvious that "metaverse" has become an important part of this conference.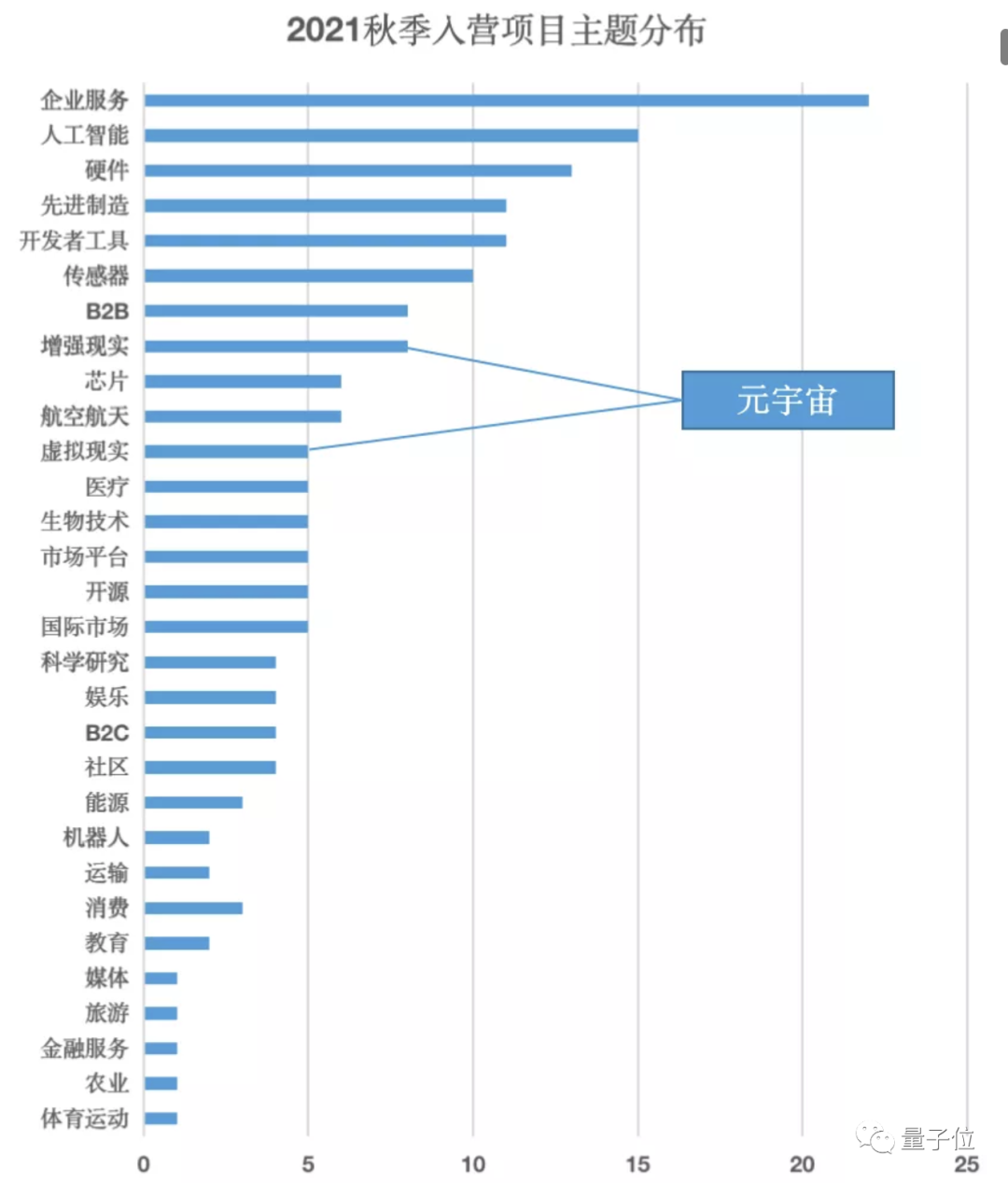 Lu Qi explained that on the one hand, based on the unique screening system, those potential tracks and signals will naturally appear.
In this regard, he also specially stressed that the core of the whole team is not the track, but the founder.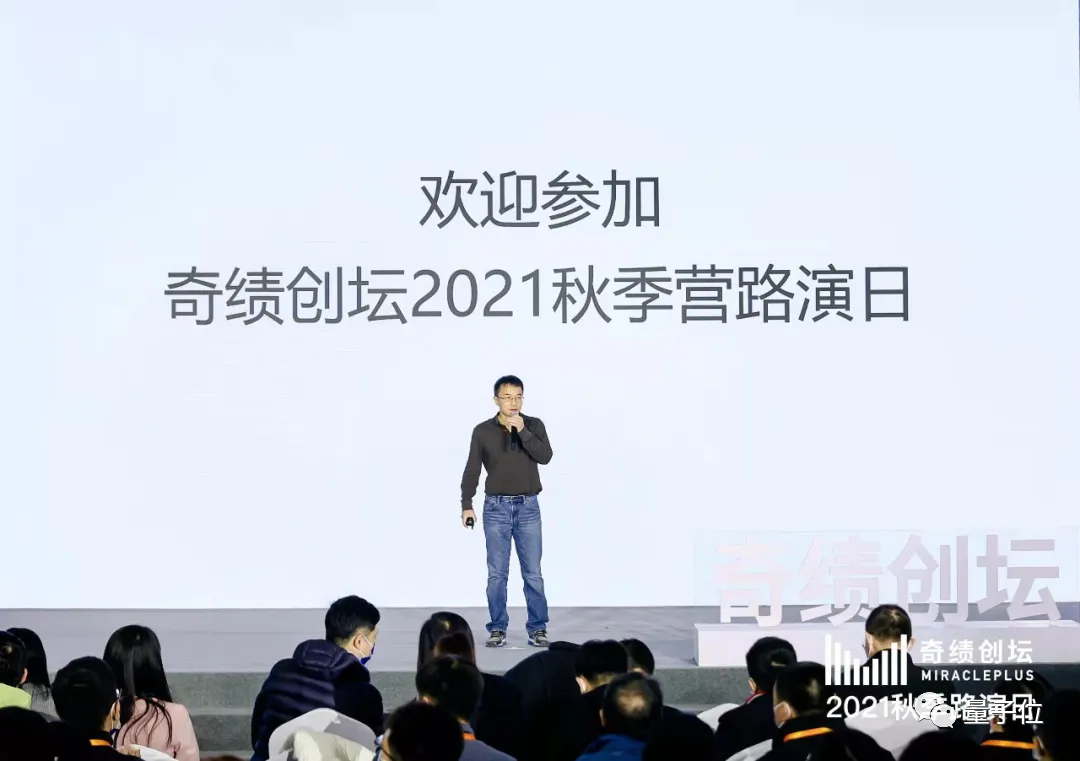 On the other hand, the whole development process of human history is inseparable from technology.
Metaverse represents a new generation of digital experience container. Its essence is to provide the carrier of existential experience.
At present, almost all digital experience containers are information, such as pages, documents, images and videos.
This carries information, which can represent social networking, which is a communication product; It can represent content, which is a media product; It can represent services, such as e-commerce. Information can also represent entities, which is the Internet of things.
But they all have one thing in common. The interaction between people and digital experience is indirect. However, metaverse is a direct interaction (with games, services, production and people), which carries the model of human interaction in space.
Now, Qiji Innovation Forum has been established for two years, has received 14000 applications, and has invested in more than 140 start-ups.
Among them, it is mainly technology driven, of which 88% belong to the new high-precision and cutting-edge industrial system facing the future.
Talking about the positioning of Qiji innovation, Lu Qi and the other three partners stressed that their positioning has not changed, that is, to be a "co founder" of a start-up company.
Qiji does not regard itself as an investment institution in essence, but as a community, which is a partnership with all investment institutions.