Our lives are being invaded by more and more virtual digital people.
Recently, CCTV news AI sign language anchor officially appeared with bright eyes, bright teeth and gentle intellectual short hair, continuing the consistent image of CCTV hostess. It is reported that from the 2022 Winter Olympics in Beijing, she will report for hearing-impaired groups and broadcast the event live in sign language all year round.
A6021 source: microblog @ giant wave trend
CCTV is not the only platform to launch virtual digital people.
In October, Hunan Satellite TV launched the internship host Xiaoyang, with clean short hair and Chinese style clothes, which is full of youth and playfulness.
Tiktok, a virtual human Liu Yexi, has been raised by 2 million fans tiktok, and is popular among fans. Baidu maps launched the virtual human Zhang Jinghua. You can not only hear its voice package, but also see its figure in the navigation; Oppo released its first virtual digital human Xiaobu, and Tencent also launched five kinds of digital Homo sapiens such as 3D hyper realism. Moving forward, Lehua entertainment, which owns artists such as Han Geng, Wang Yibo and fan Chengcheng, launched a virtual idol women's group – a-soul last year. One of its members, jiaran, has more than 1.1 million fans at station B.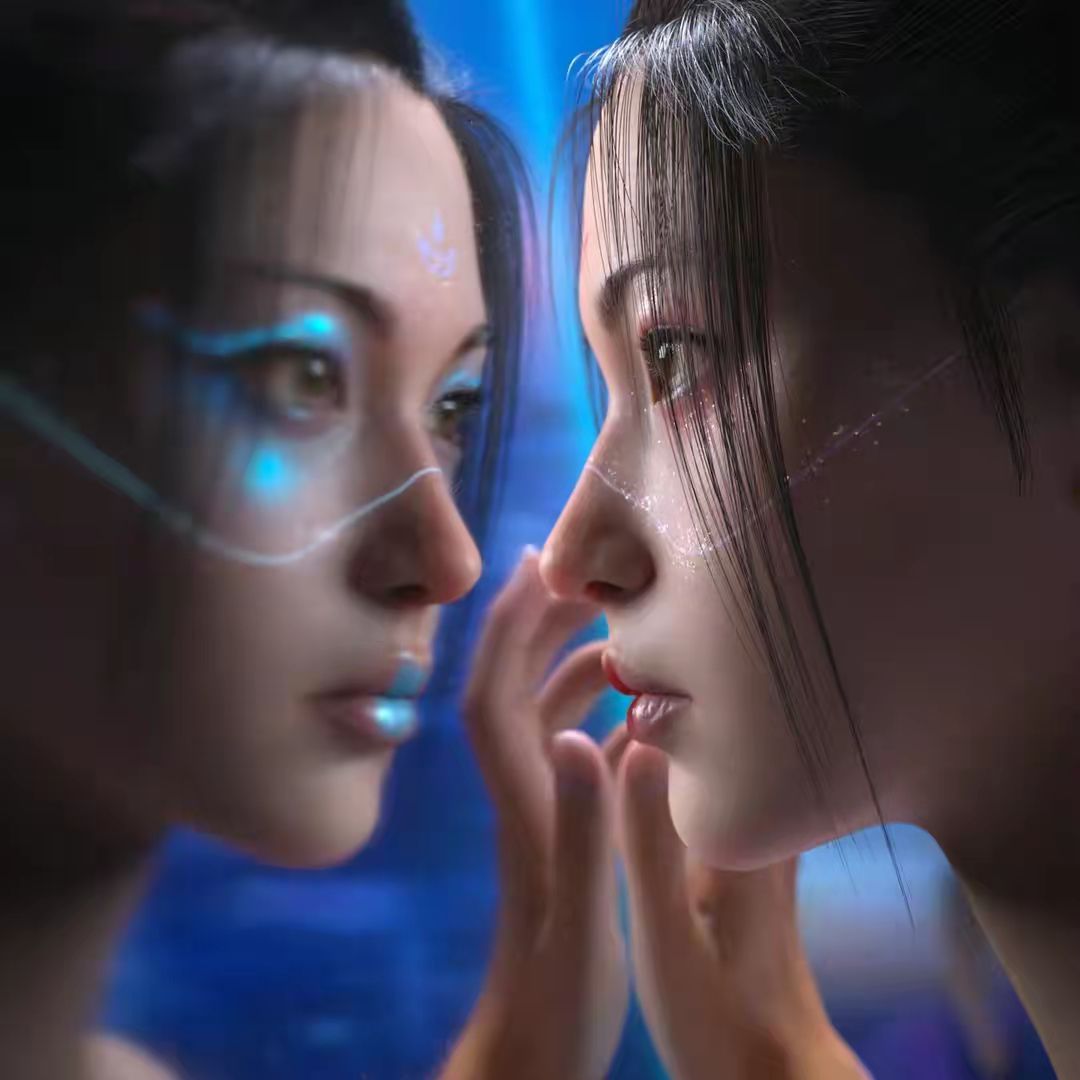 tiktok: Liu Yexi, jitter
On the whole platform of station B, in the keynote speech on the 12th anniversary of station B in June this year, chairman Chen Rui revealed that station B currently has 32000 vups (the abbreviation of Chinese Virtual anchor virtual up), and more than 4000 virtual anchors are broadcast every month.
Short videos, variety shows, live broadcasts, travel, idols… Virtual digital people are accelerating their penetration into our lives.
Virtual people breaking into the human world
What is virtual digital human?
According to the report of the 2020 white paper on the development of virtual digital people first released by China artificial intelligence industry development alliance, virtual digital people refer to virtual characters with digital appearance, relying on display devices, and the owner's appearance (looks like a person), human behavior (can speak, raise hands and make faces) and human thought (can communicate with people).
At present, the current virtual digital people are basically divided into intelligent driven virtual digital people and real person driven virtual digital people.
For example, in September this year, the "huazhibing" video developed by Tsinghua University was released. In the video, she sang sweetly. It is reported that she is a robot with rich knowledge and good interaction ability with humans. She can create music, poetry and paintings, which belongs to an intelligent driven virtual digital human.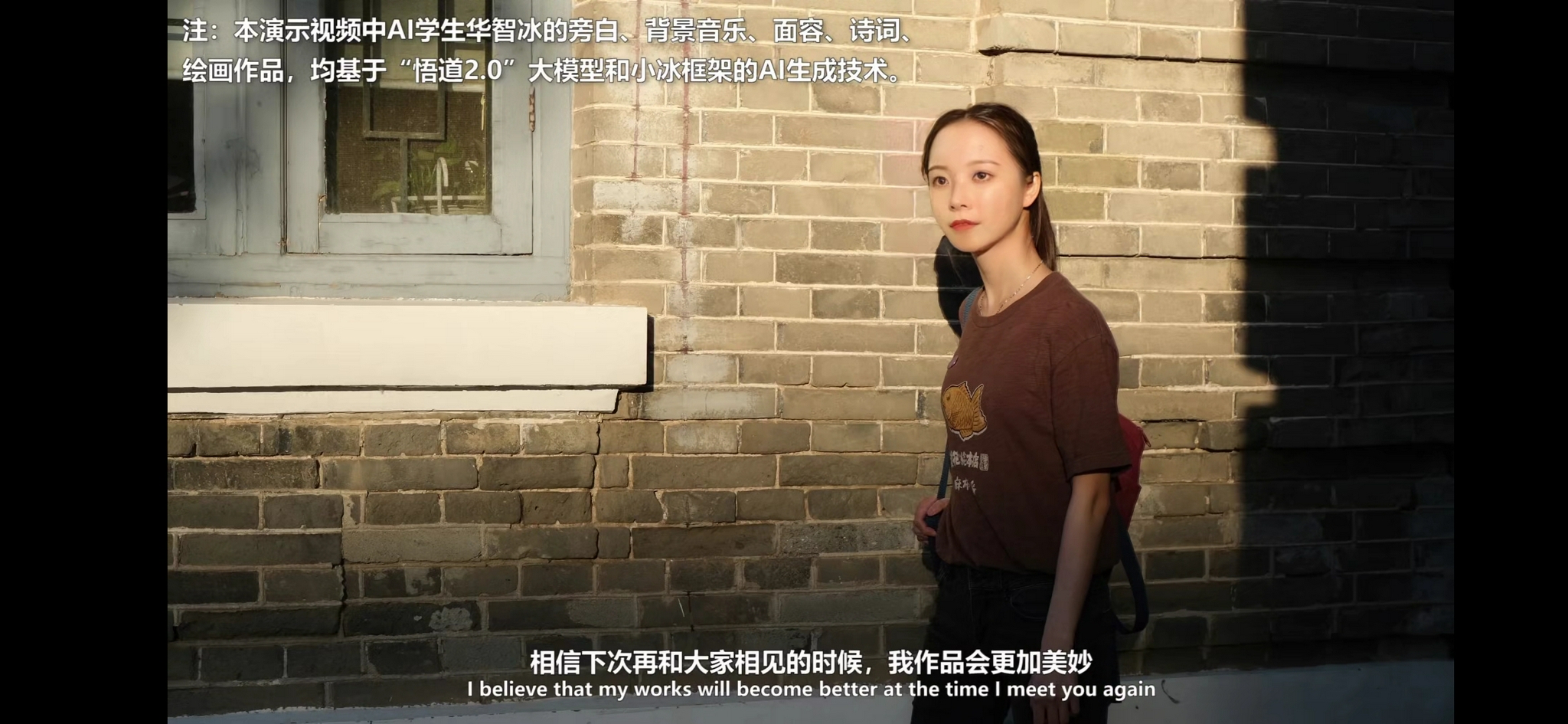 source: video screenshot of microblog @ Hua Zhibing
Intelligent driven virtual digital human is based on deep learning technology. In essence, it is still some kind of algorithm, but it will have a customized virtual appearance. For example, chuyin future, which has a high popularity and popularity all over the world and has been loved by countless otaku men, and the little cloth assistant launched by oppo, all belong to this category.
Unlike the intelligent driven virtual digital human, which takes "data" as the core, the real person driven virtual digital human takes the real person as the core. Users can form their own virtual avatar on the network through 3D modeling, motion capture technology, rendering and other technologies.
This kind of virtual digital human is very common in the virtual anchor of station B. people establish their own virtual image through the action capture platform, and interact or perform with other users in the way of virtual image. Among them, the real person behind the virtual anchor is called the "man in the middle". In fact, it is the "man in the middle" that gives the virtual anchor their soul.
What we like is the lovely "cute" two-dimensional virtual anchor on the screen. What actually interacts with us is the "man in the middle" behind the anchor, and the image of "man in the middle" may be soft cute Lori or stingy man. A particularly popular video at station B shows the scene of capturing the action of the "man in the middle" and synchronously displaying the action as the screen action of the virtual anchor. What is surprising is that behind the secondary anchor, who is petite, has a black robe, a white tail and two white ears, is a muscular uncle doing all kinds of "enchanting" Action.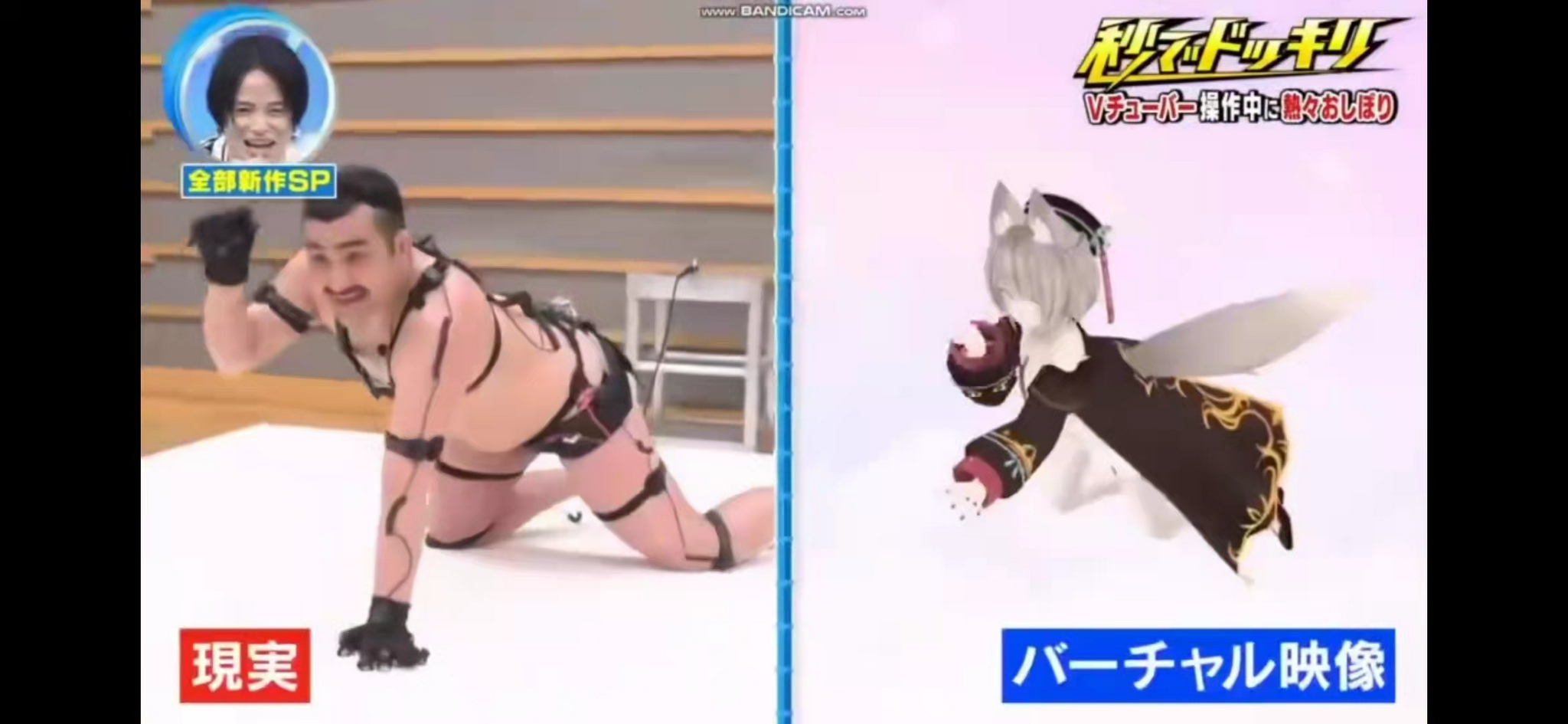 image source: video screenshot of station B
Of course, both intelligent driven virtual digital people and real person driven virtual digital people are more and more frequently active in people's vision, carrying out various business activities and self display in the air outlet of metaverse and in the environment where people increase their acceptance of virtualization.
Revenue of virtual artists
As virtual people are more and more common in people's vision, their fans and revenue may have exceeded your expectations.
As of press release, fans of Liu Yexi on virtual platform have reached 5 million 609 thousand. Another virtual human jtiktok has only sent a video, and its number of points has reached 285 thousand. On station B, the number of virtual anchors has exceeded 3400.
The income of these virtual digital people is mainly divided into two types: one is tob, which receives advertising, commercial performance and brand endorsement like traditional stars; The other is TOC, which is realized directly through fan users. The biggest source is the live broadcasting income of vtuber and VuP. In addition, it also sells peripheral products.
Take the virtual idol group a-soul launched by Lehua entertainment for example. Since its launch in 2020, they have released the first MV preview of quiet on December 1 of the same year, which was released last year   On December 11, the group held its first live online activity. On April 25 this year, the planning of the new single super sensitive was officially announced, and on April 30, the MV of super sensitive was officially launched. In addition, recently, a-soul also linked with L'Oreal men to become its new recommender. In the new LPL season this year, KFC Colonel Ki's upgrading iteration came, and linked with the asoul women's group to form a metaverse support group to send blessings to LPL.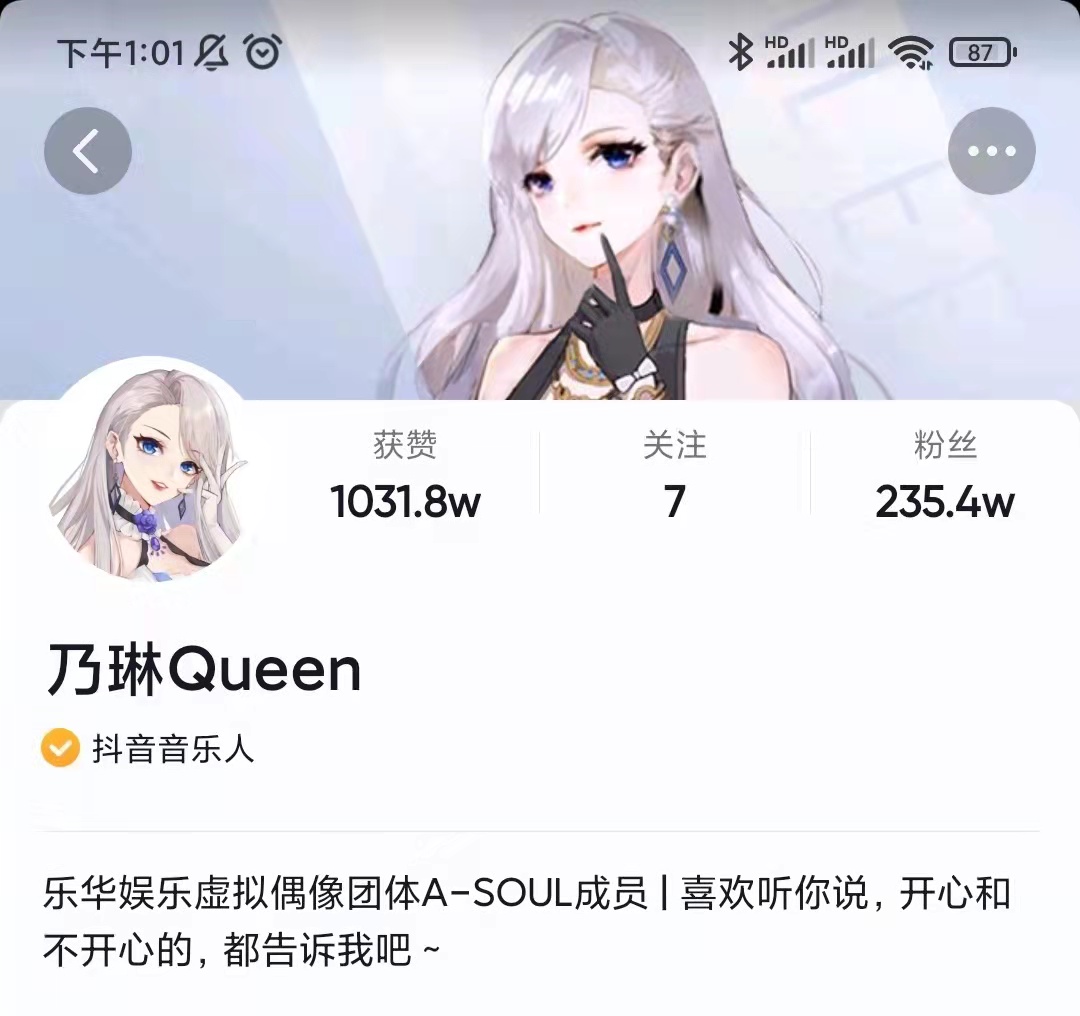 tiktok: jitter @ Jilin Quee screenshots
An industry report shows that the market scale of China's virtual digital human industry will be about 200 billion yuan in 2020. In the future, with the expansion of market acceptance, the market scale of China's virtual digital human will reach 270 billion yuan in 2030. Behind this rapidly growing market scale, in addition to commercial performance and brand endorsement, it is naturally inseparable from the participation of live broadcasting. Chen Rui, CEO of station B, mentioned in his Bili Bili anniversary speech that in the past year, more than 32000 virtual anchors have started broadcasting in station B, with a year-on-year increase of 40%. Virtual anchors have become the fastest-growing category in the live broadcasting field of station B.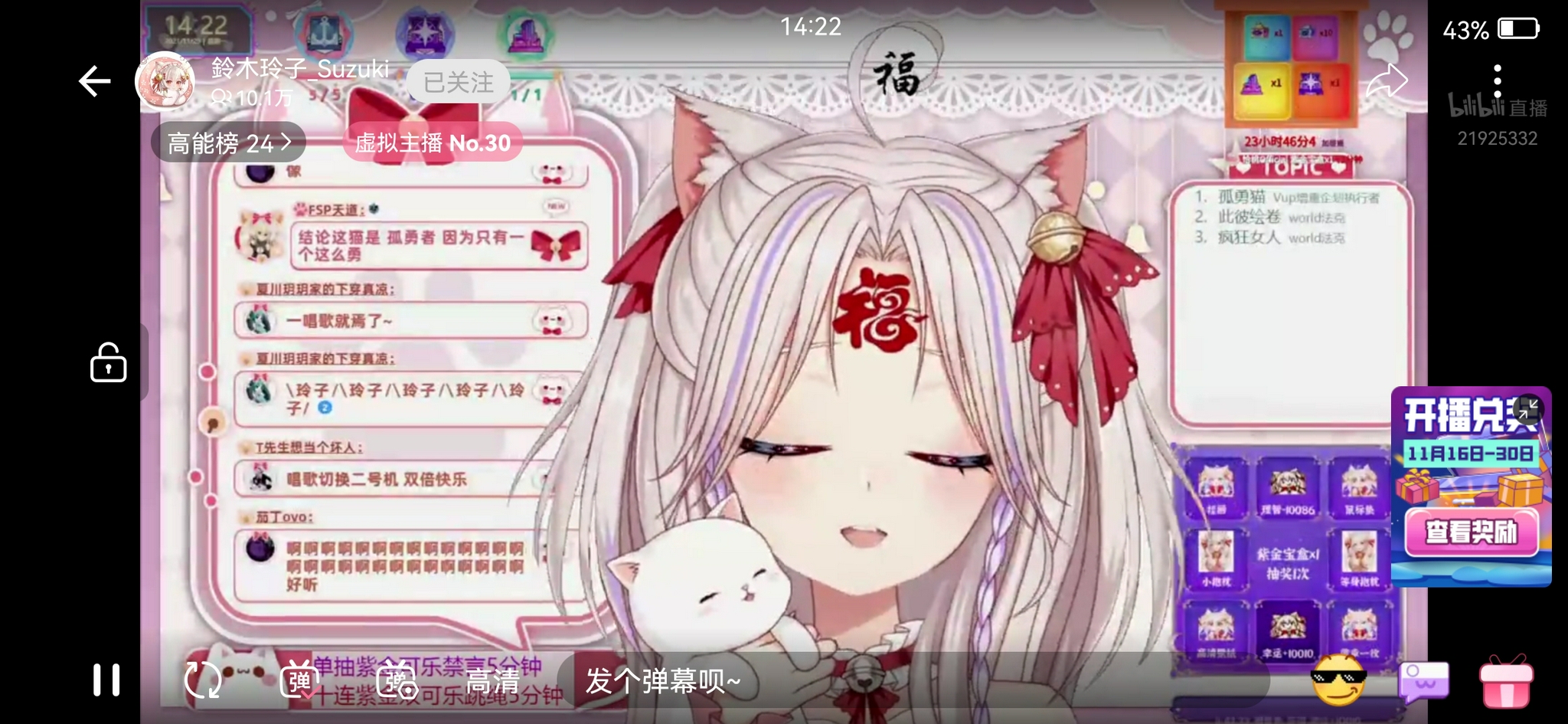 source: screenshot of live broadcast of station B
In the coming November, the statistics of more than 100 virtual anchor live broadcast show that the revenue of virtual anchor live broadcast this month is more than 49 million yuan, including nearly 250000 paying people, nearly 1.3 million interactive people and more than 65 million bullet screens. We can imagine the number of fans and willingness to pay.
Nowadays, the upsurge of metaverse is heating up, although at present, there is no new business model derived from virtual human in this field. However, with the influx of various giants and the trend of promoting virtual technology into the business model, virtual digital people may usher in a greater era.