Mytona has become the first company in Russia to announce its layout in the field of Metaverse. The game developer in Yakutsk said in a press release that "mytonaverse" Metaverse will be launched in mid December.
At the press conference, they described, "the application makes communication closer to real-life interaction: in the current version, users can hold virtual meetings, go to different social centers (World), and hold Metaverse parties with friends from all over the world."
Alexei ushnitsky, co-founder of mytona, told Forbes that mytonaverse is an independent entity registered in New Zealand.
It is worth noting that last month, Vladimir Putin   (Vladimir Putin) the government has proposed a draft crypto exchange policy in accordance with its anti-corruption guidelines, which authorizes federal employees to carry out "audit to combat corruption".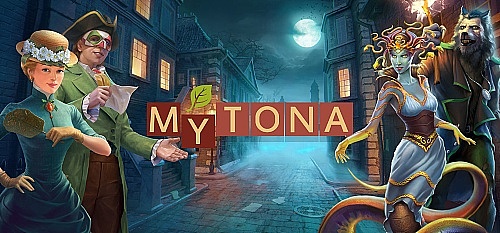 Therefore, the country has been cracking down on crypto related criminal activities. Nevertheless, the latest report points out that Russians are one of the countries with the most active investment in crypto.  
The Bank of Russia pointed out that the annual trading volume of crypto transactions exceeded 350 billion rubles (US $5 billion). The country also attracted most bitcoin miners, contributing 11.23% of the average monthly network wide hash rate.
In Metaverse, the industry is expected to become a trillion dollar industry by 2022. Moreover, Facebook is not the only technology giant competing to lead the industry. In this case, Bill Tai, global president of actai, told CNBC.
"I think they just want (if any) an Metaverse, but I think it will never be the case. I think Metaverse is a subjective thing."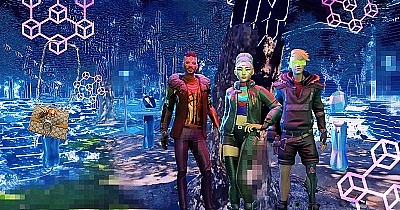 It is reported that Tencent, headquartered in Asia, has made significant progress in this field despite increasingly stringent government censorship.  
In addition, it is reported that Morgan Stanley listed meta platforms and roblox as long-term potential winners. In fact, with more players joining, it is clear that investors are considering Metaverse as the next big opportunity.
At the same time, the Barbados government also established the world's first Metaverse Embassy in advance (after the cabinet of the Barbados government approved the establishment of the world's first Metaverse Embassy on August 12, 2021).
In addition, it is worth mentioning that "play to ear" game platforms such as axie infinity have successfully emerged in this segment. Therefore, in terms of market value, decentraland (mana) and the sandbox (sand) are now mapped to the Metaverse market.
Accordingly, a new report predicts that the ecosystem valuation of Metaverse will exceed $600 billion by 2027. It pointed out that "during 2021-2027, the market size of Metaverse may grow strongly at a compound annual growth rate of 44.8%
The original text is from ambcrypto and compiled by blockchain knight. The English copyright belongs to the original author. Please contact the compiler for Chinese reprint.