Recently, the concept of Metaverse is very popular. People have filled every corner of our life before they know what Metaverse is.
As long as you are a little active on social media, you will certainly see this topic.
Originally, this kind of future technology and real estate can't beat the eight poles. Unexpectedly, recently, land and real estate can be bought and sold in Metaverse.
On November 23, a piece of digital land of about 565.8 square meters was sold for us $2.43 million, about RMB 15.52 million, on the virtual platform decentraland.

Some people even asked: real estate is so difficult in reality. Now can we start to consider investing in Metaverse real estate?
In fact, not long after the concept of Metaverse was born, the prices of land and houses in various virtual platforms have been soaring wildly
  01
Metaverse land prices rose first
This year Metaverse began to sell land and houses. In less than half a year, the land price is becoming more and more expensive.
At the beginning, we mentioned that the land sold at a sky high price of $2.43 million was on the decentraland platform.
It is the first Metaverse project based on blockchain and cryptocurrency, and it is also one of the hottest Metaverse projects at present.
On this platform, in addition to the square and road where it was born, the land of other spaces can be bought, sold and developed by users.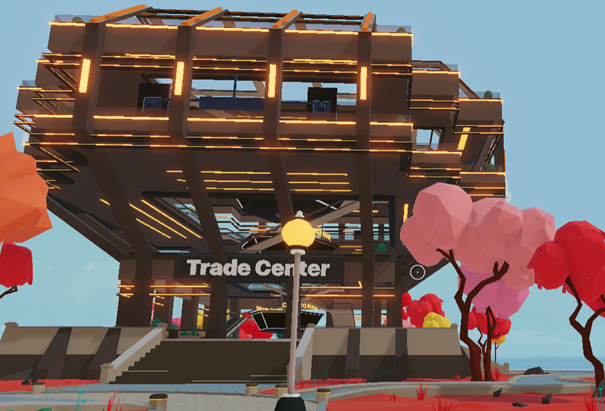 Trading center of the birthplace on ldecentraland platform
The concept of people buying land is not much different from that in reality. The closer it is to the birthplace or the place with convenient transportation, the more expensive it is.